Architects and Landscape Architects Partner to Train New Licensing Board Members
On February 8-10, 2018, new volunteers serving on state architectural and landscape architectural licensing boards met at the NCARB office in Washington, DC, for an orientation session. This marks the first collaborative training effort between NCARB and our counterpart organization, the Council of Landscape Architectural Registration Boards (CLARB), whose members often share joint licensing boards with NCARB's membership.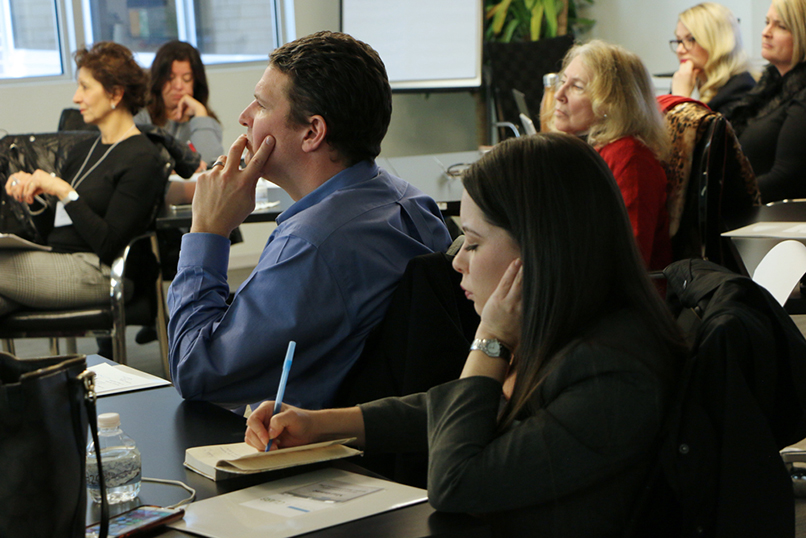 The orientation allowed both groups to gain a better understanding of each other's work, which will help inform regulatory decisions related to protecting the public health, safety, and welfare.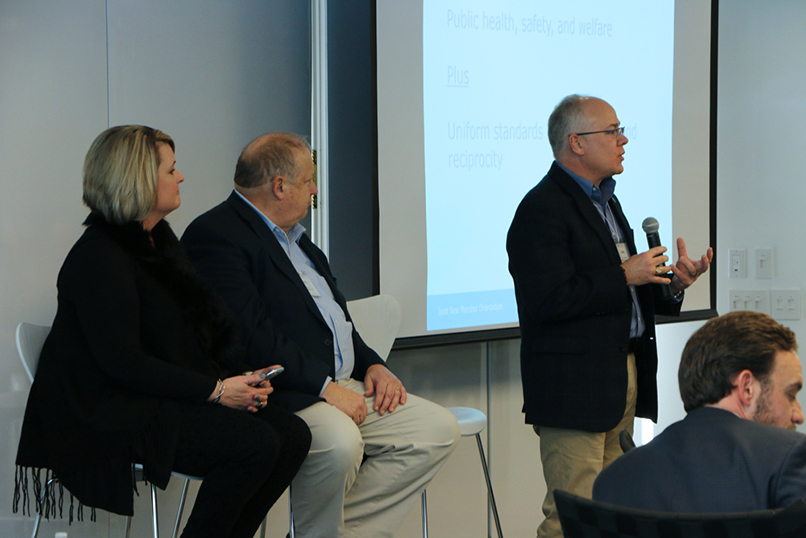 NCARB's Member Board Executive Director Maria Brown; Public Director Darryl Hamm; and Experience Committee Chair John Rademacher, AIA, NCARB, discussed NCARB's role in supporting state boards and gave new architect members an overview of opportunities to engage with NCARB.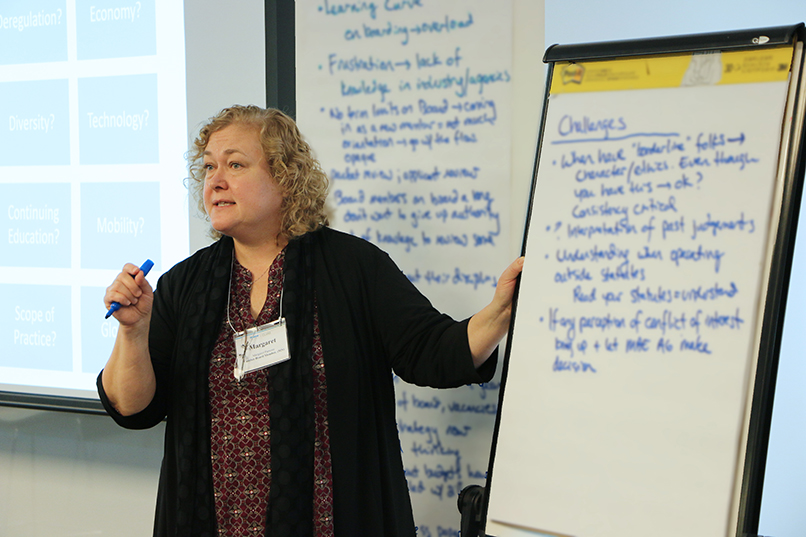 During a breakout session, Minnesota architect Margaret Parsons, AIA, NCARB, worked with fellow new board members to explore common challenges faced by members of regulatory boards.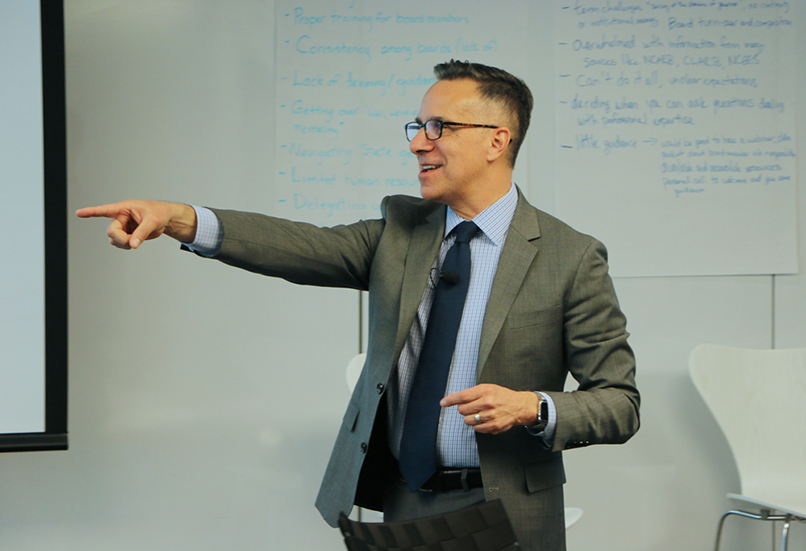 CLARB CEO Joel Albizo, FASAE, CAE, provided attendees with a breakdown of the current regulatory environment, including how best to advocate for reasonable regulation.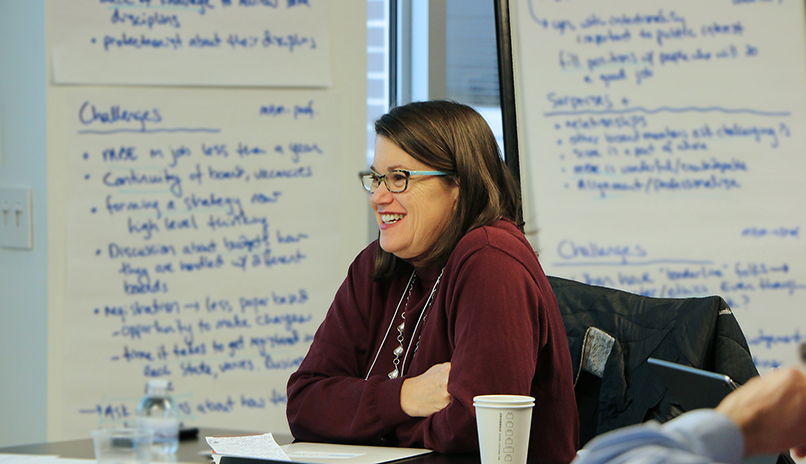 New board members separated into three groups depending on their role: public members, professional members, and board executives. Member Board Executives, including West Virginia Member Board Executive Emily Papadopoulos pictured here, talked about challenges and opportunities specific to their unique role in the profession.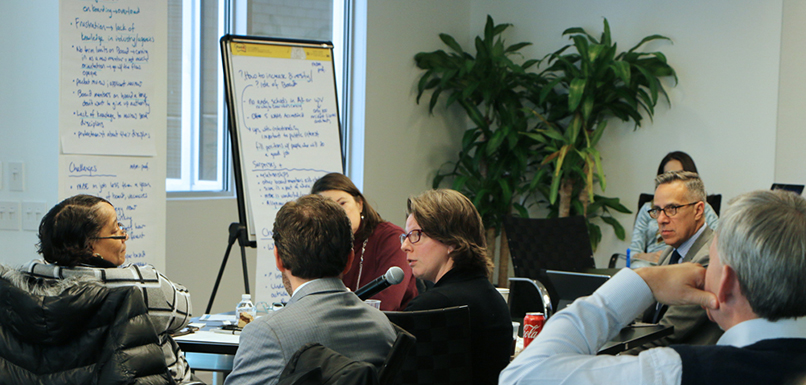 Attendees had the opportunity to participate in discussions about best practices and principles for ensuring effective work on behalf of the public and the consumer.