Over 15,000 attendees convened on June 7-10 in San Francisco, California, for AIA's annual Conference on Architecture, A'23. NCARB staff and leadership made the trip to the golden state to help licensure candidates and architects from around the world meet their career goals and present on critical topics like non-traditional licensure paths.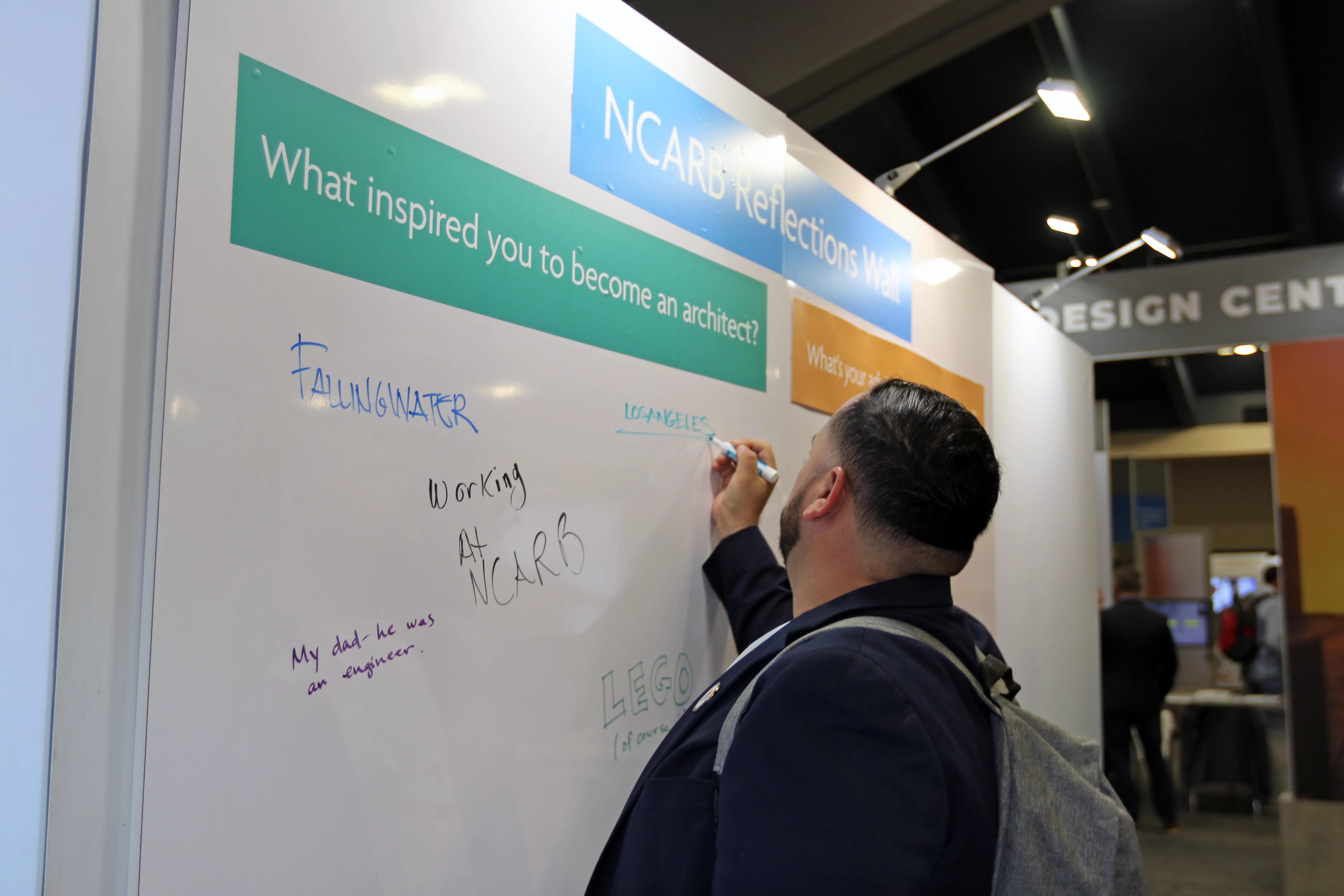 When visiting NCARB's booth, architects shared their inspiration for entering the field of architecture by leaving a message on NCARB's "reflections wall." Others shared advice about finding a licensing advisor, the importance of mentorship, or their desire to have a positive impact on the built environment. 
A great architect can come from anywhere! Seek mentors and support to help you overcome barriers to licensure.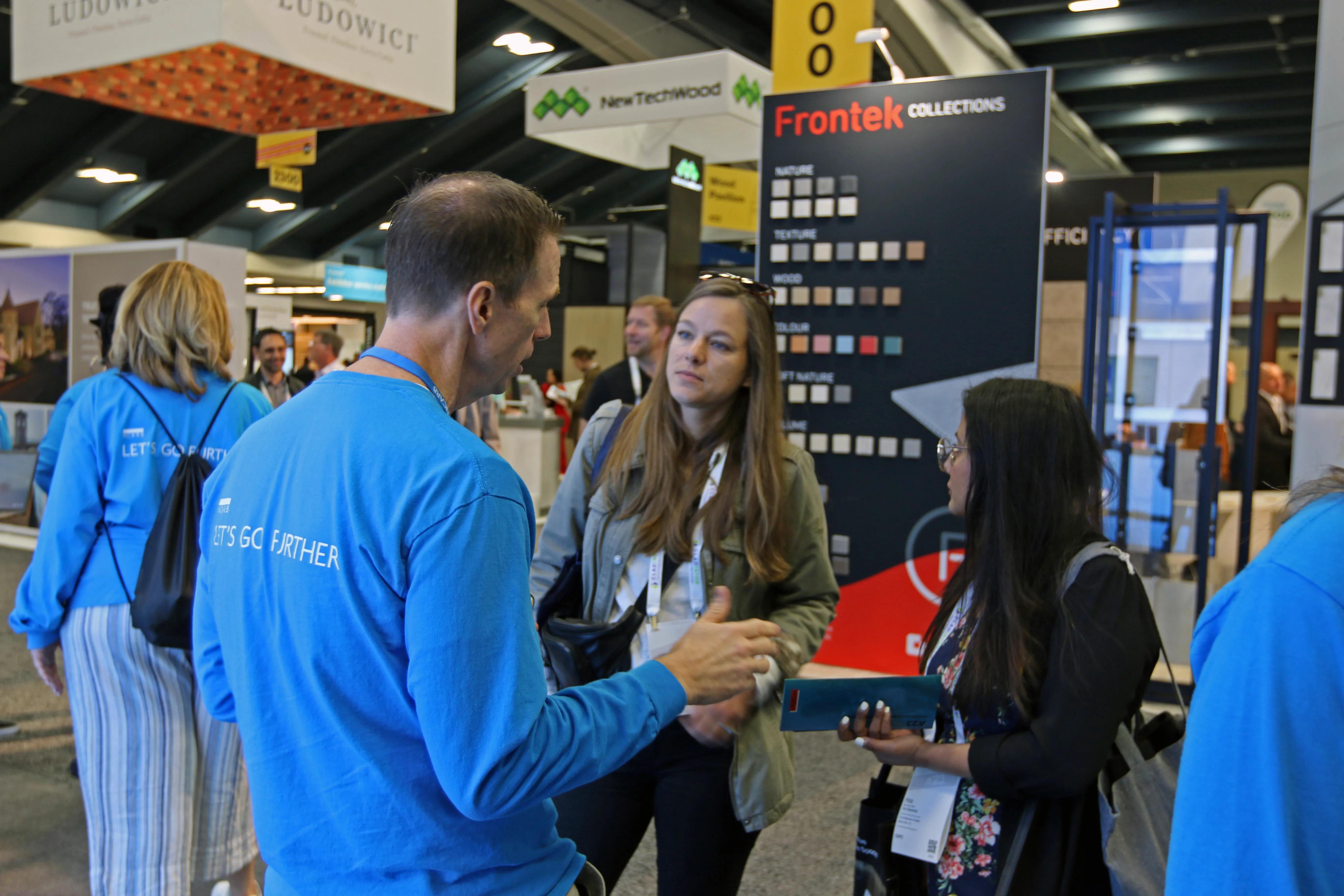 NCARB staff members also answered questions about recent updates to NCARB programs to make the path to licensure more accessible—like the retirement of the rolling clock policy for the Architect Registration Examination® (ARE®) or the new free, full-length practice exams for all six ARE 5.0 divisions.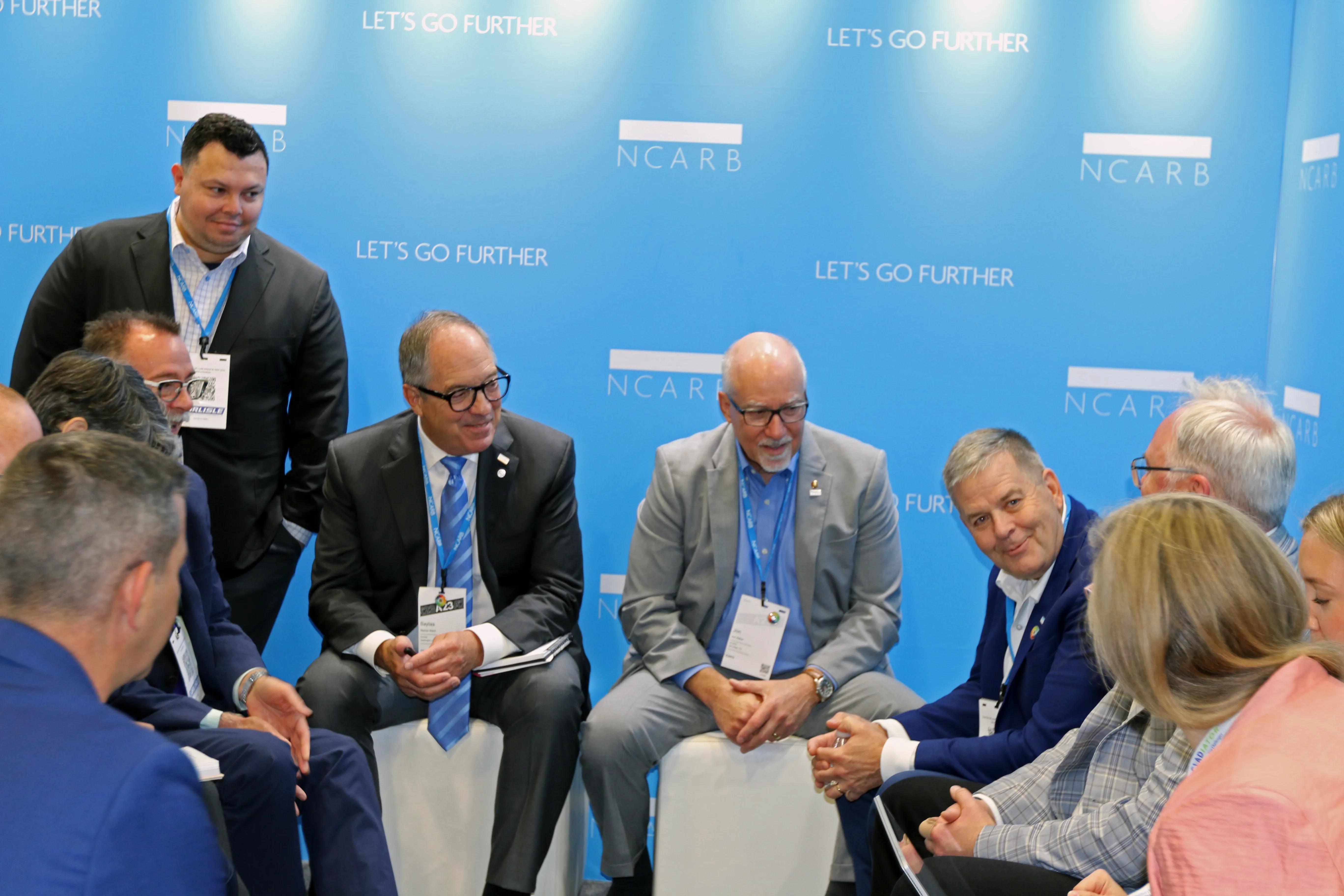 Throughout the weekend, NCARB leaders met with international regulatory bodies and other influential leaders in architecture, such as members of the Architecture Alliance, the Conselho de Arquitetura e Urbanismo do Brasil (CAU/BR), La Federación de Colegios de Arquitectos de la República Mexicana AC (FCARM), the Architects' Council of Europe (ACE), and more.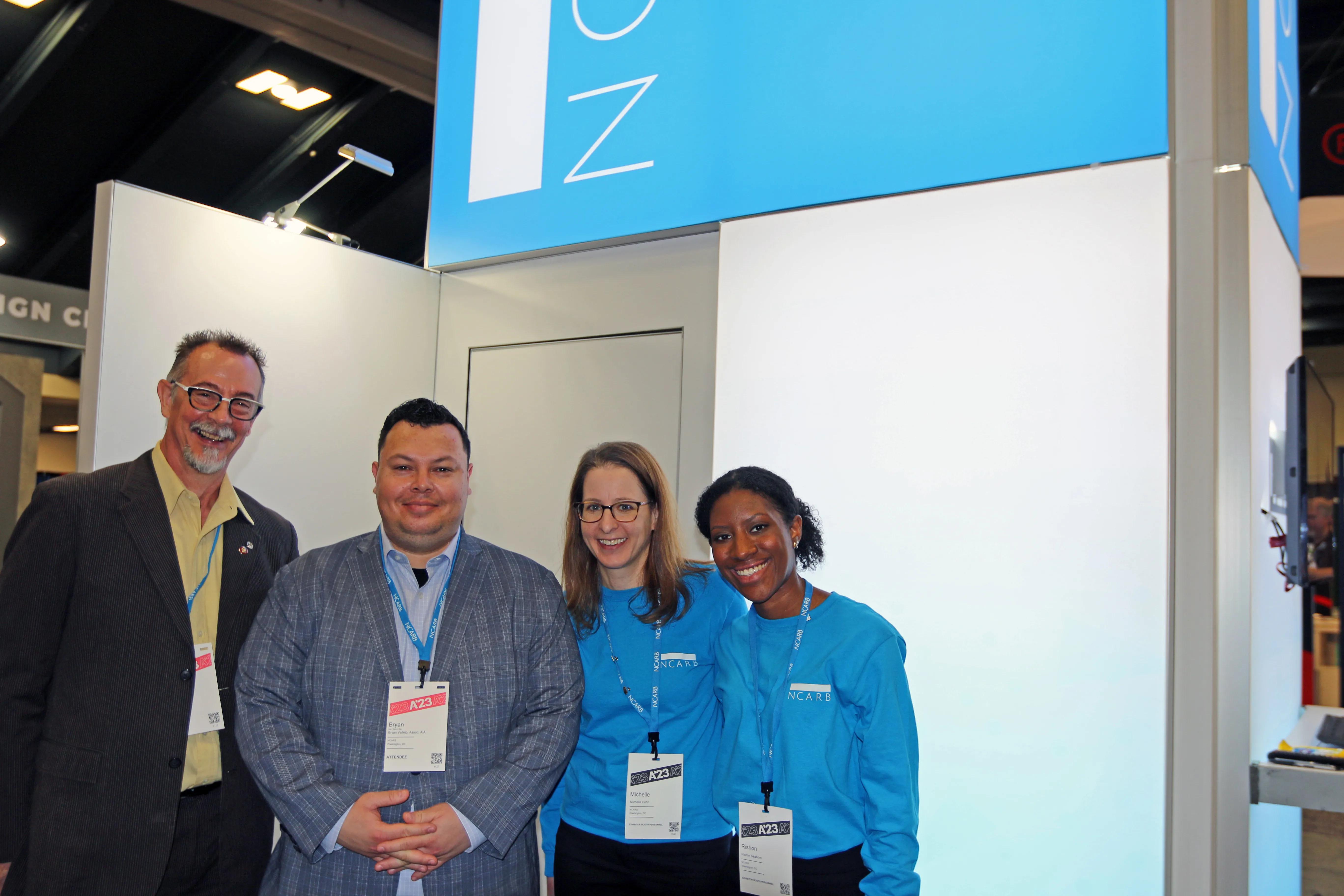 This year, over 900 people visited NCARB's booth to ask licensure questions, snag free T-shirts, and enter to win prizes like a free NCARB Record or ARE 5.0 seat credit. We hope to see even more incredible licensure candidates and architects at next year's A'24 conference in Washington, DC!