Highlights/Year Summary:
FY18 proved to be another busy and eventful year for Region 2. At the outset, we began the year with all members of the region's Executive Committee holding new offices. Paul Edmeades was nominated and elected to serve as the Region 2 director on the NCARB Board. Philip Leinbach assumed the role of Region 2 chair, Ronnie McGhee moved to vice chair/treasurer, and George Miller became the newest Region 2 Executive Committee member serving as secretary. At the same time, we all bid farewell to Sue McClymonds, who finished her third and final term as Region 2 director. In appreciation, Sue was awarded the Region 2 honorary title of Member Cum Specialis during the region's dinner at the 2017 Annual Business Meeting. Her efforts, diligence, and dedication to Region 2 and NCARB will be missed.
Region 2 reconvened at its Fall Teleconference, which was attended by 14 members (three fewer than the previous year), including the entire Region 2 Executive Committee. Normal business was attended to, along with discussions regarding: the 2018 Symposium, jurisdictional issues (including regulatory updates and reviews), the necessity to continue engagement with former Region 2 members who served on the Region 2 Executive Committee or as chairs of NCARB committees, and the possibility of further reimbursement from Region 2 to encourage greater attendance at the Regional Summit. New York also reported on the recent successful prosecution of Paul Newman, who was convicted for illegally practicing architecture for a number of years. An amendment to the region's

Bylaws

was approved, clarifying the process for settling a vote in the event of a tie. Issues put forth by NCARB were also reviewed, including the perception of the Certificate, the concept of new credentials, and the terms of welfare versus well-being.
Region 2's Spring Meeting was held in Wichita, Kansas, during the NCARB Regional Summit and was attended by 23 individuals (six fewer than the previous year). In addition to normal business, several topics of interest sparked meaningful and lively discussion. There was a general consensus to increase the annual consulting fee from $11,000 to $12,000. It was confirmed that regional dues would be reduced by $400 in FY19, and that dues should remain at that level in FY20 until the full impact of the next Symposium, along with reduced dues, can be determined. The 2018 Symposium update was provided by John R. Hill, AIA, NCARB, LEED AP. Nominations for officers were put forward and Philip Leinbach, Ronnie McGhee, and George Miller were all elected to continue in their present Region 2 Executive Committee roles. Paul Edmeades was nominated to serve another year as the Region 2 director. The discussion of an emeritus status for former Region 2 members was reviewed with mixed opinions supporting and opposing the idea. It was agreed to define a proposed amendment to the Region 2 Rules for consideration at the Annual Business Meeting. The suggestion of funding additional attendees for the Regional Summit was also discussed with mixed support. This, along with the proposed amendment to the Region 2 Rules, was agreed to be voted on at the Annual Business Meeting. Jurisdictional matters were reviewed, with regulatory review and rollback continuing for several jurisdictions. The meeting wrapped up discussing topics that would be the focus of breakout sessions later in the meeting.
About a month following the Regional Summit, Region 2 was understanding but saddened to learn of Barbara Rodriguez's decision to not continue her role as executive director. This sparked an almost immediate search for a replacement, spearheaded by Rodriguez and Leinbach. Judy Belcher was hired as the region's new executive director, beginning in FY19. Rodriguez was honored at the region's Annual Meeting and Regional Dinner (via telephone) and was granted the honorary title of Member Cum Specialis by the region. Her dedication, sweet disposition, and help in moving the organization forward were noted and are appreciated.
Twenty-eight board members from Region 2 attended NCARB's 2018 Annual Business Meeting. The region's budget for FY19 was reviewed and approved, including additional funding for the Spring Regional Meeting. A separate motion was approved earlier accepting a proposed rule revision to make this possible. Dues for FY20 were also approved to continue at the current level of $4,800 per jurisdiction. A separate resolution for the creation of an emeritus status and funding these individuals for future meetings was voted on and rejected. A review of the four resolutions to be voted on in the general business session took place, and all jurisdictions were supportive of the proposed changes that had been put forward.
Region 2 would also like to recognize former Delaware Board member John Mateyko, AIA, for the work that he has done chairing the NCARB Resiliency Work Group, which was established by NCARB as a result of his efforts and in conjunction with Region 2 advocacy. The work group completed its work in December 2017 and submitted a report to the NCARB Board of Directors. As a result of their recommendations, numerous NCARB committees have been assigned charges related to the ARE, AXP, and other programs and policies to address resiliency. For his work, John was awarded the NCARB President's Medal at the Annual Business Meeting by President Gregory L. Erny, FAIA, NCARB, Hon. FCARM.
Upcoming Fiscal FY19 Regional Officers:
Chair: Philip M. Leinbach, NCARB, AIA, REFP, CSI, Pennsylvania Member Board Member
Director: Paul D. Edmeades, RA, AIA, NCARB, Maryland Member Board Chair
Vice Chair/Treasurer: Ronnie W. McGhee, FAIA, LEED AP, District of Columbia Member Board Chair
Secretary: George H. Miller, FAIA, NCARB, New York Member Board Chair
Regional Executive: Judy Belcher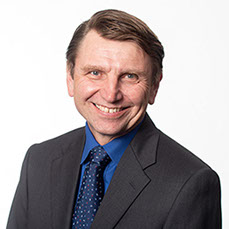 Chair
Robert W. McKinney, Ed.D., AIA, NCARB
Louisiana Member Board Chair
FY18 Regional Officers
Director
John E. Cardone Jr.,
Louisiana Member Board Member
Vice Chair
Richard H. McNeel, NCARB, AIA, LEED AP
Mississippi Member Board Member
Treasurer
Julie M. McLaurin, NCARB, AIA, LEED AP
Secretary
Miguel A. Rodriguez, FAIA, NCARB
Florida Member Board Member
MBE Director
Julie Hildebrand
Texas Member Board Executive
Regional Executive
Jenny Owen
Region 3
Region 3 (Southern Conference) is comprised of Alabama, Arkansas, Florida, Georgia, Louisiana, Mississippi, North Carolina, Puerto Rico, South Carolina, Tennessee, Texas, and the U.S. Virgin Islands.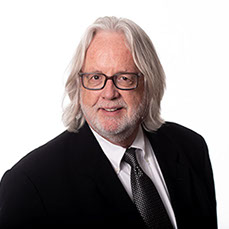 Chair
Ricky L. Engebretson, AIA, NCARB
North Dakota Member Board Member
FY18 Regional Officers:
Director
Bayliss Ward, NCARB, AIA
Montana Member Board Member
Vice Chair
David W. Hornbeek, AIA, NCARB
Oklahoma Member Board Member
secretary/Treasurer
Mark S. Champion, AIA, NCARB
Nebraska Member Board Member
Regional Executives
Bonnie Staiger, Hon. AIA
Stacy Krumwiede
Region 5
Region 5 (Central States Conference) is comprised of Kansas, Montana, Nebraska, North Dakota, Oklahoma, South Dakota, and Wyoming.