Learn how NCARB is facilitating licensure through innovative programs and outreach.
Architectural Experience Program
It's an exciting time to be an architecture student or licensure candidate. Last year, our community of Member Boards, volunteers, and educators launched a number of initiatives to facilitate licensure—including a new track for students, an updated experience program, interactive exam resources, and more.
Fiscal Year 2016 was an incredible year of progress for NCARB's experience program, formerly called the Intern Development Program (IDP).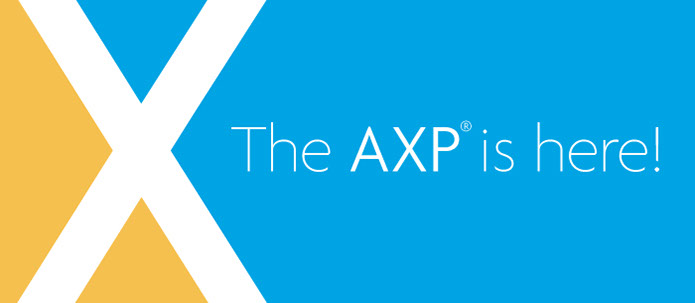 Streamlining Experience
In July 2015 the program was streamlined to focus on core experience—reducing the number of required hours from 5,600 to 3,740. In June 2016, the program was renamed the Architectural Experience Program® (AXP®), and the previous 17 experience areas were realigned into six areas of modern practice:
Practice Management
Project Management
Programming & Analysis
Project Planning & Design
Project Development & Documentation
Construction & Evaluation
These areas also mirror the six divisions of ARE 5.0, providing further alignment between the
two programs.
NCARB's fiscal year begins July 1 and ends June 30.
@dustylake
Finally done logging hours! Just two exams stand in my way of becoming licensed.
Recognizing Alternative Paths
NCARB also launched the AXP Portfolio in June 2016. Through this option, eligible design professionals with comprehensive experience will have an opportunity to satisfy the AXP's requirements through an online portfolio. To qualify for licensure through this alternative option, candidates will also need to meet their licensing board's education and examination requirements.

"
This program will create a long discussed and much needed pathway for those who have more unique career journeys in becoming
an architect."
— Equity by Design Founder Rosa Sheng,
AIA, LEED AP BD+C
The Architect Registration Examination
With the next version of the Architect Registration Examination® (ARE®) 5.0 launching November 1, 2016, NCARB released a number of resources to help candidates—and test prep providers—prepare for the new exam.
All of these updates, which were approved by the Board of Directors following years of research and feedback from Member Boards, provide candidates with greater flexibility—without compromising the AXP's rigor or core purpose.
NCARB's fiscal year begins July 1 and ends June 30.
Preparing Candidates for Success
In October, NCARB launched the ARE 5.0 Transition Calculator, an online tool that shows how ARE 4.0's seven divisions will map to 5.0's six divisions. By using a combination of ARE 4.0 and 5.0 divisions, candidates could complete the exam in just five tests—an approach NCARB has encouraged test takers to consider since we announced the ARE 5.0 Credit Model in FY14.
In February 2015, NCARB released new details about 5.0, including appointment times and the number of questions on each division, plus a video series on the new question types and case studies.
Working With Test Prep Providers
NCARB also hosted its first-ever workshop for test prep providers in Washington, DC. Over two days in March, 16 individuals representing nine companies received in-depth training on ARE 5.0's structure and Test Specification, and an overview of the content in each division. The goal is to help companies develop materials that accurately reflect ARE 5.0's content, and most importantly, help candidates succeed.
@blackspectacles
Thanks for a very thoughtful and helpful workshop @ncarb!
Integrated Path to Architectural Licensure
In FY16, NCARB accepted 18 accredited architecture programs at 17 schools to participate in the Integrated Path to Architectural Licensure (IPAL) initiative, which provides students the opportunity to complete requirements for licensure prior to graduation.
Designed to provide a more structured approach for students pursuing licensure, participants will have the chance to complete education and experience requirements, as well as the opportunity to take each of the new ARE 5.0 divisions. Each NCARB-accepted program will implement the integrated path according to individual schedules developed by their administration and faculty.
IPAL Accepted Schools
IPAL was initiated in FY14 by NCARB's Licensure Task Force, a diverse group composed of licensing board members, industry leadership, recently licensed architects, licensure candidates, deans, educators, and members of the public.
Integrated Path Evaluation Committee

Chair
Ronald B. Blitch, FAIA, FACHA, NCARB
NCARB STAFF LIAISONS
Harry M. Falconer Jr., AIA, NCARB
NCARB Director, Experience + Education
Stephen Nutt, AIA, NCARB, CAE
NCARB Senior Architect / Advisor to the CEO
Members
David Cronrath, AIA, NCARB
John Enright
ACSA Representative
Cathe Evans
North Carolina Member Board Executive
Pasqual Gutierrez, AIA,
California Member Board Member
Norman Millar, AIA
ACSA Representative
Amy Perenchio, AIA, NCARB, LEED AP
Recently Licensed Architect Representative
Jeffery Potter, FAIA
ACSA Representative
Anne K. Smith, FAIA
Georgia Member Board Member
Nadia Anderson
ACSA Liaison
Bayliss Ward, NCARB, AIA
BOD Liaison, Montana Member Board Member
Marc Berard Jr.
I did not think I would see this in my lifetime. What an amazing, progressive initiative for the architecture profession!
Outreach
Every year, NCARB's experts travel to campuses, firms, and industry events to share insight into the path to licensure. Through our outreach efforts, we're able to reach new audiences, grow our community, and provide support to licensure candidates.
In FY15, NCARB made 142 presentations to nearly 8,200 people at:
56 Universities
33 AIA Component Presentations
12 AIA Conferences
12 Professional Conferences
6 AIAS Conferences
1 Career Fair
2 Firms
3 NCARB Live Webinars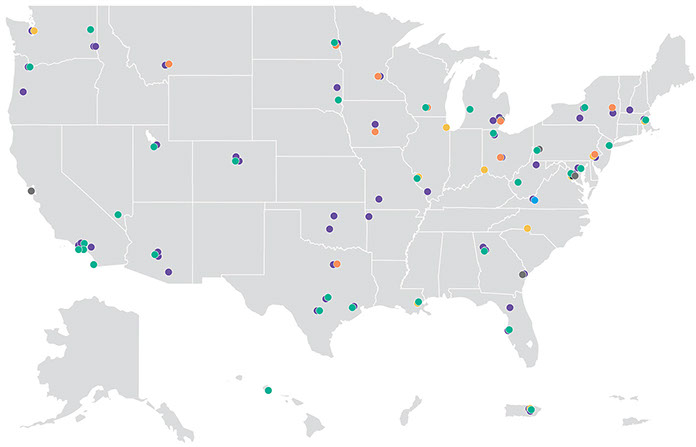 @AIASouthDakota
Great Architecture Forum event last night. Nice to gather together, listen, and learn from Martin Smith @NCARB.
Intern Think Tank
In October, 12 licensure candidates from across the country gathered in Washington, DC, for our fourth annual Intern Think Tank (ITT). Over the course of two days, the group brainstormed improvements to NCARB's programs, ways to enhance the candidate-supervisor relationship, and new communications tools. By inviting emerging professionals to join the conversation, NCARB is able to continuously refine and adapt our programs.
Licensure candidates and recently licensed architects share why they wanted to be part of the
2015 Intern Think Tank.
Members Gabriela Baierle-Atwood and Jason Derby presented the group's work at the Annual Business Meeting—including a concept for a mobile app that connects licensure candidates with architects. "We want to learn from the critique of a community of architects, not just one supervisor," Baierle-Atwood told Member Boards.

Chair
Shannon French, AIA, NCARB
NCARB STAFF LIAISONS
Harry M. Falconer, Jr., AIA, NCARB
NCARB Director, Experience + Education
Martin Smith, AIA, NCARB, LEED Green Associate
NCARB Assistant Director, Experience + Education
Members
Gabriela Baierle-Atwood
Joshua Barnett, Assoc. AIA
Jason Derby, Assoc. AIA
Dara Eskridge, Assoc. AIA, LEED AP
Cesia Lopez-Angel
Jessica Parmenter
Matthew Potts, Assoc. AIA
Yuri Ramos
Dan Russoniello, Assoc. AIA
Michelle Santos
Mary Melissa Yohn
Matthew Zuckerman
Photos from the FY16 Intern Think Tank in Washington, DC

"
I think it's important to volunteer and get involved. People my age have a lot of time left in this profession, and there's a lot we can do to shape it going forward."
— 2015 ITT Member Matthew Potts,
Assoc. AIA
Simplifying Fees
To end FY16 on a high note, NCARB reduced and simplified fees for two key programs for licensure candidates: the AXP and ARE.
Architectural Experience Program (AXP) Fees
The new fees (previously $350 for the first three years and $75 annual renewal) coincided with the launch of the AXP. Licensure candidates who keep their Record active until they receive a license will receive a Certificate free of charge for the first year.
Effective: June 29, 2016
Record application fee: $100 initial year
Annual renewal fee: $85
Architect Registration Examination (ARE) Fees
When ARE 5.0 launches on November 1, the six-division exam will cost $1,260, payable as-you-go at $210 per division. Plus, candidates who test internationally in either ARE 4.0 or 5.0 will pay $210 per division (currently $310). ARE 4.0 will be available until June 30, 2018.
Effective: November 1, 2016
Cost of ARE 5.0 (six divisions): $1,260
Individual divisions: $210

"
The simplified fee structure is the result of improved processes at NCARB and the Board of Directors' desire to make the path to licensure more accessible."
— NCARB President Dennis Ward,
FAIA, NCARB
1801 K Street NW Suite 700K | Washington, DC 20006
Phone: 202/879-0520 | Fax: 202/783-0290 | www.ncarb.org
© 2015 National Council of Architectural Registration Boards