Leadership Reports
The NCARB Board of Directors consists of 14 volunteers: 12 architects, one public member, and one executive from a state board. Member Boards elect the officers each June at the Annual Business Meeting. Learn what initiatives NCARB leadership focused on in FY16:
Find out how we're working with Member Boards, volunteers, and partners to build the NCARB community.
Member Board Relations
Through close collaboration with our Members Boards, we have been able to form national standards related to education, experience, and examination that help facilitate reciprocal registration across jurisdictions.
Member Board Outreach
NCARB holds regular forums and meetings to connect and engage with each jurisdiction. Keeping an open line of communication allows us to stay on top of changing rules and regulations, as well as identify ways to assist our members.
During FY16, CEO Michael Armstrong visited 14 Member Boards to meet with jurisdictional leadership and stay on top of important issues.
Prior to the start of the 2016 Regional Summit, Member Board Executives (MBEs) from over 40 jurisdictions gathered for their annual MBE Workshop. Key sessions in this year's workshop included reports on key issues from each jurisdiction present, MBE roundtable discussions, and an assessment of the key services offered by the Council to Member Boards.
NCARB Member Board Executive Director Kingsley Glasgow instituted and led three MBE Engagement Sessions held throughout the year. These sessions served to strengthen the MBE network and encourage mentorship among MBEs, as well as identify new ways NCARB can serve its members. NCARB also provided Member Boards with the opportunity to provide additional feedback through virtual meetings. These conference calls allowed
for more dialogue between jurisdictions regarding resolutions and other important
licensure issues.
Public Member Task Force
At the 2015 Annual Business Meeting, Member Boards voted to modify the qualifications for the public director of the NCARB Board of Directors. Going forward, the role will be filled by a public member from one of the 54 Member Boards. Throughout FY16, the Public Member Task Force developed the selection process for the public member, who will further represent the public's interest and bring an objective view to the table.
Collaterals
NCARB works with four collateral organizations to advance the health of the profession:
An inside look at NCARB's Public Members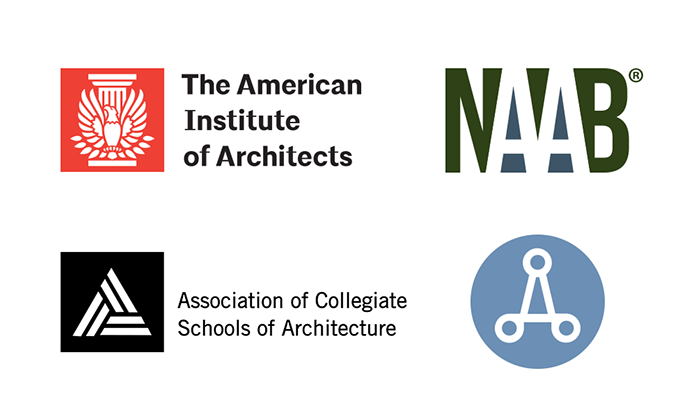 American Institute of Architects (AIA)
AIA and NCARB often work hand-in-hand on several initiatives. Collaboration opportunities this year included the annual AIA Grassroots conference, the biannual AIA-NCARB Leadership Summits, the AIA "Big Sibs" meetings, the NCARB Licensing Advisors Summit supported by the AIA, senior staff informational meetings, and the biannual Five Collaterals meetings.
In May 2016, NCARB joined thousands of architects and licensure candidates who gathered in Philadelphia for the AIA National Convention. We hosted two workshops, one on ethics and one on ARE 5.0, as well as a pre-meeting outreach event. Our booth was busy all three days, providing attendees with insight into our programs and services. Major announcements were also made at the event regarding the streamlining of NCARB's fees for two key programs and findings from the 2016 edition of NCARB by the Numbers. NCARB CEO Michael Armstrong participated in an interview with Architect Magazine on updates to the path to licensure, as well as a panel discussion about the future of architectural education.
Architect Magazine interviews CEO Michael Armstrong about recent changes to the path to licensure.
Video courtesy of Architect Magazine
National Architectural Accrediting Board (NAAB)
In FY16, NCARB and NAAB partnered on several initiatives, including the reassessment of the NCARB Award, the addition of new schools to the EESA Evaluators Handbook, and the Integrated Path to Architectural Licensure (IPAL), and the biannual Five Collaterals meetings. Two NCARB Board members—Past President Dale McKinney, FAIA, NCARB, and Region 3 Director Alfred Vidaurri Jr., FAIA, NCARB, AICP—participated in an advisory committee to assist with the redesign of NAAB programs. In addition, NAAB leaders attended the NCARB Board's December meeting to exchange ideas, respond to questions, and address evolving programs. The NAAB was also integral in the development of the 2016 NCARB by the Numbers, providing us with important data on student enrollment and graduation.
Association of Collegiate Schools of Architecture (ACSA)
This year, NCARB worked with ACSA to continue to evolve the path to licensure for architectural students, collaborating on programs like the IPAL initiative, the NCARB Award, and NCARB's experience program. In addition, the 2015 NCARB Award recipients—Mississippi State University, Philadelphia University, and the University of Florida—were announced at the ACSA Administrators Conference in November. ACSA leaders attended the NCARB Board's September meeting to exchange ideas, respond to questions, and address evolving programs. NCARB leadership also attended ACSA's Annual Meeting in March.
American Institute of Architecture Students (AIAS)
NCARB engaged with the AIAS on a number of important initiatives in FY16. Key among these was establishing NCARB's partnership of AIAS' Freedom by Design program, which seeks to improve accessible design in underserved communities. During the 2016-2017 school year, NCARB will support Freedom by Design through a series of grants and mentorship opportunities.

"
Teaming with NCARB to support the growth and development of Freedom by Design means supporting the growth and development of the next generation of architects."
—AIAS Executive Director Nick Serfass, AIA, CAE
2016 Annual Business Meeting
The 97th NCARB Annual Business Meeting was held June 16-18 in Seattle, WA. Following this year's theme, "Building Community," the conference focused on bringing together the many components that shape the future of licensure. Over three days, delegates from each Member Board discussed important changes to NCARB programs, voted on resolutions, and elected NCARB's FY17 leadership team.
​Meeting Attendees• 54 Member Boards• 164 Member Board Members (MBMs)• 39 Member Board Executives (MBEs)
In addition, NCARB President Dennis S. Ward will join the AIAS Board of Directors in FY17 as the NCARB Liaison. Under this new role, Ward will help facilitate further collaboration between the two organizations and ensure the voices of architecture students are heard. NCARB leadership also presented at the AIAS Grassroots conference and AIAS Forum, and met with AIAS leaders on a quarterly basis. The NCARB Board of Directors hosted AIAS leaders at its April meeting to exchange ideas, respond to questions, and address evolving programs.
Photos from the 2016 NCARB Annual Business Meeting in Seattle, WA.
Committees
NCARB has more than 20 volunteer committees, subcommittees, and task forces that meet throughout the year to review topics including the experience program, ARE, NCARB certification, and more. Made up of practicing architects, executives from the jurisdictional boards, collateral representatives, and licensure candidates, these groups examine our policies, steer our initiatives, and make recommendations for improvement.
FY16 Committee Reports
Read All Committee Reports
Regions
NCARB's 54 Member Boards are divided into six geographic regions, each with their own method of organization, objectives, and meetings. Every region elects their own director to serve on NCARB's Council Board of Directors and appoints a chair to serve on the Regional Leadership Committee. These individuals play an invaluable role in setting the future course for NCARB's programs.
Regional Summit
Representatives from each region gathered in Savannah, GA, for the annual Regional Summit in March. Attendees reviewed drafts of the FY16 resolutions, participated in a panel discussion about the NC Dental Board Supreme Court decision, and received the results of the 2015
NCARB Member Board Survey. In addition, new MBMs and MBEs joined NCARB staff for an orientation session.
Photos from the 2016 Regional Summit in Savannah, GA.
fy16 Regional Reports
1801 K Street NW Suite 700K | Washington, DC 20006
Phone: 202/879-0520 | Fax: 202/783-0290 | www.ncarb.org
© 2015 National Council of Architectural Registration Boards