We recently took some time to catch up with Tanvi Solanki, AIA, LEED AP BD+C, WELL AP, a newly licensed architect who graduated in May 2020 and got licensed a few months later. Tanvi shares her passions and career insights with us—including the importance of sustainable architecture, tips for passing ARE 5.0 in just three months, and the advantages of being quadrilingual. 
Q: At what point in your life did you know you wanted to pursue a career in architecture? 
A: When I was in the sixth grade, one of my close friends suggested on a whim that I should pursue a career in architecture. From that day on, I decided that I was going to be an architect. However, it wasn't until the ninth grade when I truly learned what the profession was about while participating in architectural classes and programs. With each project posing unique challenges relating to its site, climate, and program, I found that architecture allows one to research a multitude of topics while collaborating with different industry experts. Because I've always had a strong passion for learning, I knew this interdisciplinary career path would be well-suited for me. And to this day, I still thank my friend for her spontaneous career advice. 
Q: You work at Kirksey Architecture in Houston, which specializes in sustainable architecture for healthy buildings and communities. How did you become interested in this area of work? 
A: Kirksey Architecture introduced me to the concept of sustainable architecture through a high school design program it sponsors. I learned about environmental technologies through this program, and I was intrigued about the long-term benefits of resilient buildings. Living in Houston has taught me the challenges of flooding, urban sprawl, energy consumption, and (more recently) freezing temperatures. Today, sustainability should be fundamental to every project, and I'm glad to be a part of a firm that values that ideology.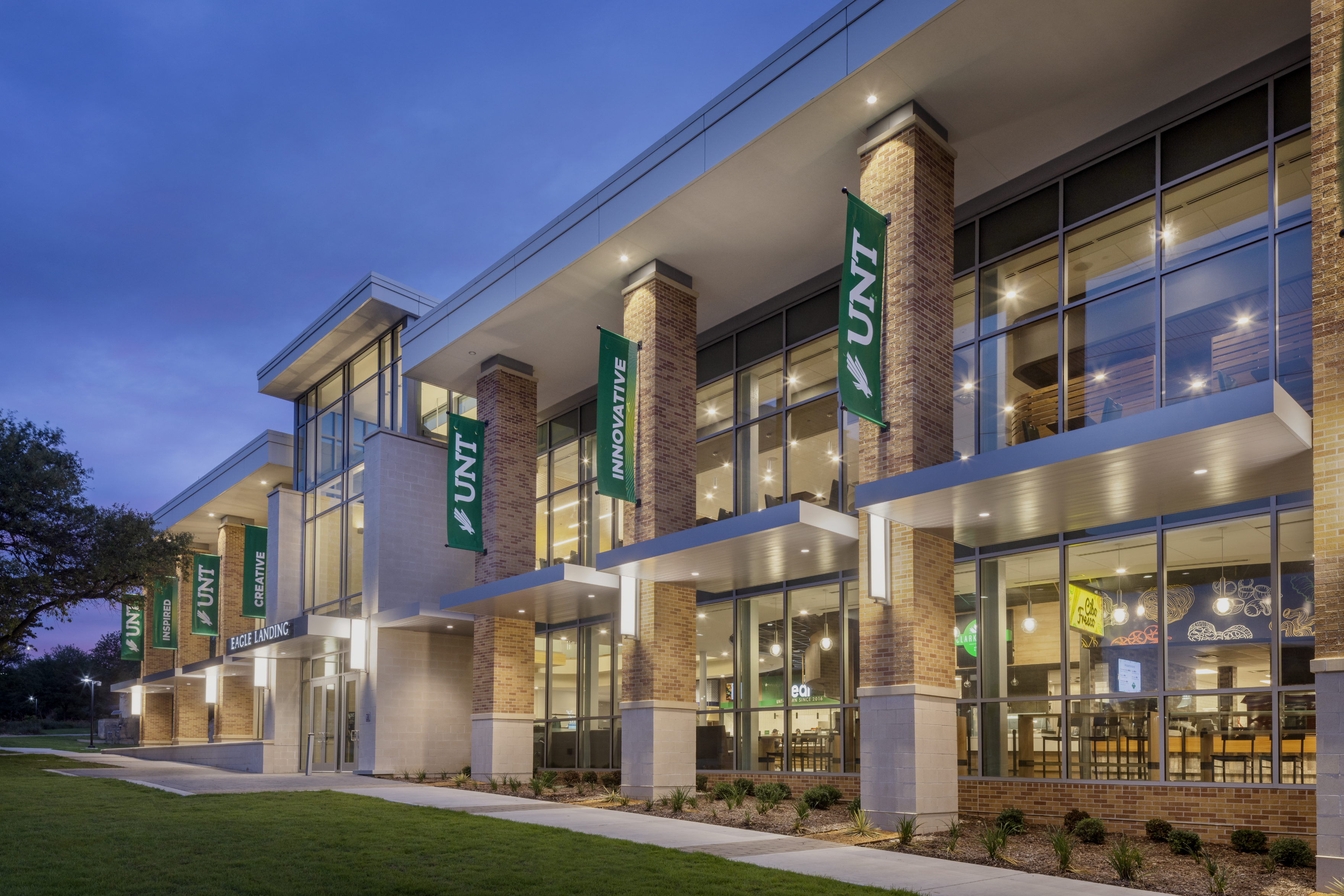 Q: What is the most challenging project you've worked on so far?  
A: University of North Texas' dining hall, Eagle Landing, is the most challenging project I've worked on because it was one of the first projects that I conducted sustainability analyses for. Prior to this, I was familiar with sustainable practices in theory; however, I did not know how to quantify the impacts of these practices until I completed life cycle assessments, cost-benefit analyses, and site-related research for this project. Eagle Landing not only implements measures to conserve water and energy, but also embodies sustainability in its commitment to harvest locally grown vegetables. While working on this building, I realized a successful project is at the intersection of aesthetics, function, cost, and conscious design. 
Q: You speak four languages—English, Hindi, Gujarati, and Spanish. How does being quadrilingual impact your work as an architect? 
A: There have been instances where knowing another language has facilitated conversations with clients and project team members. However, I think knowing multiple languages aids beyond simply communicating with others; it opens up avenues to explore literature, film, and culture. Being able to experience media in its original language also brings a layer of information that might get lost in translation. I've personally been a fan of Spanish literature and South Asian films, and as a result, some of my projects in architecture school have reflected those influences. I believe language is the portal to understanding communities and their perspectives better, and that insight can serve as the basis for design work.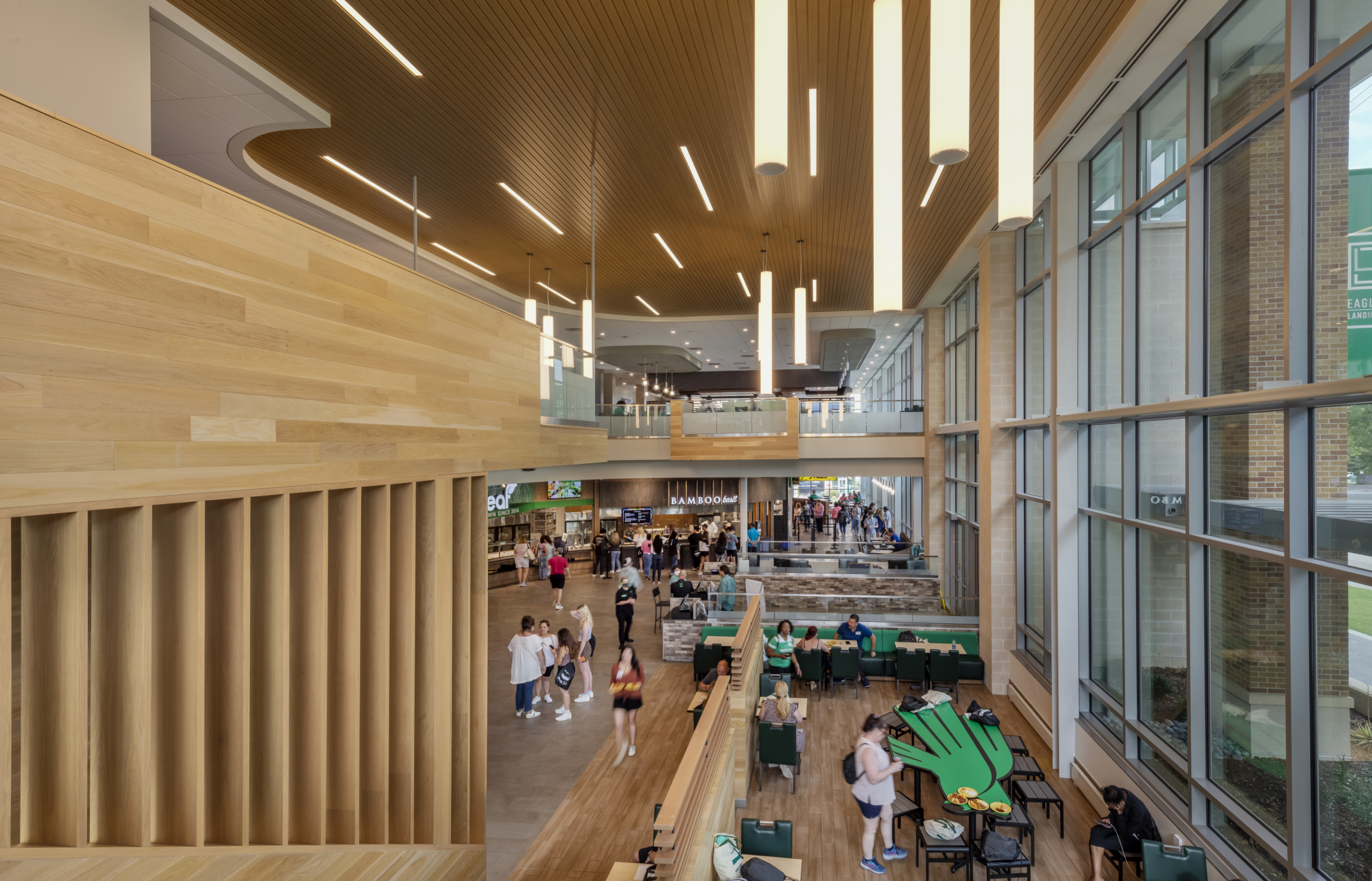 Q: What motivated you to finish the licensing exam in just three months? What strategy or tools did you use?  
A: I graduated with a Bachelor of Architecture (B.Arch.) degree in May 2020, right in the middle of the pandemic. As a result, I did not have a job secured or anything specific planned for the future. Since I had already completed all of my Architectural Experience Program® (AXP®) hours during my previous internships, taking the Architect Registration Examination® (ARE®) was the last and logical step to take. I studied two to three weeks for each exam, and I scheduled the exams well in advance to hold myself accountable to stay on track. After each exam, I would write down topics that I was unfamiliar with to review before the next exam. In addition to using traditional study materials, I browsed through several web articles and videos to fill gaps in my knowledge. 
Q: If you could go back and change one thing about your journey to becoming a licensed architect, what would it be and why? 
A: I am unsure of what I would change because I believe both the successes and shortcomings in my journey have shaped the way I view design. I've attempted to make the most of every opportunity presented to me—whether it was participating in architecture competitions, volunteering at design-related exhibitions, or interning at different firms. Although there was criticism from peers and supervisors along the way, I've always tried to glean from those experiences to improve my skills for the next opportunity. Ultimately, I believe it was this constant state of evolving that allowed me to get licensed by the age of 23. In short, I don't think there's anything I would change about the past, but I hope that I continue to evolve as I progress through my career.