Currently, 32 NAAB-accredited programs at 27 schools across the country offer (or are developing) an IPAL option, providing their students with an education that connects to real-world practice while shortening their time to licensure and expanding their career opportunities.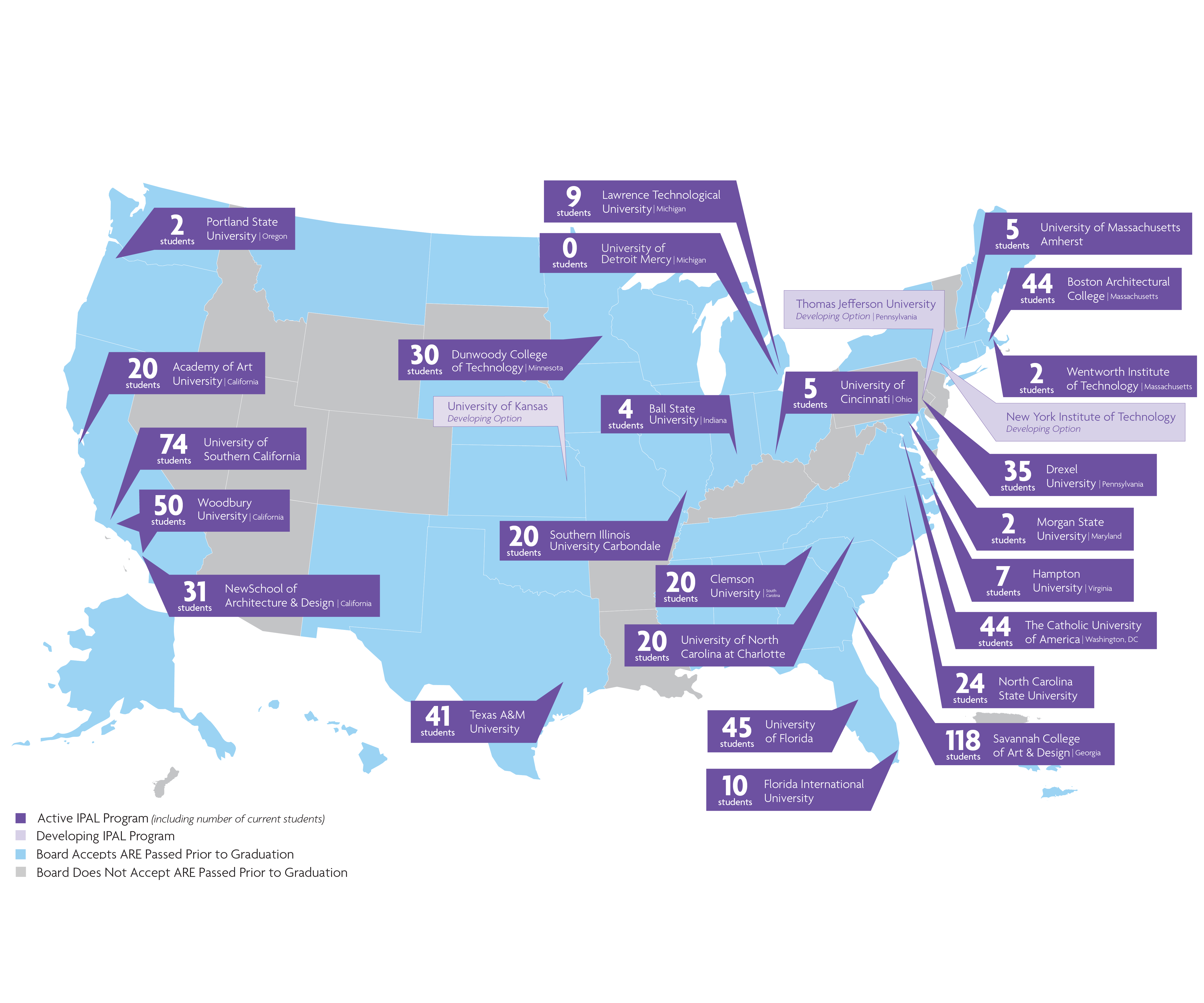 IPAL Programs
Check out the programs listed below to learn more about how each school is approaching IPAL:
Is your school interested in offering an IPAL option? Learn more about establishing an IPAL option, or explore the benefits for students.