We recently met with Charles Jordan, a licensure candidate and project coordinator/manager at Studio 2H Design in Birmingham, Alabama. With dreams of pursuing architecture from a young age, Jordan shares how having a physical disability has shaped his design perspective and reveals his hopes for a more inclusive profession through accessible design. 
When did you know that you wanted to be an architect? What does the journey to licensure look like for you? 
I knew I wanted to be an architect when I learned the basics of drafting and began assisting my drafting teacher with home design in high school. Learning to use a drafting table and all the tools was amazing because I loved angles, straight lines, patterns, etc. The journey to licensure is a rough one. It is tough to study and work at the same time. But licensure is my ultimate goal.  
How does your disability impact your approach to architecture and design? 
My disability was not originally an impact on anything, or so I thought. Because I had more years behind me without a disability than with, I still had the mind of an able-bodied kid in high school. But as I began to move around and experience life, almost everything was an obstacle, and I had a lot of adjusting to do. Once I learned about the art of design, I saw how much traditional architecture does not make my life easier. I say that because I was originally exposed to residential design. In residential design, everyone wants more for less. Doorways, hallways, and spaces are designed so small with so many stairs (no ramps) that it makes navigating day-to-day life harder.  
What is something you wish other architects knew about having a physical disability and how that influences your work?  
I wish architects knew that having a disability does not mean that we want or deserve to be treated like second-class citizens. Do not look at the requirements as something that needs to be added. Look at the requirements and design with them.
If ideas and designs take into account the small amount of added space necessary to accommodate a wheelchair user or anyone that has a physical challenge, architects can see that those requirements are not budget breakers or design killers.
Those of us with disabilities only desire to live and function as closely as possible to able-bodied individuals.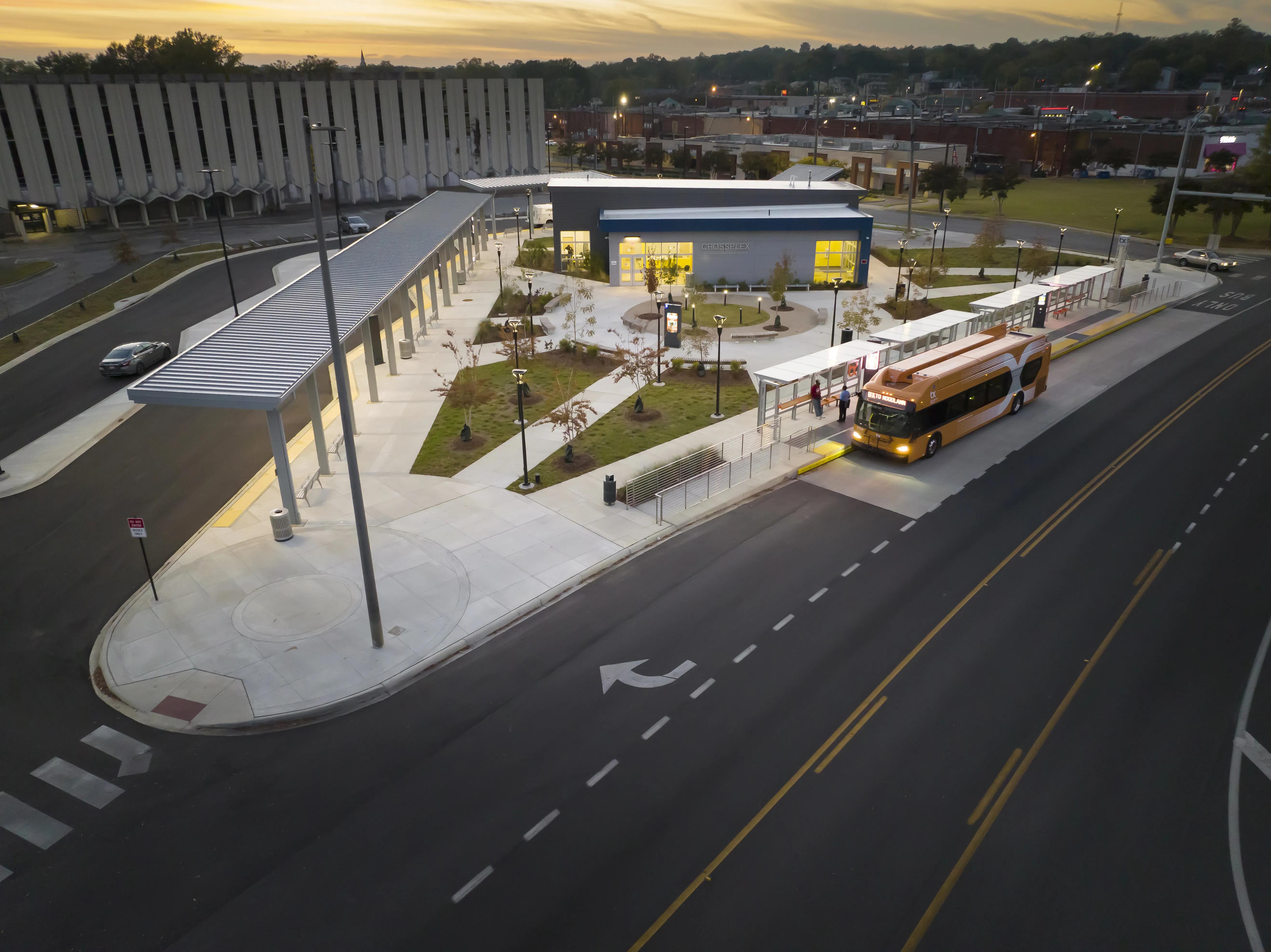 Do you have a dream project you'd like to work on and why? 
My dream project is not a specific building type or space, but just to have a client understand the equality necessary for abled and disabled people as they use the building or space. Disabled people do not like to be sent around the side to enter a space when everyone else walks up steps directly to where they need to be. We want to experience the grand path to the front door also. 
What can the architecture profession do to make itself more inclusive for people of differing physical abilities?  
The architecture profession can make itself more inclusive of differing abilities by making the design and code criteria the base design. All buildings and spaces should be accessible without exception and not a go-around-the-side or go-around-back solution. Those who do not think about how it divides everyone will be the exact individuals who will make a big deal about it if they happen to begin living with a physical disability or as they age and become physically restricted. We all should champion inclusion. 
Do you have any tools and resources you've benefitted from that you'd like to recommend to other architects with physical disabilities? 
There are no specific tools or resources, but I will say that having someone already in the profession who can mentor you and lead you where you want to go is a blessing. They can help and offer valuable insight regarding the physical demands of site visits and office work. Be sure to ask questions and make sure you are clear on what your steps are. Most people are not totally insensitive and will help if they see you need it or you ask.
Do you have any advice for people with physical disabilities who are interested in architecture? 
My advice to those with physical disabilities who may be interested in architecture is to go for it. Yes, it will be a bit more involved, and you may need assistance, but you can succeed. I have been working in this field for the better part of 30 years, and I am not without struggle or lessons learned. But none of them deterred me. If you can live your life every day, then surely you can be an architect, the one who tells people what to do when they are using a building or space. A smile comes across my face knowing I tell able-bodied people to go this way (or that way) and allow disabled people to be primary.