Infographic: NCARB Customers in 2014
Over the past several years, a high priority has been placed on upgrading our systems to improve your experience and increase our overall efficiency. These improvements have also strengthened our ability to answer broad questions about the status of the profession. This infographic provides a breakdown of the number of intern Record holders, ARE candidates, and more in FY14. Enjoy!
NCARB Certificate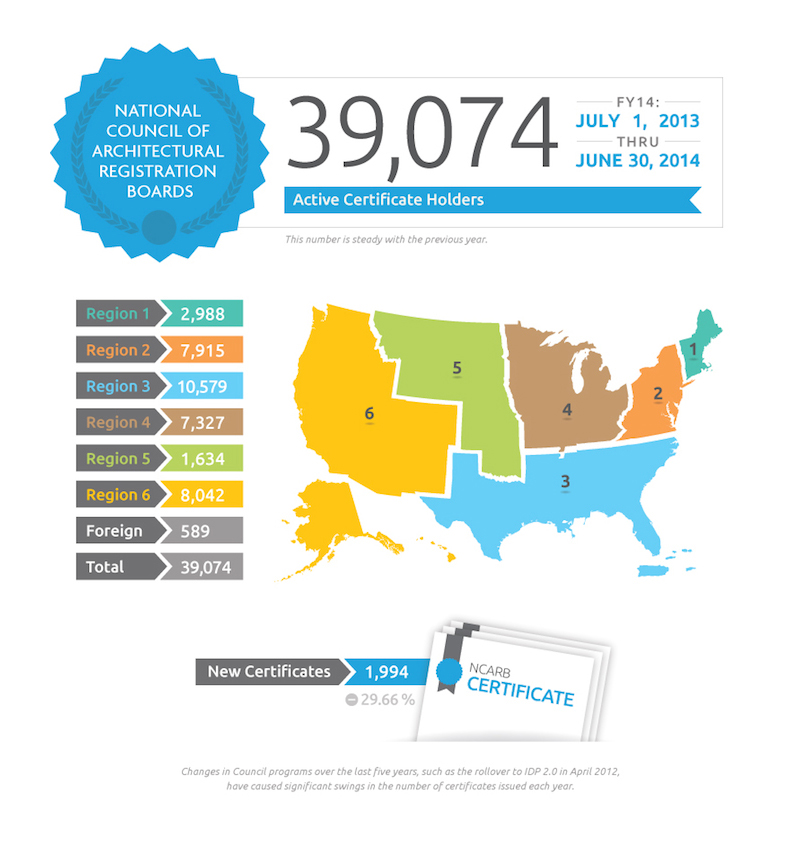 Intern Records

Architecture Registration Examination (ARE)


Note: This infographic was originally published in the NCARB 2014 Annual Report.