Introducing NCARB's New Website
Welcome to the new www.ncarb.org! Over the past few years, we've been working to simplify and streamline our programs and services—and now that effort extends to our website. We're excited to share the new site with you, and we hope you enjoy our easy-to-follow navigation, mobile responsiveness, and user-friendly content!
Here are a few new features to explore as you use our updated website.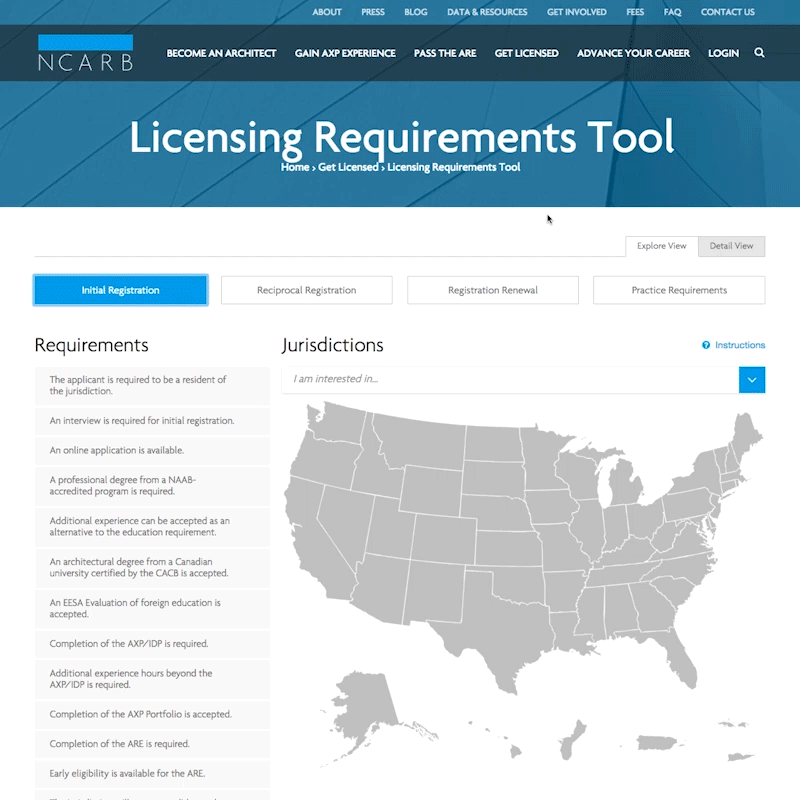 This useful resource features the latest requirements from each of the 54 U.S. architectural licensing boards, broken down by where you are in your career—from earning an initial license to registering your firm. Plus, you can compare requirements across two jurisdictions.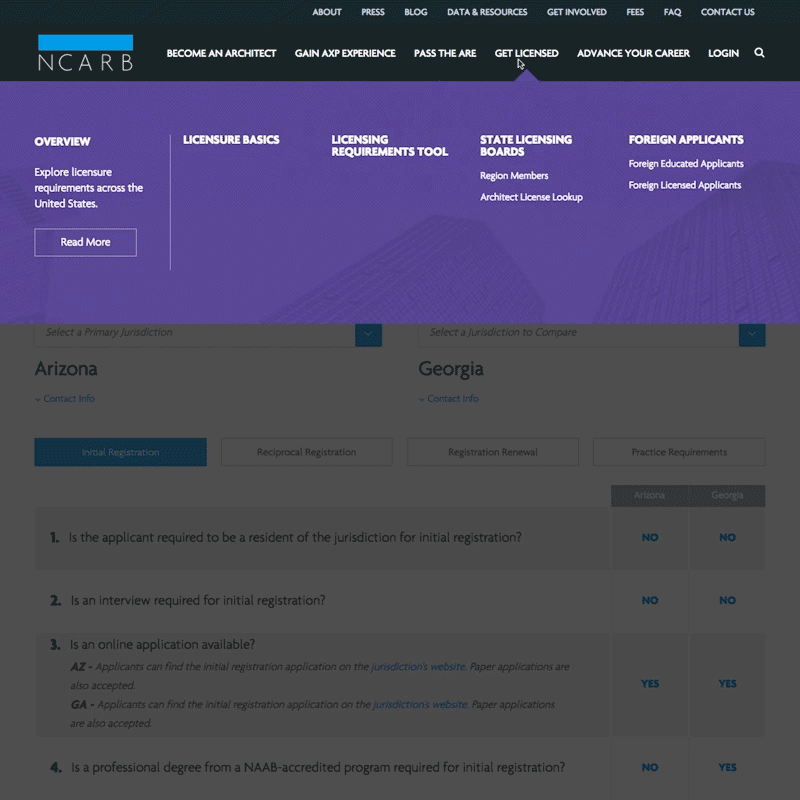 Using the tool's new map feature, you can select a jurisdiction to view its requirements (highlighted in blue on the left). You can also select a requirement on the left to highlight all of the jurisdictions with a similar requirement.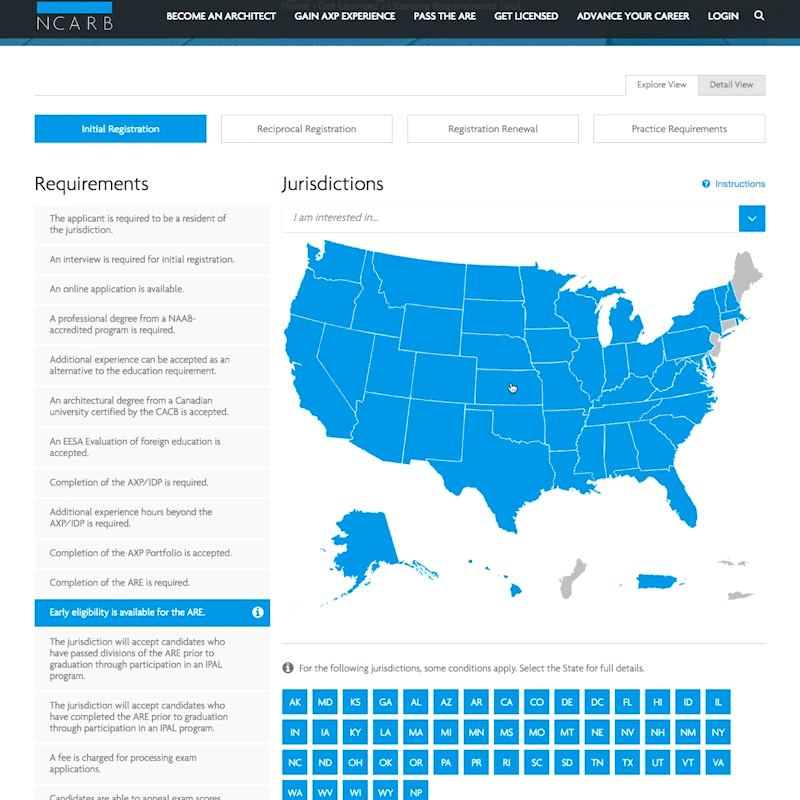 If you notice an "i" next to a requirement, the jurisdiction may have extra stipulations. To see that information, switch to the "Detail View" for the full list of requirements. Want to compare the requirements across jurisdictions? That's also an option in the detail view: just select the jurisdictions you'd like to compare from the drop-down menu.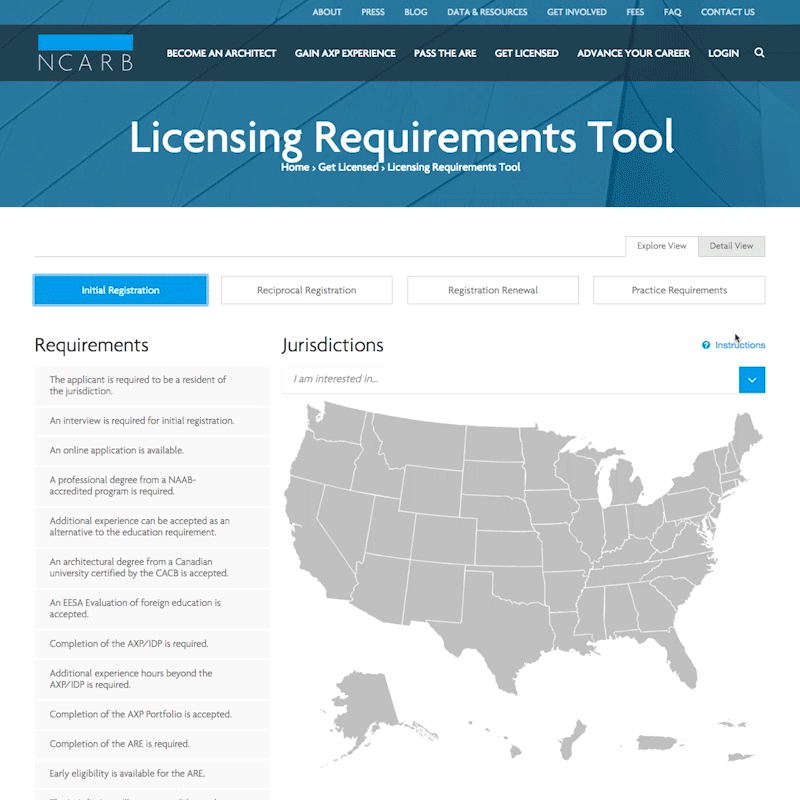 Having trouble navigating the tool? Select the "Instructions" button above the map for a step-by-step walk through.
Looking to learn more about a program? We can help! Our new FAQ center has the answers to all of your common questions. You can search by keyword, select a topic from the list on the right, or browse through our most frequently asked questions.
Whether you're studying for an ARE division, looking for more information on completing the AXP, or searching for continuing education opportunities, our Data & Resources center is home to everything you need. Simply select a topic from the drop-down menu or the type of resource you're looking for from the list on the right, or browse through all of our publications.
Need help? We're here for you. You can get in touch with our dedicated Customer Relations team by visiting our Contact Us page. Fill out the form, and we'll get back to you as soon as we can!