NCARB Think Tank Meets the Volunteer Architects Who Develop Licensure Programs
For the fifth year in a row, NCARB gathered 12 licensure candidates from across the country to participate in its Think Tank, which explores the different aspects of becoming an architect and provides feedback to the organization on its programs and services.
For the first time, the Think Tank met alongside four NCARB committees and a task force at the Committee Summit. Members had the opportunity to meet and engage with volunteers on NCARB's Education, Experience, and Examination committees, as well as learn more about its governing side through sessions with the Procedures and Documents Committee and Model Law Task Force.
The Think Tank will hold additional virtual meetings to explore the value of licensure, develop resources for supervisors and mentors, and suggest ways NCARB can better reach and engage students.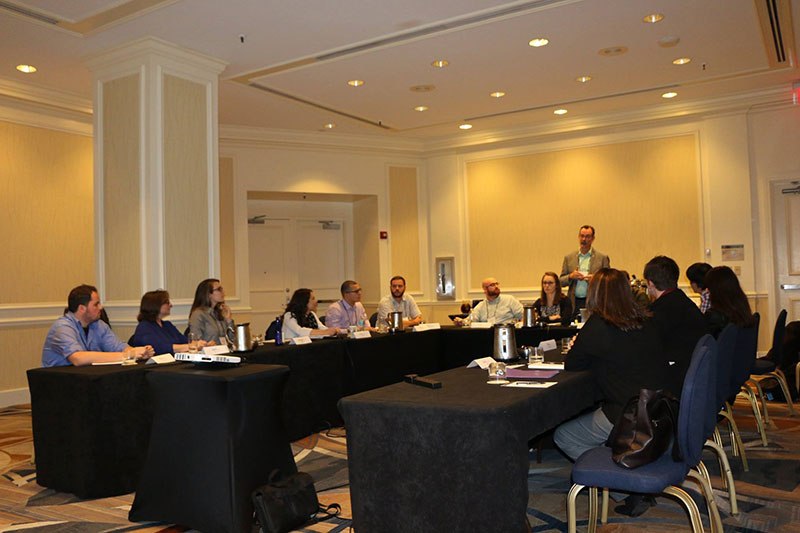 The Think Tank kicks off its first in-person meeting of the year. The group will hold additional virtual meetings throughout the year and present their work to NCARB's Member Boards at the organization's Annual Business Meeting in June, plus architect licensing advisors at the Licensing Advisors Summit in July.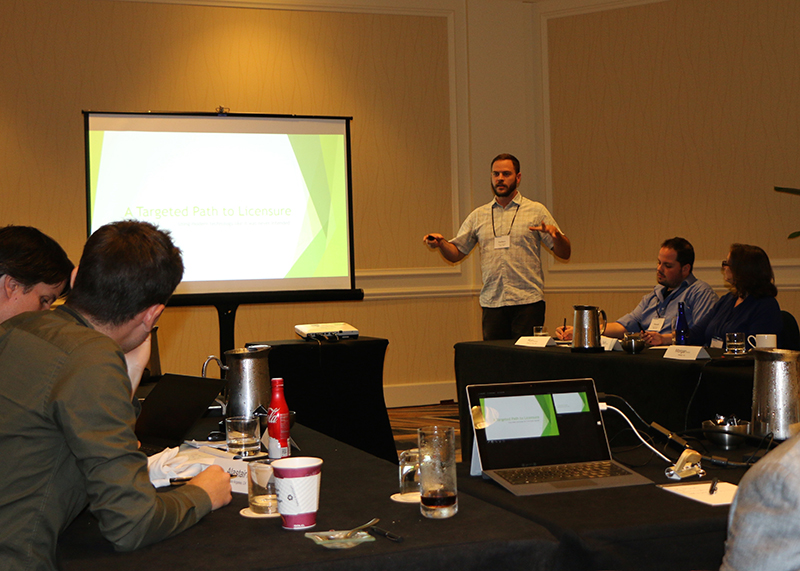 Prior to arriving at the Committee Summit, each member was asked to prepare a presentation on the role of the supervisor in the licensure process and potential resources that could be developed to assist them in their role.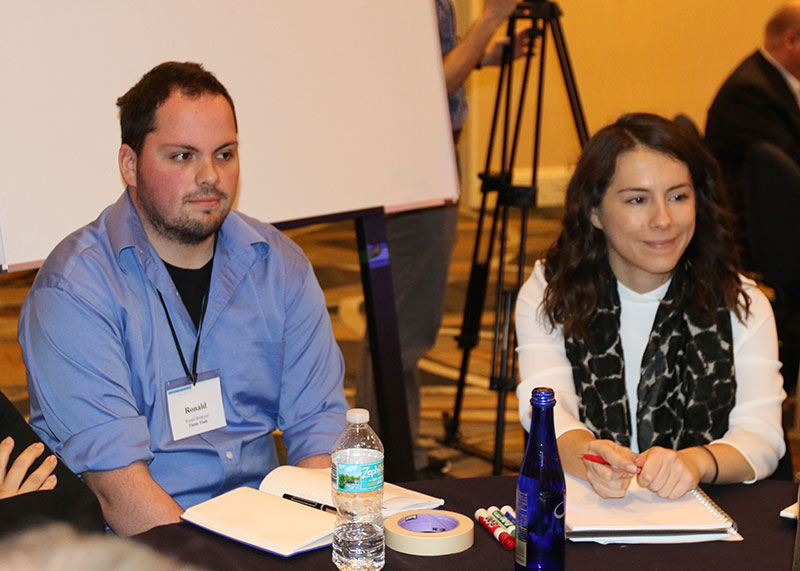 Think Tank members meet with the Experience Advisory and Education committees to discuss where knowledge and skills are learned during the licensure process.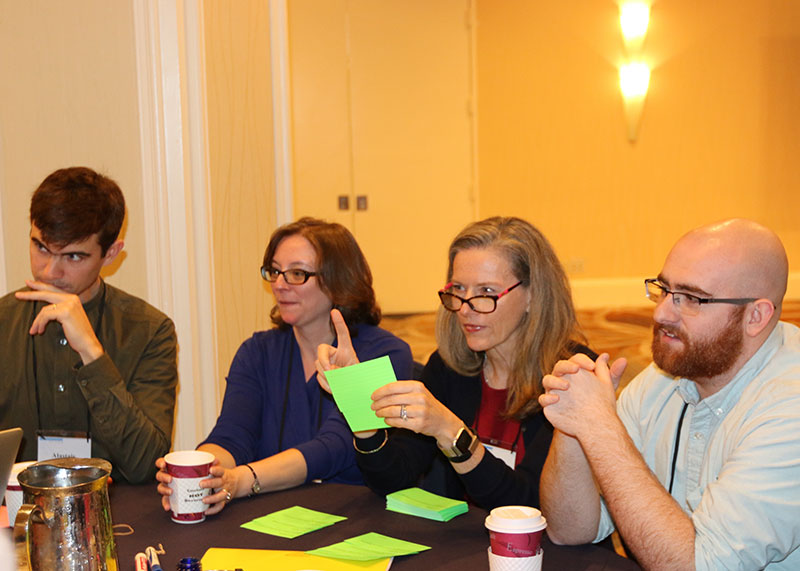 Think Tank members and NAAB Executive Director Andrea Rutledge discuss the licensure process. Representatives were also present from the American Institute of Architects (AIA) and their Council of Architectural Component Executives (CACE), the American Institute of Architecture Students (AIAS), the Association of Collegiate Schools of Architecture (ACSA), and the Society of Design Administrators (SDA).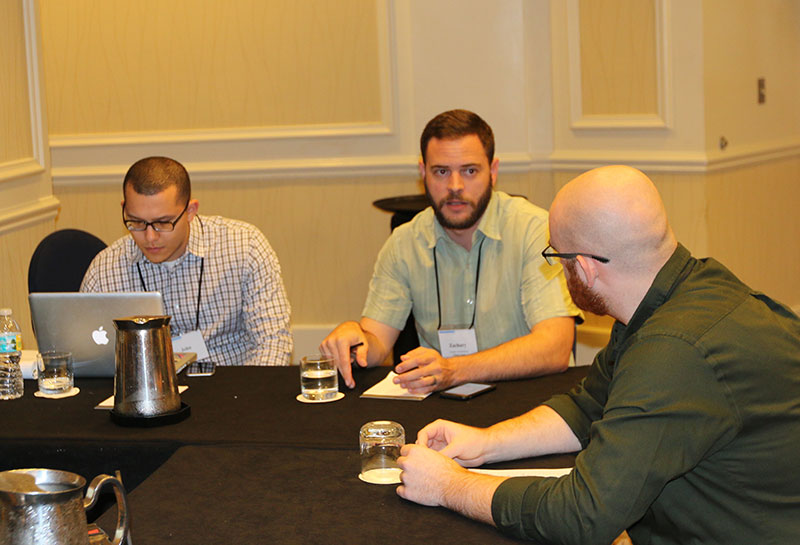 Think Tank members discuss what value NCARB can bring to licensure candidates and the architecture profession.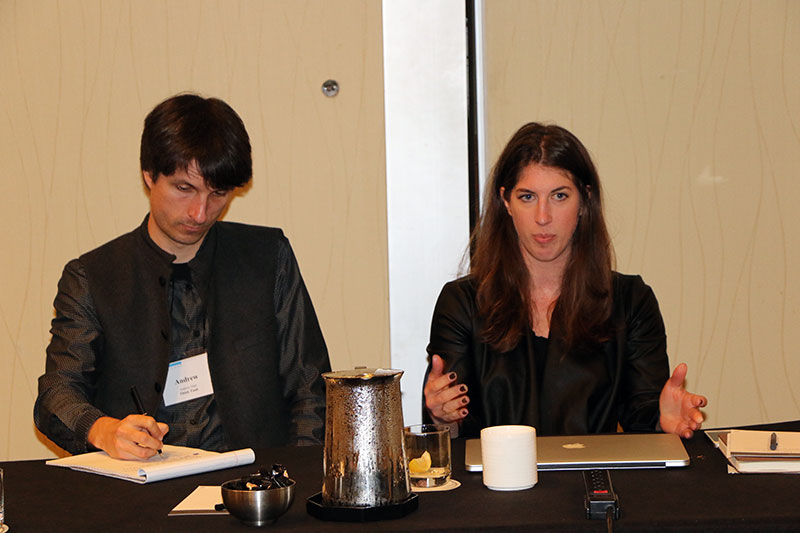 Think Tank members provide feedback to NCARB on various topics, including global mobility, the NCARB Certificate, and communication methods.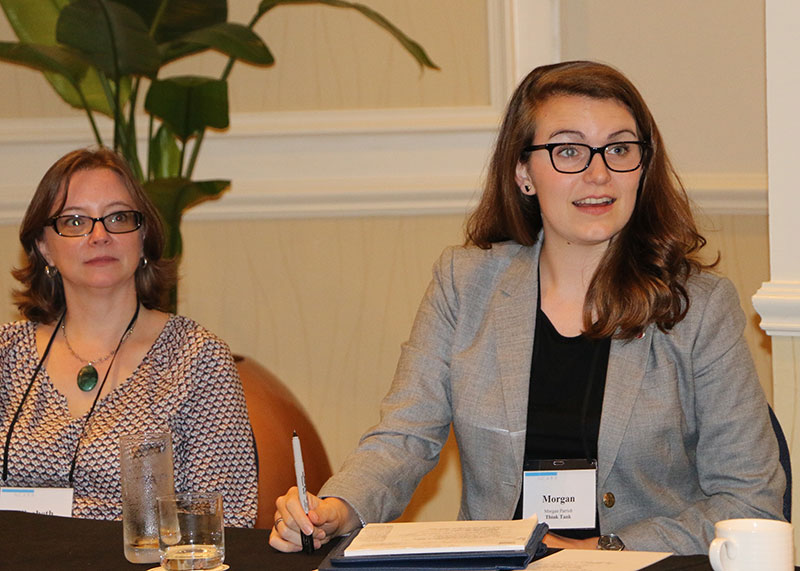 Being able to meet with other NCARB volunteers who develop and make decisions related to core requirements was just one of the Summit's many highlights.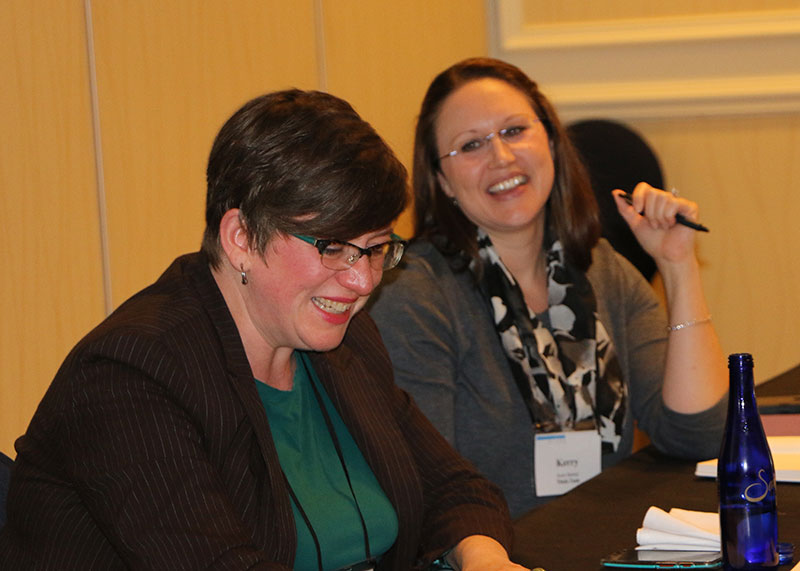 Next steps for the Think Tank members are to work on a value proposition for licensure, job descriptions for AXP supervisors and mentors, and develop an outline for supervisor training that could count for continuing education hours.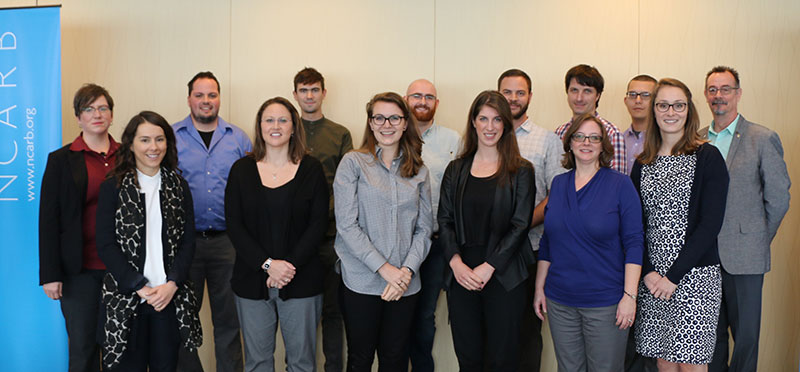 This year's Think Tank members are: (front, left to right) Amy DeDonato, Kerry Bartini, Morgan Parrish, Rebecca Rand, Elizabeth Dunay, and Chair Kathryn Wise, AIA, NCARB, EI, LEED Green Assoc. (Back, left to right) Erin Fox, Ronald Brinkman, Alastair Stokes, Chad Laroche, Zachary Stoltenberg, Andrew Hart, John Clark, and NCARB Experience + Educator Director Harry Falconer, AIA, NCARB.