Photos: 2014 Intern Think Tank
Last weekend, 12 interns from across the county gathered in Washington, DC, for our third annual Intern Think Tank (ITT). Over the course of two days, members explored the pros and cons of the licensure process, brainstormed alternative titles for interns and beyond, recommended improvements to the supervisor program, and more.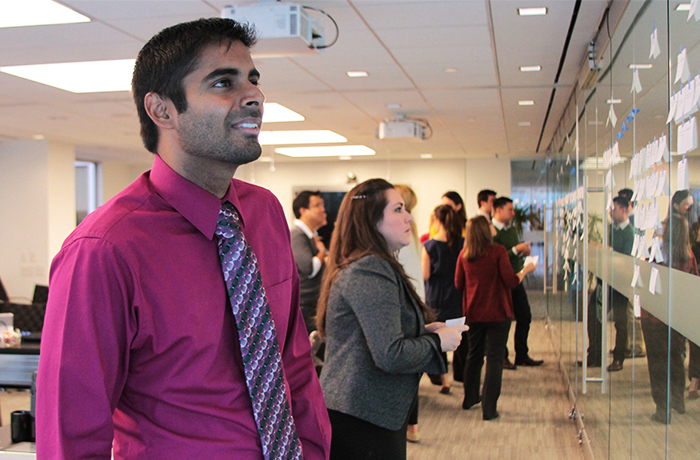 To kick things off, members were asked to identify the pros and cons of the entire licensure process. Avik Guha, Assoc. AIA, reads what his peers have to say about navigating the ARE.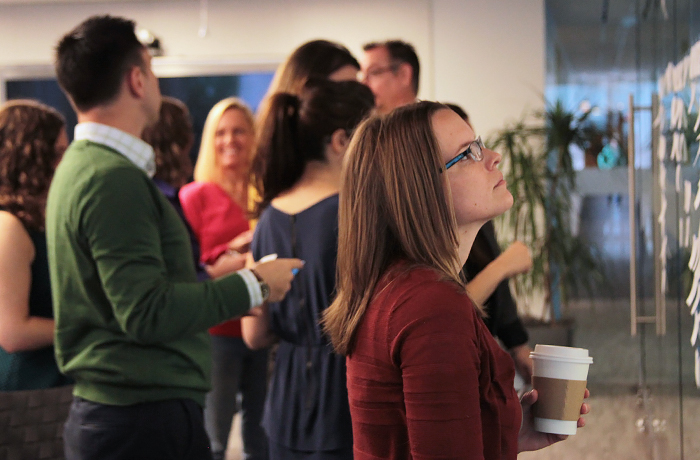 ITT Chair Stephanie Silkwood, AIA, LEED AP (and Architect Licensing Advisor for Northern California) looks on as members add their insights to the wall. "It is the responsibility of architects to encourage and promote licensure for the next generation," wrote one member.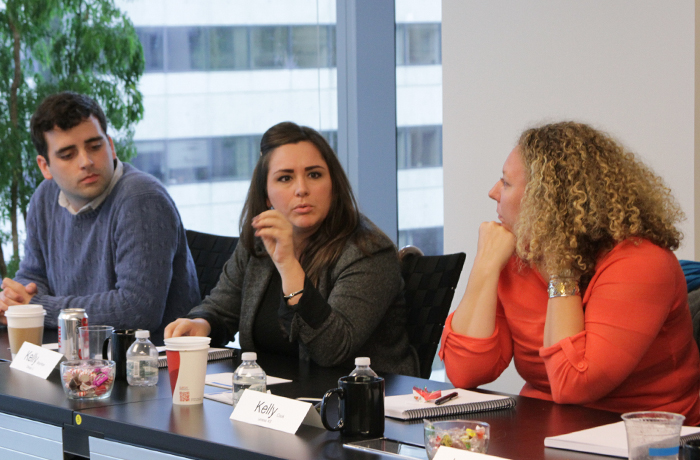 (From left) Charles Spires, Kelly Moynihan, Assoc. AIA, and Kelly Cook brainstormed alternative titles for interns—a topic we know our readers are passionate about.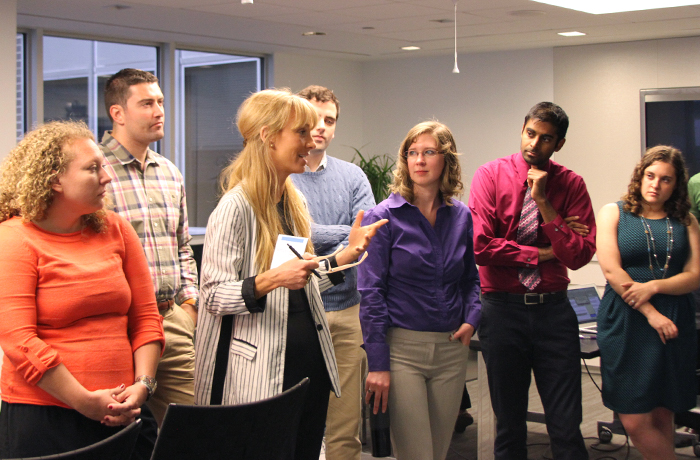 When asked to recall their time in school, several members wished they knew about the IDP sooner. Later on, members brainstormed how NCARB can improve its outreach efforts.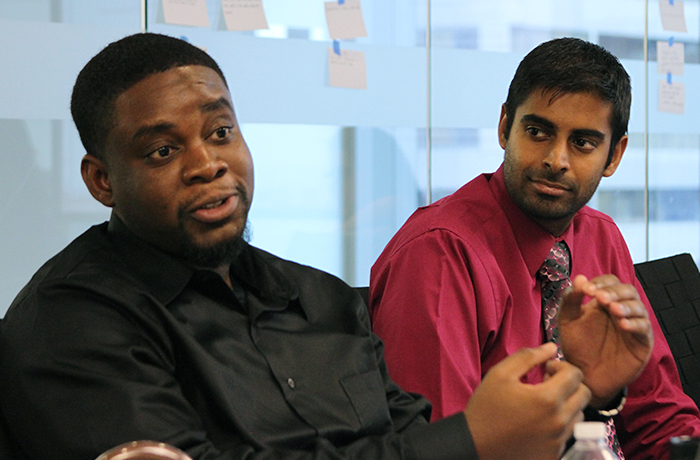 (From left) Ralph Raymond, Assoc. AIA, LEED Green Associate, and Avik Guha, Assoc. AIA, chat about the merits of finding a supportive mentor. "Being a strong supervisor or mentor is real way to have a lasting impact," said Avik. "Don't see it as an imposition, but an opportunity to positively change the future."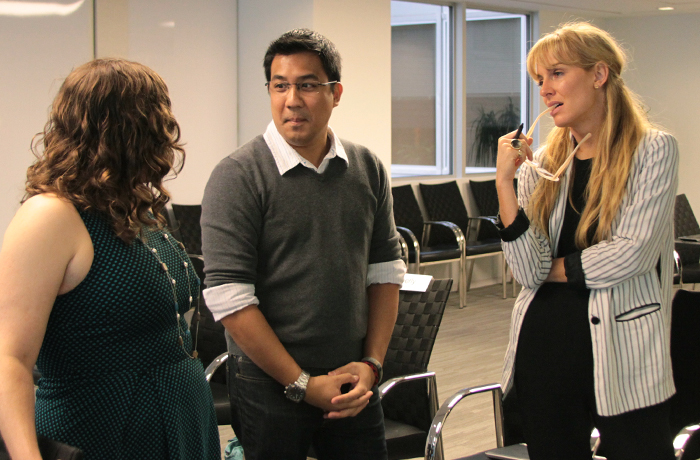 Katie Kanakos, Assoc. AIA; Jayson Laporga, Assoc. AIA; and Molly Calvani brainstormed opportunities to take the ITT concept to the state level.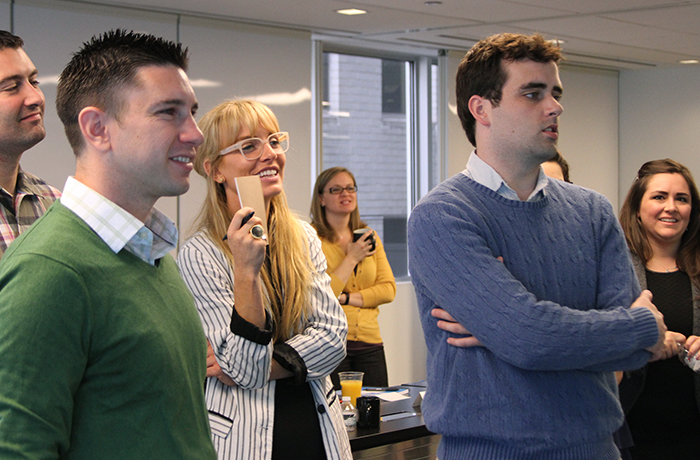 The ITT will continue this conversation over the next several months through a series of webinars and conference calls.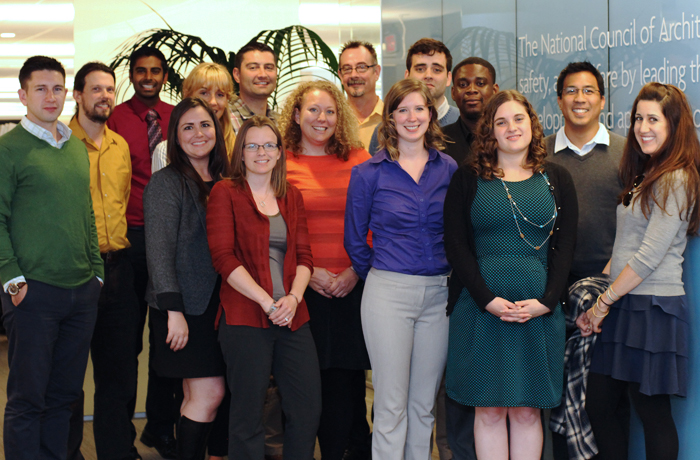 2014 Intern Think Tank Members:
Chair: Stephanie Silkwood, AIA, LEED AP
Molly Calvani, New York, NY
Kelly Cook, Lenexa, KS
Brandon Graska, Boston, MA
Avik Guha, Assoc. AIA, St. Louis, MO
Katie Kanakos, Assoc. AIA, Brooklyn, NY
Jayson Laporga, Assoc. AIA, Honolulu, HI
Kelly Moynihan, Assoc. AIA, Chicago, IL
Carrie Parker, Arlington, VA
Tanya Alejandra Paz, Los Angeles, CA
Ralph Raymond, Assoc. AIA, LEED Green Associate, Atlanta, GA
Alex Siekierski, Assoc. AIA, Boston, MA
Charles Spires, Byers Design Group
NCARB Director, Internship + Education Harry M. Falconer, Jr., AIA, NCARB
NCARB Manager, Internship + Education Martin Smith, AIA, NCARB, LEED Green Associate