Photos: 2015 Annual Business Meeting
Last week, delegates representing 53 of NCARB's 54 jurisdictions gathered in New Orleans for our 96th Annual Business Meeting. During the three-day conference, attendees discussed changes to our programs, voted on resolutions, and elected new officers. Here's a snapshot of what happened: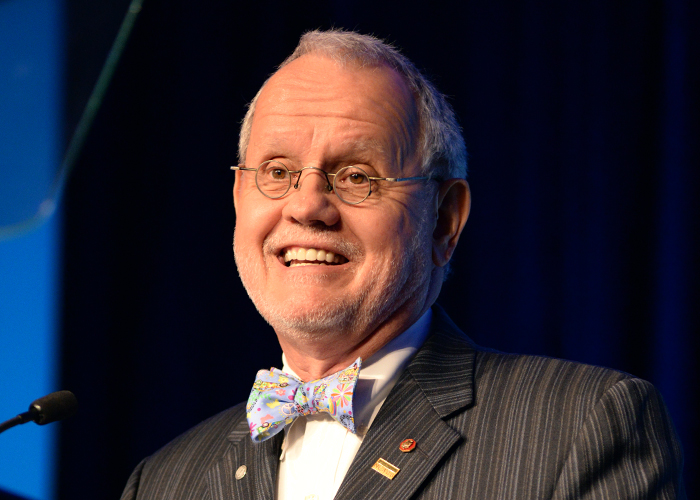 On Thursday, Past President Dale McKinney, FAIA, NCARB, announced that NCARB will work with U.S. licensing boards to develop a path to licensure for professionals who have qualified experience from more than five years ago. "We all know of folks who had to step away from the path to licensure and want to come back," he said. Read more about the proposed path.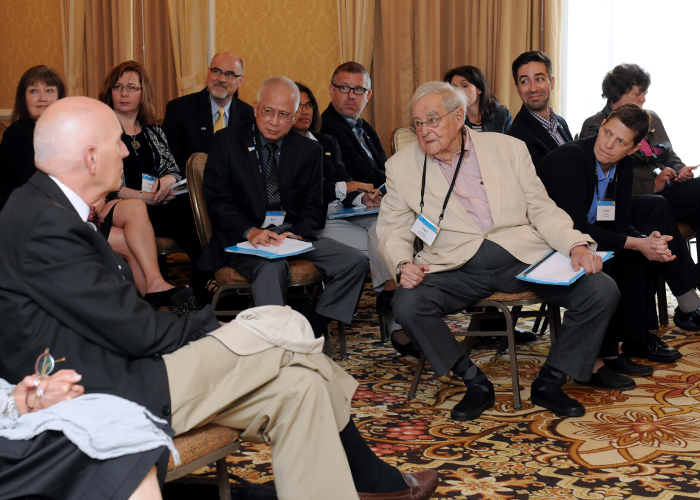 In the afternoon, attendees participated in workshops related to advancing the profession, the role of regulators, managing sunset reviews, and dealing with the illegal practice of architecture.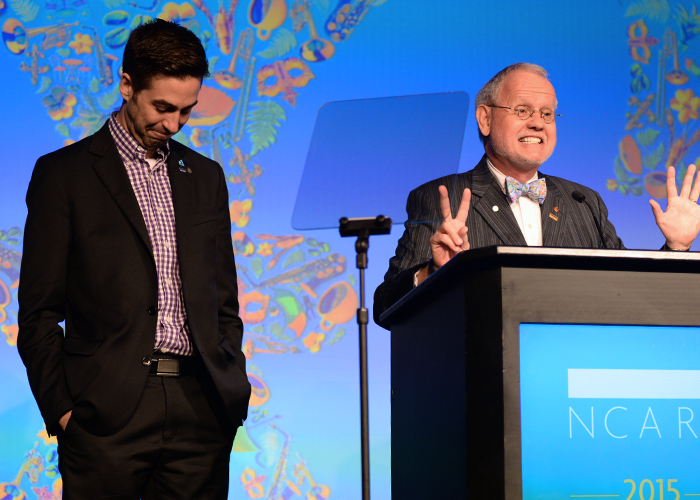 Past President Dale McKinney congratulated the American Institute of Architecture Students (AIAS) President Charlie Klecha on passing all seven ARE divisions in seven days!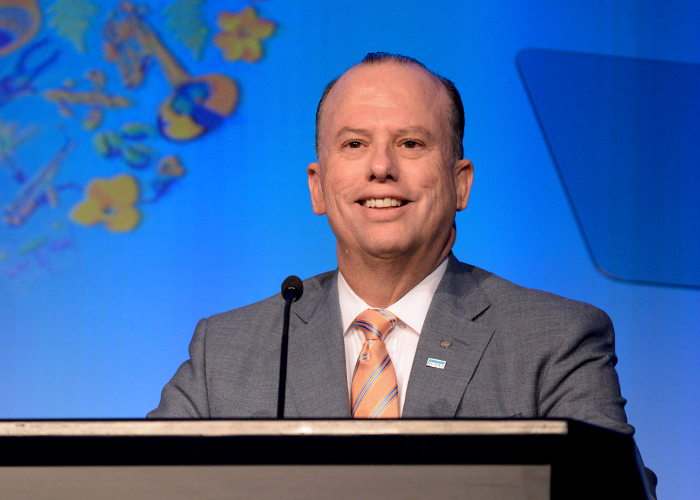 On Friday, NCARB CEO Michael Armstrong shared key findings from the 2015 edition of NCARB by the Numbers, noting that the data showed "the story of the profession's death is greatly exaggerated." More than 37,000 aspiring architects were testing and/or reporting experience hours last year, the highest number to date. Plus, racial and ethnic minorities made up 41 percent of aspiring architects in 2014. Read other key insights from NCARB by the Numbers.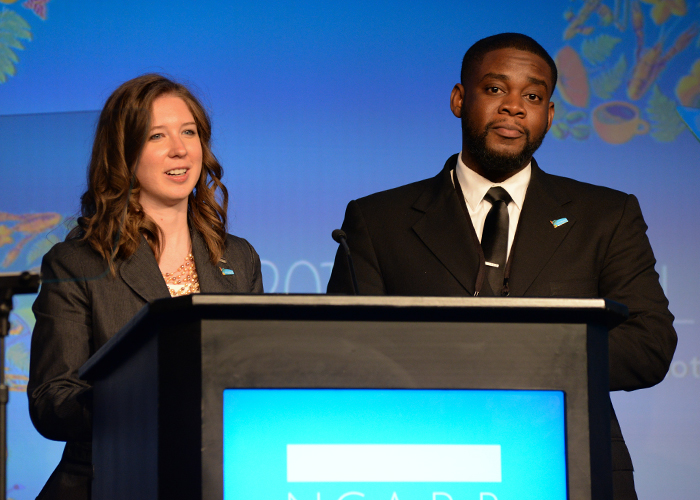 Member Boards also heard from 2014 Intern Think Tank (ITT) members Ralph Raymond, AIA, NOMA, NCARB, and Carrie Parker. "It is the responsibility of architects to encourage and promote licensure among the next generation," Parker said.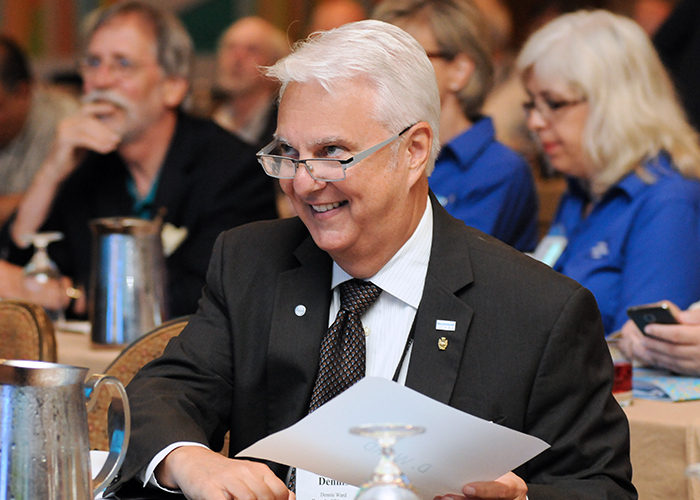 2015-2016 President Dennis S. Ward, AIA, NCARB, announced he's forming a new task force to explore how ethics can become a part of the regulatory world. "As the work of architects becomes more reliant on unlicensed designers and other professions, ethical obligations can get murky," he said.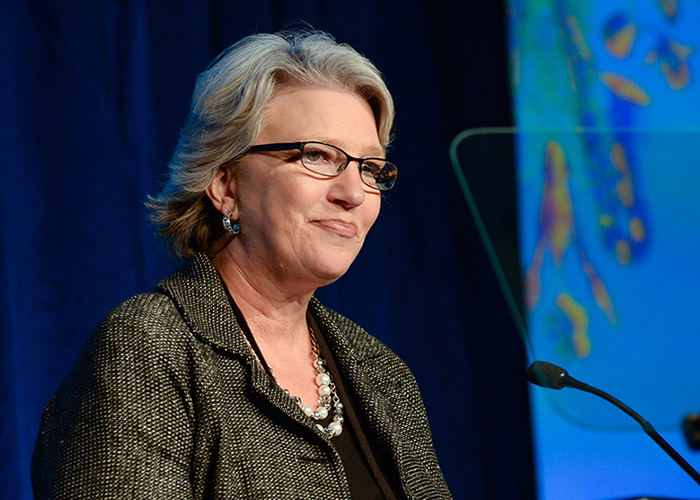 Delegates elected Alabama architect Kristine Harding, AIA, NCARB, as first vice president/president-elect, which will make her the third woman to serve as NCARB president when she succeeds President Ward in June 2016.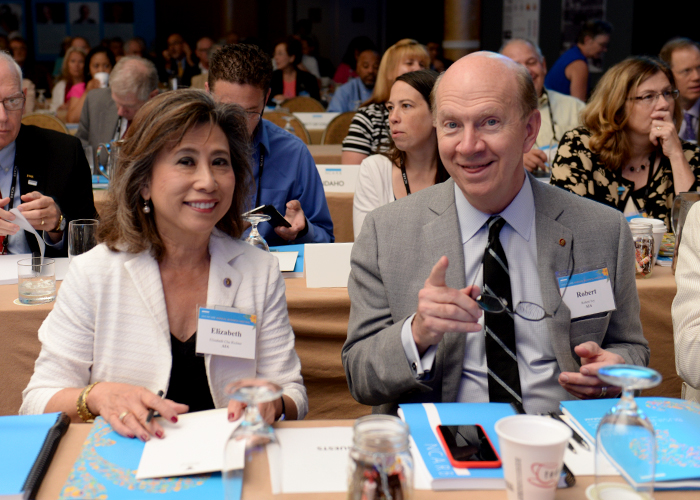 The American Institute of Architects (AIA) President Elizabeth Chu Richter, FAIA, and CEO Robert Ivy, FAIA—along with representatives from the other collateral organizations—attended this year's meeting!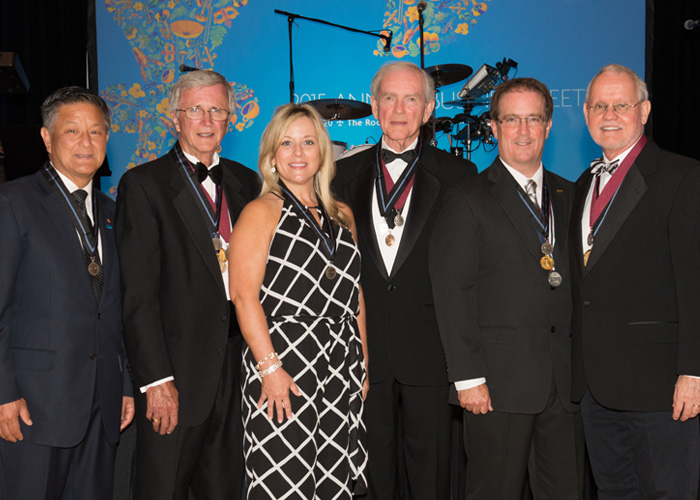 Saturday night, Past President Dale McKinney awarded five individuals with the President's Medal for Distinguished Service—NCARB's highest honor. From left: Denis A. Henmi, FAIA, NCARB; Gordon E. Mills, FAIA, NCARB; Jenny Wilkinson; James W. O'Brien, FAIA, NCARB; and Blakely C. Dunn, NCARB, AIA. Learn more about the 2015 medalists.
You can see more photos from the 2015 Annual Business Meeting on our Facebook page!