Architect, professor, design director—these are a few of the many roles Wanda Dalla Costa, AIA, FRAIC, LEED AP, plays on a given day. As the first woman First Nations architect in Canada and one of less than a hundred Indigenous architects in the United States, Dalla Costa has nearly 20 years of experience working with Indigenous communities. From teaching college courses on Indigenous architecture to founding and directing a community-focused design collaborative that works with tribal communities, Dalla Costa has channeled her knowledge into a career serving the next generation of architects.  
How would you describe your journey to becoming a licensed architect?  
First, construction was part of my upbringing; my father renovated many parts of our home growing up. Second, while completing my undergraduate degree, I overheard two girls planning a backpacking trip to Australia. I was inspired, and that led me to backpack for 7 years and visit over 40 countries. During this trip, I was fascinated by how many global cultures continue to maintain a deep connection with their ancestral lifeways and building traditions.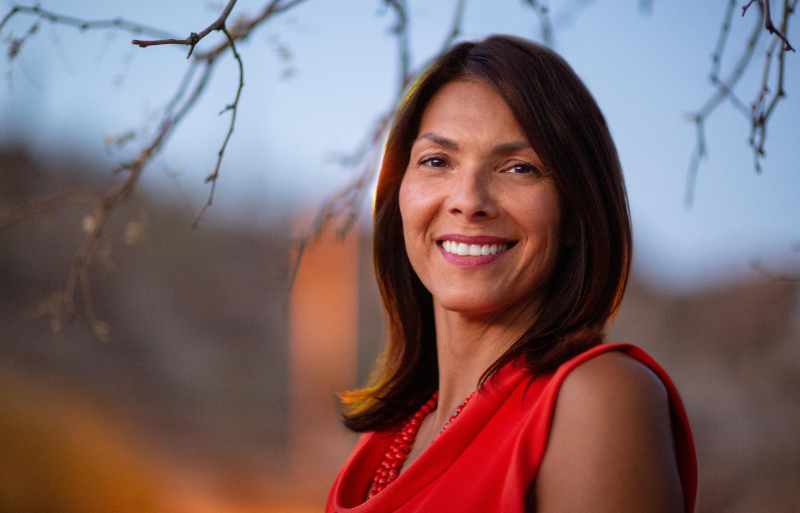 What does it mean to you to be the first woman First Nations architect in Canada? 
I teach courses in Indigenous architecture, I run a research center devoted to Indigenous design, and I employ/train young designers in my practice. This is because I have a responsibility to the next generation. My goal is to use this platform to build opportunities for growth in the field. At Arizona State University where I teach, I have created two "fast track" pathways to leadership (teaching and practice). The teaching pathway supports Indigenous students interested in teaching architecture by creating opportunities for graduates to shadow a course then eventually teach a full course. The practice pathway aims to "fast track" Indigenous designers into leadership positions in the field, which we do through mentorship at our firm.
What inspired you to start Tawaw Architecture Collective? What has been the most fulfilling aspect of your work with Tawaw? 
After spending 10 years in the corporate world and gaining valuable experience working for large established firms, I felt it was time to focus entirely on Indigenous architecture. The most fulfilling aspect is being part of conversations on reconnecting ancestral ways of doing, being, and knowing in service of our interconnected world. The conversations are contagious. We have heard from groups in South America, India, and the Middle East who are also re-establishing ancestral ways.   
How does the emphasis on sustainability and respect for nature in Indigenous cultures influence your work and your education style? 
As Indigenous people, there is a concept called ethical relationality, which recognizes the connections between all living beings (nature, animals, humans, mountains, etc.). The premise is that the health of one component impacts the health of every other component. This belief inspires new values in the work and the classroom, including values of reciprocity, humility, and respect. The notion of a holistic and interconnected worldview, which is more about a way of life than a belief, is practiced by many cultures worldwide.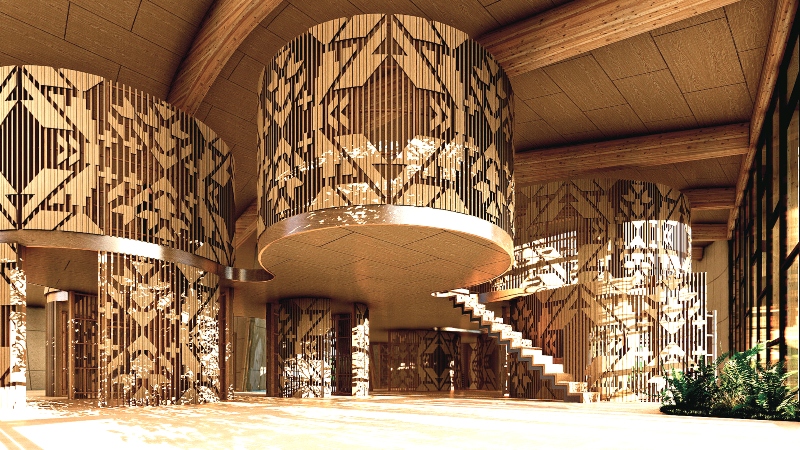 What do you wish more people understood about architecture? 
I have been studying cultural sustainability theory in architecture, which illuminates why we should invite cultural narratives in architecture. Within that theory, our design-research team finds many "north stars" that impact our work, including the focus on cultural meaning (ideological, social, symbolic, behavioral), the importance of behavior settings to human development, and even the recognition of power structures in architecture.  
What is one piece of advice you would give to anyone starting out in the field? 
Listen to your intuition. If you think that a process or product could be reimagined in this field, follow your instinct. The field needs disruption to grow and to be more responsive to our changing global needs. All voices and narratives should be included in the future of architecture.   
---
Follow Wanda Dalla Costa and the work of Tawaw Architecture Collective on Instagram.