On August 8-10, 2019, 13 professional practice professors gathered at the University of Hartford in West Hartford, Connecticut, to take part in NCARB's second annual Scholars in Professional Practice training event. The training is designed to engage professional practice professors with the licensure process and ultimately enhance the way these classes prepare students for real-world practice.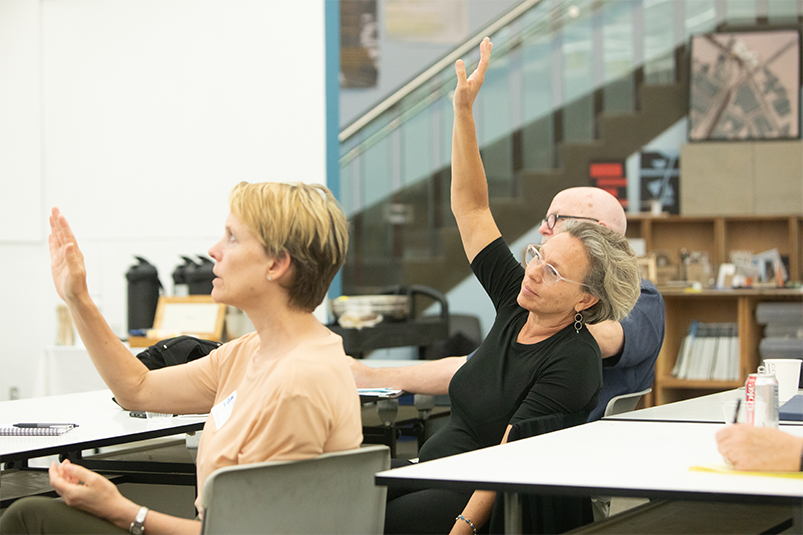 During the three-day event, attendees got the chance to share best practices, receive training on curriculum development, and enhance the delivery of professional practice courses.
Through a mix of presentations and interactive sessions led by subject matter experts, attendees explored topics related to teaching professional practice, including hiring practices and firm needs, teaching methods and student engagement, ethical decision making, and negotiation skills.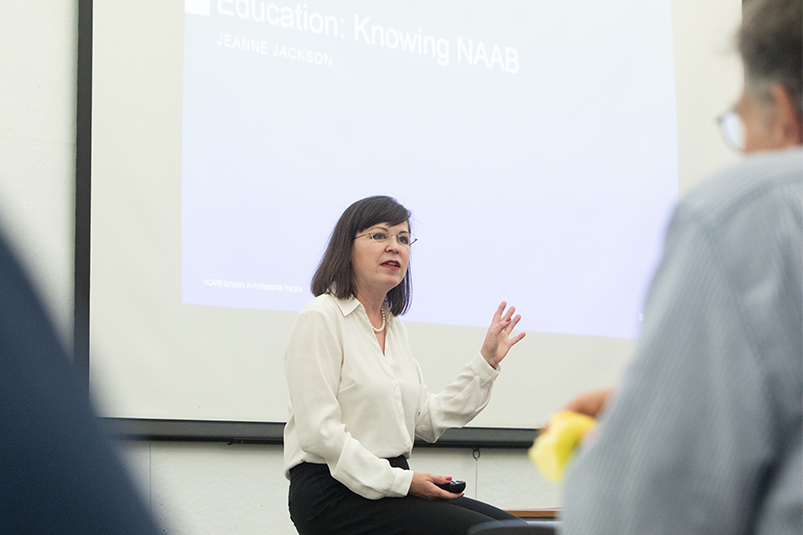 NCARB Vice President of Experience + Education Harry M. Falconer, Jr., FAIA, NCARB, Hon. FCARM (pictured below), highlighted NCARB's role in the licensure process, and Vice President of Examination Jared N. Zurn, AIA, NCARB, CAE, spoke about the Architect Registration Examination® (ARE®).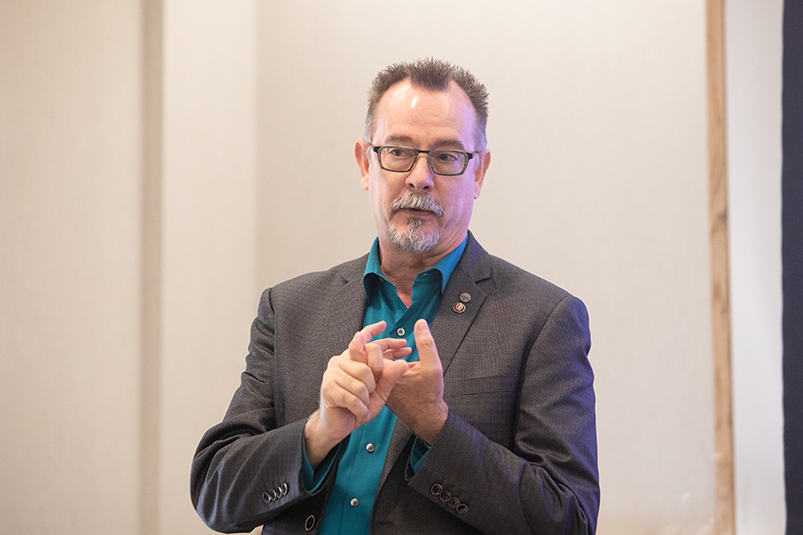 On the last day of the event, our scholars received a plaque in recognition of their participation and commitment to enhancing the future of academia and practice.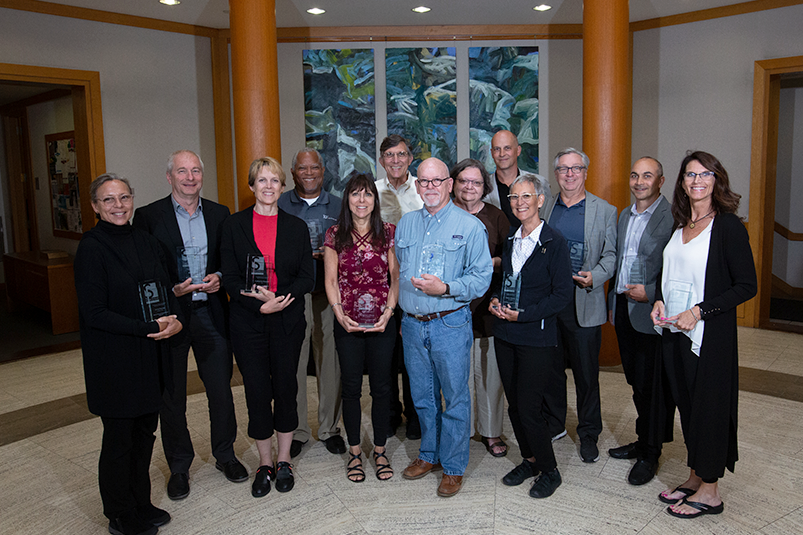 2019 NCARB Scholars
Jonathan Boelkins, AIA, NCARB (University of Arkansas)
Kimberly Burke (University of Cincinnati)
Robert L. Easter, AIA, NOMAC (Hampton University)
Anna Georas, Ph.D. (University of Puerto Rico)
Donald Hunsicker, AIA, NCARB, DBIA (Boston Architectural College)
Adriana Luftman, AIA, LEED BD+C (Morgan State University)
Kenneth S. MacKay, AIA (University of Buffalo)
David R. Messersmith, FAIA (University of Texas at Arlington)
Barbara Smith Mishara, AIA (New York City College of Technology CUNY)
Richard E. Mohler, AIA, NCARB (University of Washington)
Wendy Ornelas, FAIA (Kansas State University)
Catherine Roussel, AIA (Woodbury University)
Kevin J. Singh, AIA, LEED AP BD+C, NCARB (Louisiana Tech University)