As Pride Month comes to an end, we want to dedicate space on our platform to celebrate and amplify the voices and work of LGBTQI+ architecture professionals. Through submissions from architects (and candidates) nationwide, we've been able to compile their stories, experiences, and perspectives to share with the entire architecture community, plus resources for LGBTQI+ architecture professionals and allies.
While the LGBTQI+ community has had major milestones in the past 50+ years, there is still work to be ­­­done, such as factoring in the role intersectionality plays, to effectively foster and support an equitable and diverse profession and society.
Sarah Woynicz-Sianozecki, AIA, NCARB, WELL AP, LEED Green Associate (she/her/hers)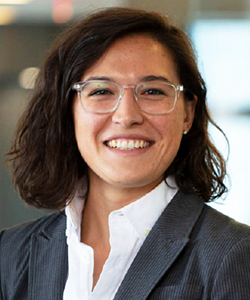 "Thinking back, some of my most foundational years were filled with messages of doubt in my capabilities—almost solely on the basis of my sexual orientation. I spent years afraid, ashamed, hiding, allowing my voice to be stifled by the words and actions of others. Some of my first experiences in not just acceptance, but inclusion, were in creative communities where design, architecture, diversity, and inclusion flourished. I began to find my space and my voice. I feel incredibly fortunate to live and work in an environment where there is constant and intentional work to promote justice, equity, diversity, and inclusion internally and within our built work. I am out and proud, and that is celebrated. Every day I am learning something new. Through my experiences and sharing stories, I hope that I can continue serving and mentoring. I hope to continue to listen and create spaces to celebrate the experiences and stories, amplifying the voices of others.
If I had one piece of advice to give to my younger self (or to someone in the LGBTQI+ community who also works within the AEC industry), it would be: 'Your voice and your experiences are powerful. They are more powerful than the words of others who might try to tear you down. Our teams are stronger and better when diversity and inclusion are celebrated and supported. You have the ability as a designer to listen, learn, and shape our communities and built environments for the better.'"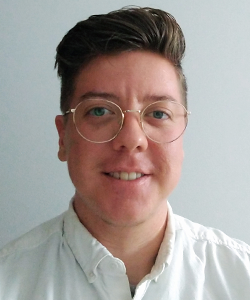 "As a white cis[gender]-passing trans man, I acknowledge my outward appearance adds to the issues of our white male dominated field of architecture and design. Thanks to my transition, I have a unique privilege of experiencing my architectural education and employment both as a woman, and as a man. Needless to say, my experiences as a woman in the workforce differ drastically to my experiences as a man. While there are many points I could make, I'd like to focus on communication. In any given conversation or discussion, when a woman is speaking, there is a high probability that she will be interrupted by a male voice. This can derail thoughts and stunt ideation. I acknowledge it is easy for me to forget the newfound power of my male voice. It is easy to insert myself into a conversation without thinking. I ask that we all make a conscious effort to stop and actively listen when anyone speaks, especially when that voice is from a marginalized group.
Our profession needs more voices of color. More voices of trans experience. More allies willing to stop, listen, and lift up other voices. As architects and designers, we are makers of space, so let's actively make space for minorities."
Yiselle Santos Rivera, AIA, NOMA, LSSYB, LEED AP BD+C, WELL AP (she/her/hers/ella/la)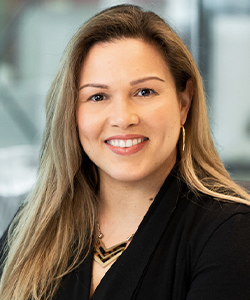 "There was a time I felt uncomfortable bringing my whole self to the table. I worried about other's perception of me. I worried my words would be invalidated by judgements based on my sexual orientation, and most certainly feared that laws that did not protect me would leave me unemployed. But I was fortunate to start the profession with a mentor like Andy Rollman—a gay and proud ally and advocate—who chose to be open and visible to me and the rest of the world. Andy's courage and perseverance to speak up in Congress and celebrate his authentic self was inspiring. He did not check himself at the door when arriving at the office. Instead, he used his voice to lift the entire LGBTQI+ community up. His ability to choose and live authentically helped me, a proud Latina lesbian, find my voice and choose visibility. Now, I bring my whole self to the table and amplify my voice for those still trying to find their own. We are all valid and all our stories are worth being told."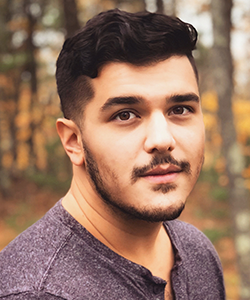 "Architecture and design has increasingly become a fairly welcoming profession for the LGBTQ+ community, but as we all experience this very moment of increased awareness toward the injustices in our society, it's crucial for our community to step up by using our places of relative privilege to make room at the table for other marginalized communities with whom we share a history of fighting for equality, especially people of color.  During this Pride in particular, when we have seen parades replaced with protests, we have been poignantly reminded that our longstanding fight for equality means fighting for equity, and that too often members of the LGBTQ+ community, especially Black trans women, remain discriminated against. 
In addition to creating more diverse communities within our offices—which should always include seeking out opportunities to provide mentorship to LBGTQ+ students and young designers—we also need to center and refocus our work in designing for equity, ensuring that as often as possible, our projects seek to address and overcome racism, bigotry, and discrimination by prioritizing equity, sustainability, and accessibility in the design process, the completed project, and its impact."
---
Resources
Print
Online
---
Have a favorite LGBTQ+ resource we haven't mentioned? Let us know in the comments below.