We were recently able to catch up with Sarah Mathews, AIA, NCARB, LEED AP BD+C, and learn more about her experiences as a licensed architect. From leading workplace internship programs to encouraging sustainable practices in the AEC industry, Sarah shares her passions and challenges in the field.
What inspired you to pursue a career in architecture?
I've been inclined toward creativity, planning, and visualization since I was in high school. When faced with a choice between engineering and architecture, I ultimately picked architecture because of its potential to blend the technical with a creative and exploratory design process.
I strongly believe that caring about the end user is integral to the success of a project and love that we, as architects and designers, can deliver value to clients while shaping the experiences of those in the built environment. Ultimately, architects have the capability to bring about a positive impact, which is what inspires me.
In addition to working at Jacobs' architectural group, you also volunteer with Houston's ACE Mentor Program. What led you to get involved with youth mentorship—and why do you think it's important?
What really got me interested in the ACE Mentor program was its mission to create a platform for mentorship, where high-school students are connected with industry professionals with whom they can relate. I would have enjoyed the opportunity to participate in a program like this when I was in high school!
I believe that youth mentorship is very important and can influence the trajectory of a person's career. It's incredibly inspiring to see so many seasoned professionals volunteer their time through this program to mentor students who want to explore the architecture, engineering, and construction (AEC) industry and understand the types of roles that align with their interests.
Additionally, this year, I had the opportunity to lead the Jacobs' Houston Internship Program. Through this role, I helped shape the interns' overall experience at Jacobs, which also enabled me to hone my organizational and management skills.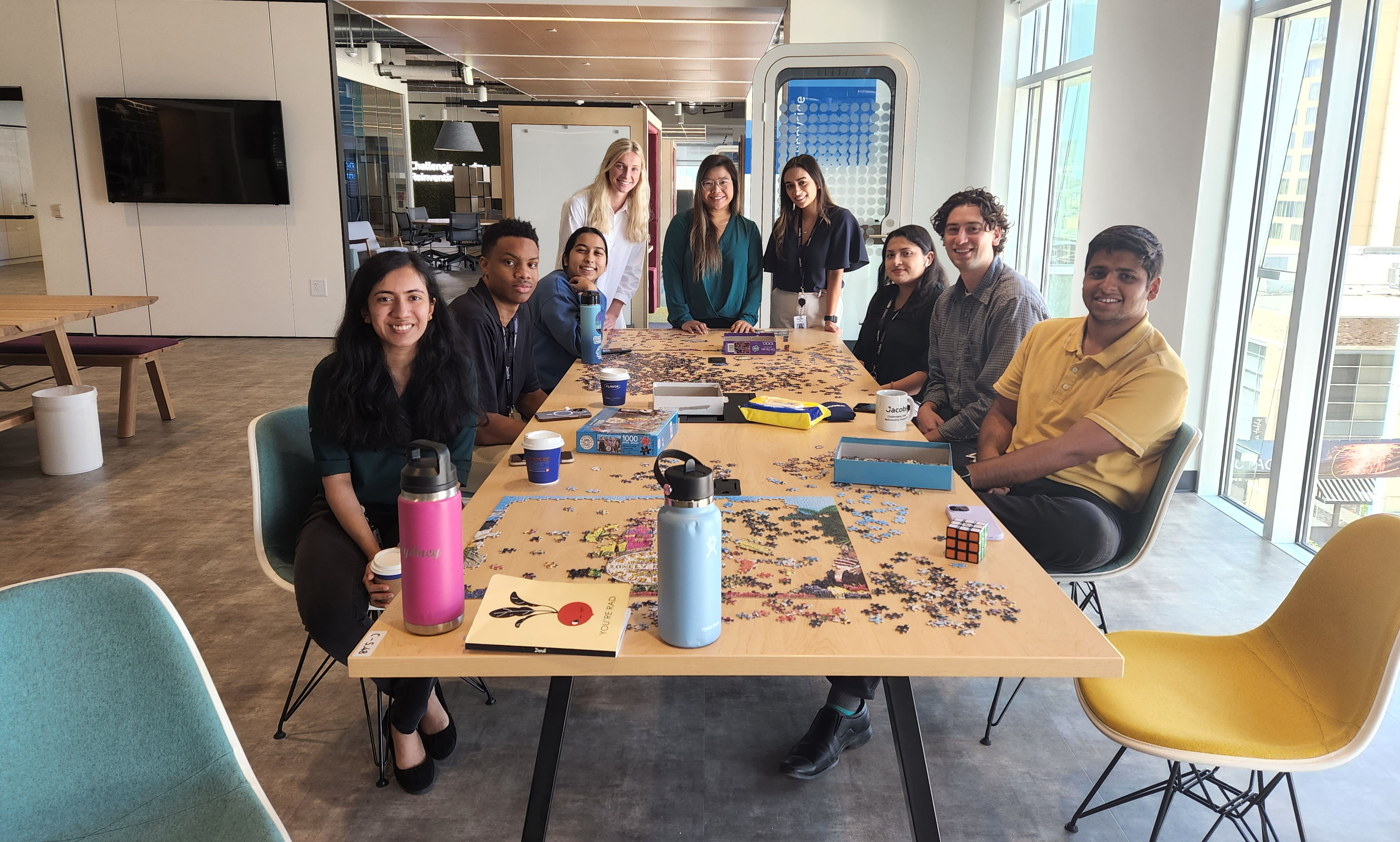 What was the biggest challenge you faced while working toward your architecture license, and how did you overcome it?
One of the biggest hurdles I faced was setting up a consistent routine while finding the right balance between work and study. Taking that first test really shifted my mindset and pushed me to keep going.
I had set a target of completing the Architect Registration Examination® (ARE®) within a few months, which challenged me to go outside my comfort zone. Finding the right material to make sure I understood all the topics being tested, as well as staying motivated, were other challenges I faced along the way.
As I navigated the licensure path, I often found myself looking for inspiration on NCARB's website and blog—sometimes in the form of a study strategy that was used by another candidate, and other times just for encouragement. Learning from others in the community about the challenges they faced and how they overcame them inspired me to keep going.
I love that the Architect Spotlight series brings forward so many diverse experiences, highlighting that each person's journey through this process is unique.
Overall, I believe a consistent step-by-step approach is what carried me through to successfully earn my license. I'm also very grateful to my mentors and team at Jacobs, all of whom took the time to encourage, guide, and support me as I navigated this process. Having a mentor at the beginning of your journey who understands your specific challenges can really make a difference.
Looking back, it's incredible to see how much this process has helped me grow, and I'm excited about the significance of this milestone in my architectural career!
What do you think is the most pressing issue for those in the AEC industry today?
I believe that climate response and sustainability in the AEC industry are becoming increasingly important globally. My interest in better understanding the specifics of the sustainability industry led me to pursue the LEED examinations early in my career. Many of the clients we work with at Jacobs have an impact on the environment and look to us to deliver solutions that are smart and environmentally sustainable, with a reduced carbon footprint and a focus on a net-zero strategy.
Personally, I strongly resonate with companies that are committed to the environment and shifting to a circular economy mindset. Since the built environment plays such a significant role in the generation of greenhouse gas emissions, we, as architects, can create a powerful effect by coming together to push the limits of what is possible in the realm of sustainability. This has the potential to positively impact millions across the world, especially since more than 60% of the global net worth is currently invested in real estate, according to a McKinsey report that was published last year.
What gets you excited to work in architecture each day?
I learn something new every day, and this is what gets me most excited about going to work. No two projects are the same. I love the process of understanding each client's unique needs and challenges, defining the problem, and working with the team to design and provide the best possible solution!
I really enjoy working with the teams at Jacobs, where every voice is valued and plays a role in achieving team objectives. I've had the opportunity to work on a variety of projects with multi-disciplinary teams across the world, which has really opened up new vistas for me and has helped shape my outlook and perspective as I navigate my career path.
What advice do you have for emerging professionals in the field?
One of the best pieces of advice I've received is to ask as many questions as needed to fully understand something. Earlier in my career, I was afraid of making mistakes. I quickly learned that failure is a natural part of the process, and it is what we take away and how we respond to it that really makes a difference. An attitude of continuous learning and improvement is what matters.
Also, don't be afraid to speak up and try new things. I've had opportunities to explore different parts of the business that I am interested in, just by taking initiative and asking to be a part of the conversation.