Get to Know the Members of NCARB's Re-Think Tank
In March, 12 recently licensed architects from around the country met in Washington, DC, for NCARB's inaugural Re-Think Tank. Over the course of two days, the group brainstormed improvements to NCARB's services, identified challenges throughout the licensure process, explored modern definitions of welfare and well-being, and more. While each member brought diverse experiences and insights to the table, there's one thing everyone could agree on: the value of licensure.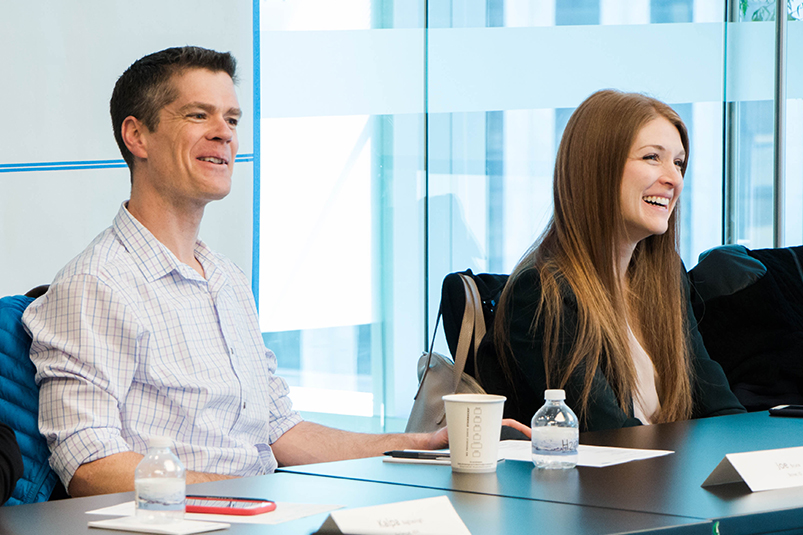 To kick off the meeting, members were asked to identify how their day-to-day responsibilities changed after earning a license.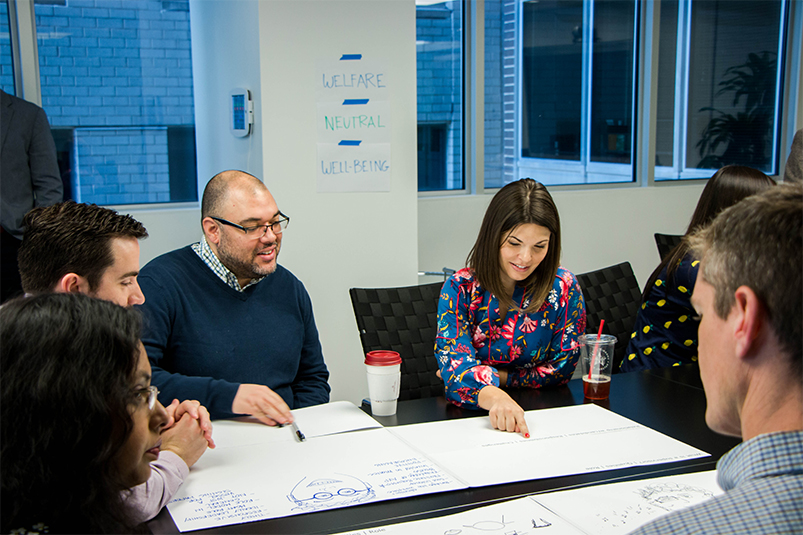 The architects broke into small groups to brainstorm new resources for Architectural Experience Program® (AXP™) supervisors and mentors.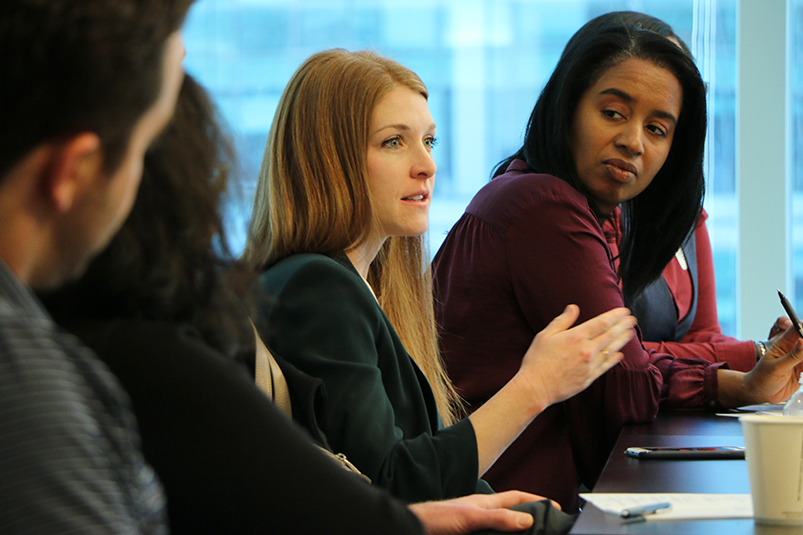 Allison Conley shares her experiences studying for the Architect Registration Examination® (ARE®), and provides suggestions for how NCARB can continue to improve the exam.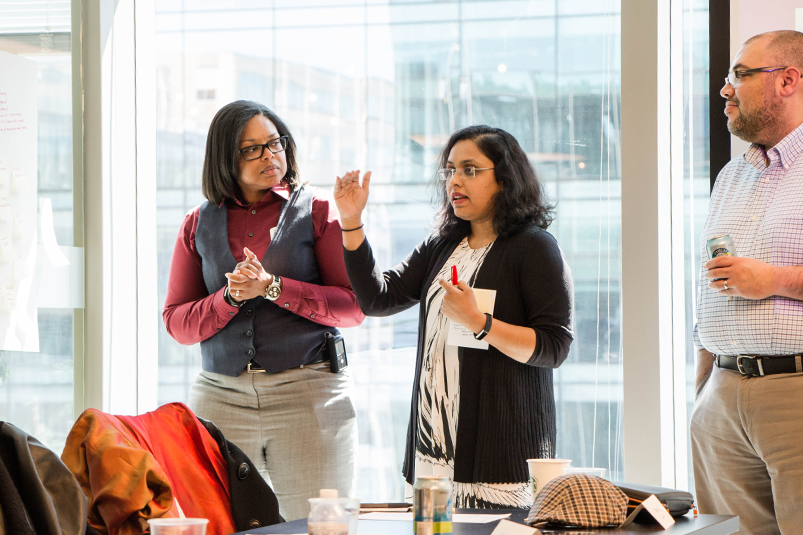 (From left) Whawn Allen, Kalpa Baghasingh, and Andrew Shelby discuss how architects protect the public's well-being.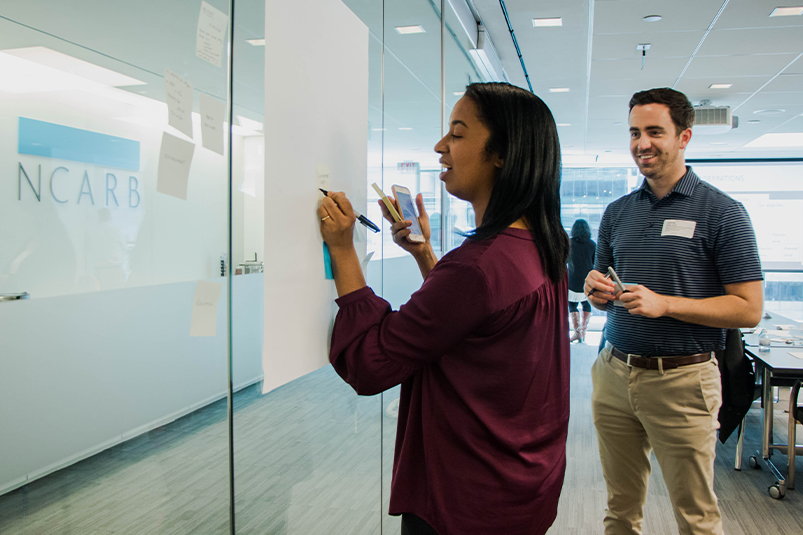 Anta Henriques de Miranda and Scott Dailey jot down potential improvements to NCARB's programs and services.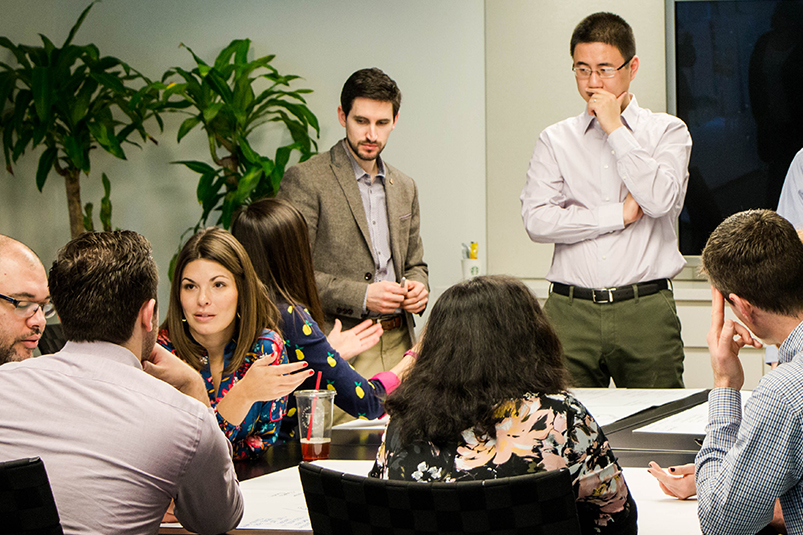 The Re-Think Tank will continue their conversation over the next several months through a series of webinars and conference calls. The group will also recommend potential charges for NCARB's Education, Experience, and Examination committees.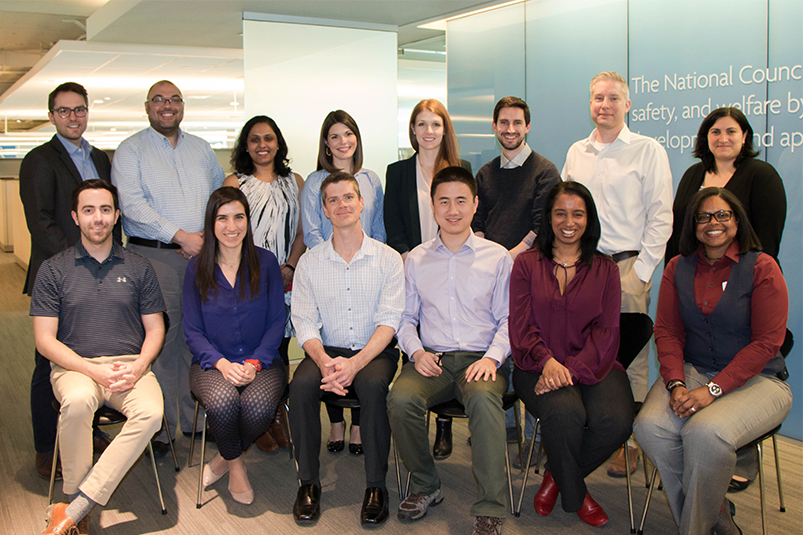 2018 Re-Think Tank Members:
Whawn Allen, AIA, NCARB, CCM, NOMA (New Orleans, LA)
Kalpa Baghasingh, AIA, NCARB, LEED AP (Bellevue, WA)
Joe Bruce, AIA (Boise, ID)
Allison Conley, AIA, NCARB (Chicago, IL)
Scott Dailey, AIA, NCARB (Houston, TX)
Anta Henriques de Miranda, RA (Washington, DC)
Thom Krejci, AIA, NCARB, LEED AP BD+C (Cleveland, OH)
Michelle Mantegna, AIA, NCARB, EDAC (Phoenix, AZ)
Cristianne Peschard, AIA, NCARB (Boston, MA)
Andrew Shelby, AIA, NCARB (Omaha, NE)
Damon Sidel, AIA (Somerville, MA)
Yanwen Xiao, AIA (Pittsburg, PA)