Here's What You Missed at the 2019 Licensing Advisors Summit
Join the Architect Licensing Advisors Community for access to exclusive training, resources, and more!
On August 1-3, 2019, over 230 licensing advisors gathered in Minneapolis, Minnesota, for an exclusive training conference designed to help these dedicated volunteers guide individuals on the path to licensure and beyond.
Licensing advisors include students, professors, and architects from across the country, who share information about the process of becoming an architect with their local community.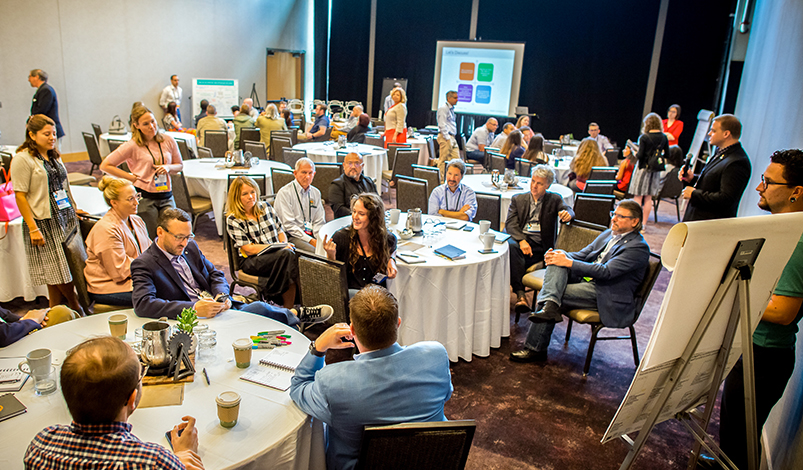 Similar to supervisors and mentors, licensing advisors share first-hand knowledge and insight with candidates as they progress along the path to becoming an architect. Most NAAB-accredited architecture programs and American Institute of Architect (AIA) state chapters—as well as some firms—have a licensing advisor. Learn more about licensing advisors.
Support the Next Generation of Architects
Every other year, NCARB and the AIA host a Licensing Advisors Summit to provide hands-on training featuring the latest program updates and information. Between summits, advisors are invited to build community at local retreats and participate in an online community with tools, resources, and expert advice.
At this year's three-day summit, advisors heard from keynote speakers Randy Deutsch and Renée Cheng on the future of the profession and ways licensing advisors can support equity and inclusion. Attendees also participated in workshops about NCARB programs, ethics, best practices, outreach, and more.
To learn more about the resources available to licensing advisors or to become an advisor, contact us at advisors@ncarb.org. You can see photos from the Licensing Advisors Summit on our Facebook page.