How My Mentors Helped Me Become the Architect I Am Today
The opinions expressed in this commentary are solely those of the author and do not necessarily reflect those of the National Council of Architectural Registration Boards (NCARB).
Many architects attribute their success to having strong mentors—and I am no different. Since joining //3877, a DC-based architecture and interior design firm, in 2013, I have dedicated the last six years to expanding //3877's portfolio, while aiding in the development and design of modern architecture projects across the hospitality sector.
Finding My Mentors
My story starts as a high school student touring my future school, The Catholic University of America's School of Architecture, where I had the pleasure of meeting the assistant dean of undergraduate students, David Shove-Brown. I didn't know at the time, but I had just met my future employer.
During my third year of school, I reached out to Shove-Brown directly to see if he would agree to become my professor for an independent study where I would create a project to submit to the Walt Disney Imagineering Imaginations Design Competition. Luckily he agreed, and our final submission was selected as a semifinalist by the jury. This is where my true mentorship began.
As my senior year came to a close, I met my other mentor, David Tracz, Shove-Brown's best friend and now business partner. There I was clambering through my last semester of studio, not yet employed, and in came both Daves to my rescue.
An Experience That Keeps on Giving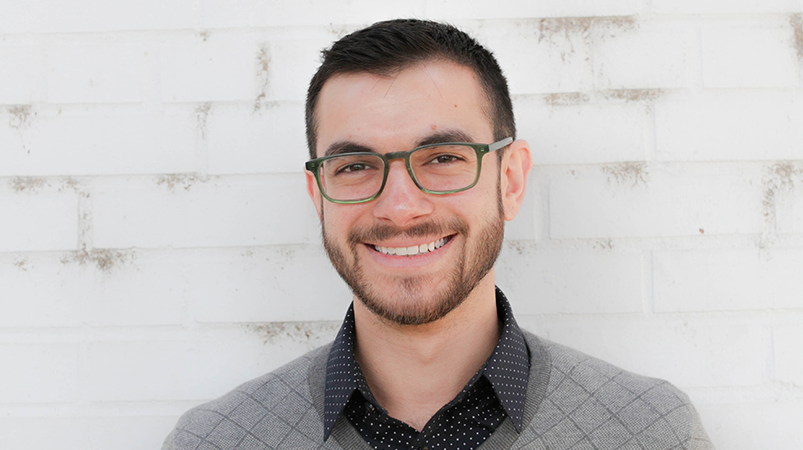 It is hard to explain how much I love where I work, so let me put things into perspective. Just a few weeks into my summer internship, I was no longer completing basic administration tasks. Instead, I was taking on entire projects, churning through drawings, and learning everything I could from my mentors. While it was abundantly clear that there was something special about this company, I had something else on my mind—attending graduate school. In the end, I decided to not accept any of my scholarships from USC, UCLA, or Georgia Tech and opted to stay in the DC-area to head back to Catholic University—where Shove-Brown was still teaching—and pursue a master's degree in architecture and regional planning.
I continued to work throughout graduate school, with //3877's office of four growing and moving into new spaces. Because our group was small, I was directly exposed to every angle of architecture and the Architectural Experience Program's® (AXP™) areas. From scoring new projects, to working with past clients on many occasions—I saw it all. These opportunities are all thanks to the Shove-Brown and Tracz. They put all of their faith in me, and I felt both challenged and rewarded from producing quality work for our team. Even with all of the stresses that came with running a young, growing company, the two always found the time—and still do—to answer my never-ending stream of questions.
Some may say that being mentored is to be taken under a person's wing, but my experience was a bit different. I was pushed out of the nest, and as a result, began falling with style. I've gained even more confidence, become a better leader, and have learned so much about the field of architecture due to my mentoring experience. As a design professional, I am constantly learning more, and I am lucky to be a part of a team where everyone can offer new ideas and a fresh perspective.
Mentorship and Licensure
It's been a wild ride to my license—one that was not possible alone. While in school, I primarily explored my creativity and expressed my views. However, it was my mentors who showed me what I could become and the hard work it would take to get there. They have bent over backward for their company, and being a witness from the start makes me appreciate everything they are and have been able to give me.
//3877 is more than a company to our team. The office is incredible, and I feel great pride for my company, and as a result, my career. Shove-Brown and Tracz allow each of us to find our way to the solution, putting yourself in control and instilling confidence to get the job done—including licensure.
Now that I'm licensed, I look forward to learning even more and expanding my skillset. Prior to licensure, everything was focused on studying for the Architect Registration Examination® (ARE®). Now I have the bandwidth to explore my interests further and develop the related skills. Remember that company of four I started working for? Just a short six years later, we have 20-plus employees, including many future architects, and I cannot wait to guide them through the licensure process as best I can—the same ways I was.
John Abowd, AIA, NCARB, is a recently licensed architect at the DC-based firm //3877.