Photos: 2015 Intern Think Tank
In early October, 12 aspiring architects from across the country gathered in Washington, DC, for our fourth annual Intern Think Tank (ITT). Over the course of two days, the group brainstormed improvements to NCARB's programs, ways to enhance the NCARB Certificate, and new communications tools.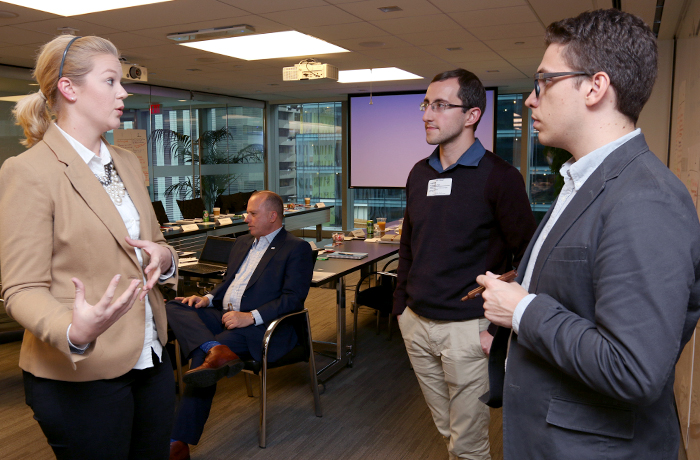 NCARB CEO Michael Armstrong encouraged members to have an honest conversation about how the organization can help aspiring architects pursue their goals. "I think it's important to volunteer and get involved," said Matthew Potts, Assoc. AIA (far right). "People my age have a lot of time left in this profession, and there's a lot we can do to shape it going forward."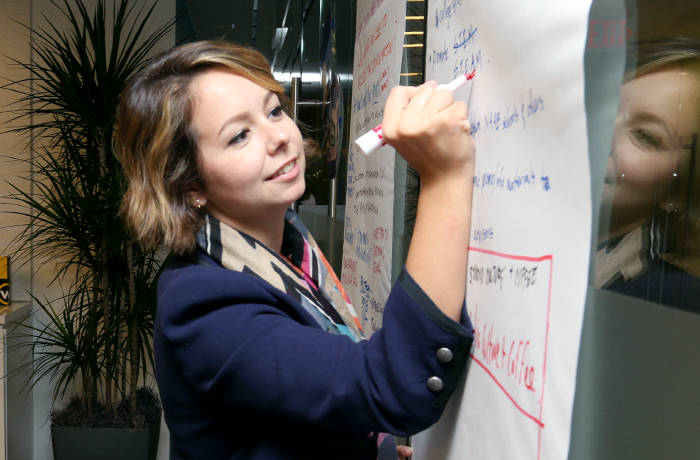 Several members wished they learned about the Intern Development Program (IDP) sooner. Gabriela Baierle-Atwood, who's already completed the IDP, captures innovative ways to reach high school and college students interested in architecture.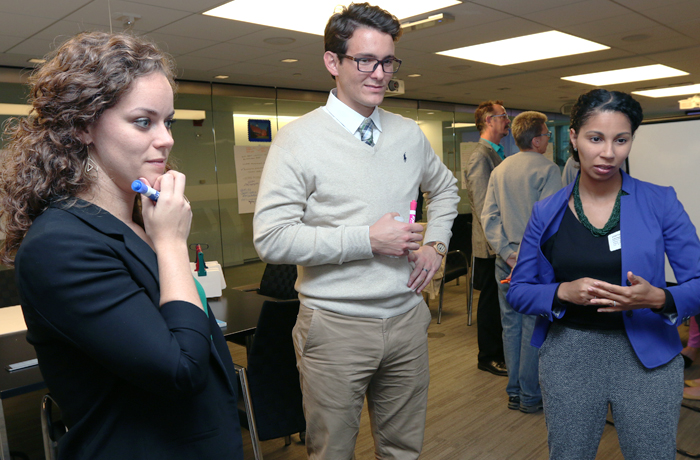 (From left) Mary Melissa Yohn (who became licensed in July), Yuri Ramos, and Dara Eskridge, Assoc. AIA, LEED AP, brainstormed new tools to help aspiring architects prepare for the Architect Registration Examination® (ARE®).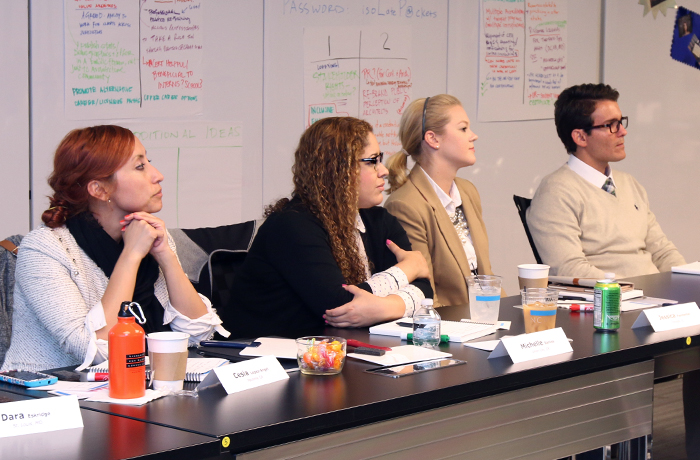 (From left) Cesia Lopez-Angel, Michelle Santos, Jessica Parmenter, and Yuri Ramos consider innovative ways to measure the knowledge and skills of an aspiring architect.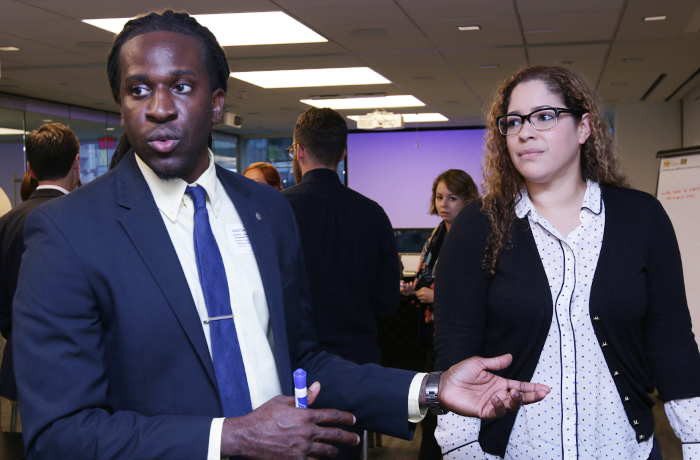 (From left) Jason Derby, Assoc. AIA, and Michelle Santos. "I want to be an architect because [becoming licensed] symbolizes a milestone in my professional career," Santos said. "As a community, we need to hold ourselves to a very high standard."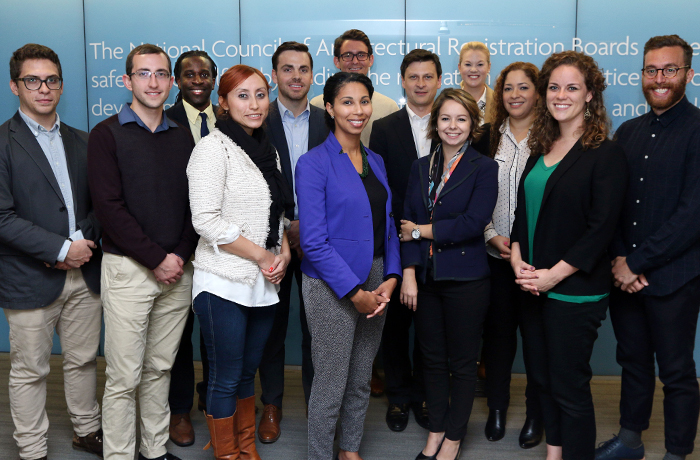 The ITT will continue this conversation over the next several months through a series of webinars and conference calls. 
2015 Intern Think Tank Members: 
Chair: Shannon French, AIA, NCARB (New Orleans, LA) 
Gabriela Baierle-Atwood (Fargo, ND) 
Joshua Barnett, Assoc. AIA (Hoboken, NJ) 
Jason Derby, Assoc. AIA (Houston, TX) 
Dara Eskridge, Assoc. AIA, LEED AP (St. Louis, MO) 
Cesia Lopez-Angel (Pacoima, CA) 
Jessica Parmenter (Chicago, IL) 
Matthew Potts, Assoc. AIA (Brooklyn, NY) 
Yuri Ramos (Pace, FL) 
Dan Russoniello, Assoc. AIA (Arlingotn, MA) 
Michelle Santos (Union City, CA) 
Mary Melissa Yohn (Nashville, TN) 
Matthew Zuckerman (New Haven, CT) 
NCARB Director, Experience + Education Harry M. Falconer, Jr., AIA, NCARB 
NCARB Assistant Director, Experience + Education Martin Smith, AIA, NCARB, LEED Green Associate