Photos: 2017 Annual Business Meeting
Last week, members of state licensing boards and leaders of the architecture profession gathered in Boston for NCARB's 2017 Annual Business Meeting. Throughout the three-day conference, delegates discussed recent changes to NCARB programs, set the tone for NCARB's upcoming initiatives, elected new officers, and explored the role of reasonable regulation in the current legislative landscape. Here are the highlights: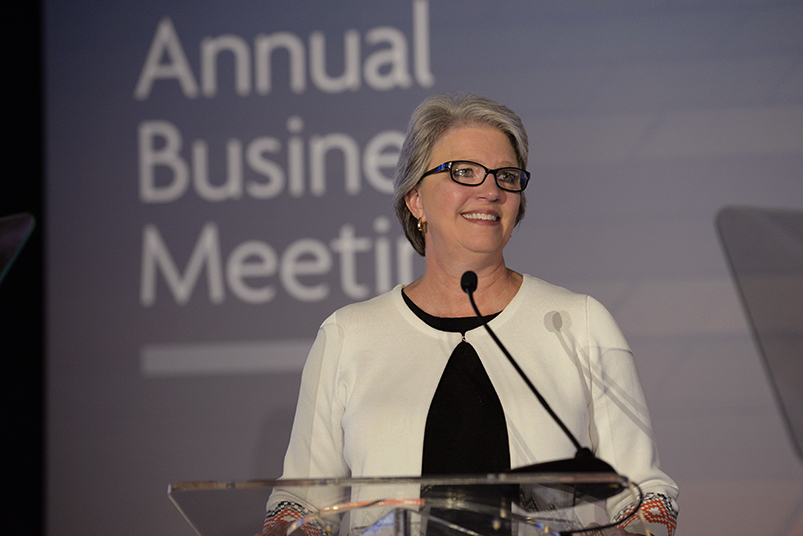 FY17 NCARB President Kristine A. Harding, NCARB, AIA, challenged attendees to continue pursuing new, inclusive options within the path to licensure and engaging with students and licensure candidates. "Some of the most rewarding experiences of the year came from talking with and about the next generation of architects," Harding commented. Learn more about NCARB's engagement with the architecture community.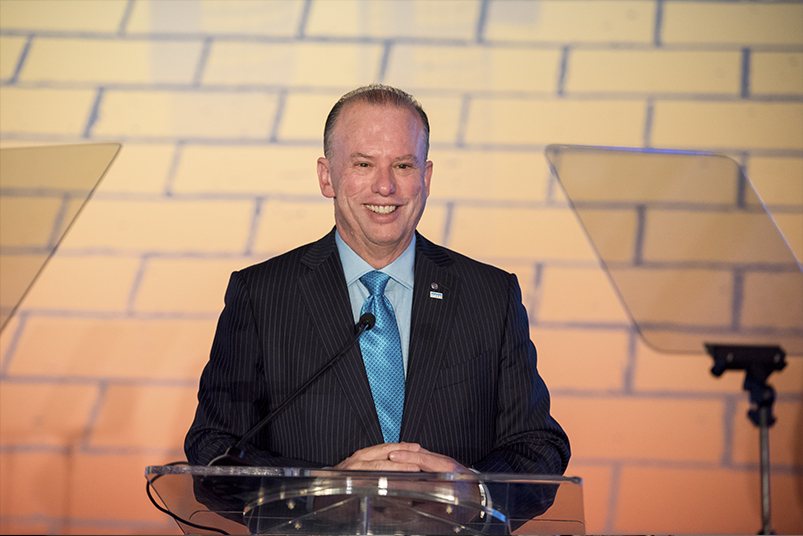 CEO Michael Armstrong shared findings from the 2017 edition of NCARB by the Numbers, NCARB's annual publication of licensing data and the profession. This year's edition reveals that the average time to licensure is now down to 12.5 years, nearly 10 months sooner than in 2015. "This is a tangible example of how NCARB's programs impact the profession and how we've been able to improve the process for our licensure candidates." Explore how NCARB is supporting the architecture profession.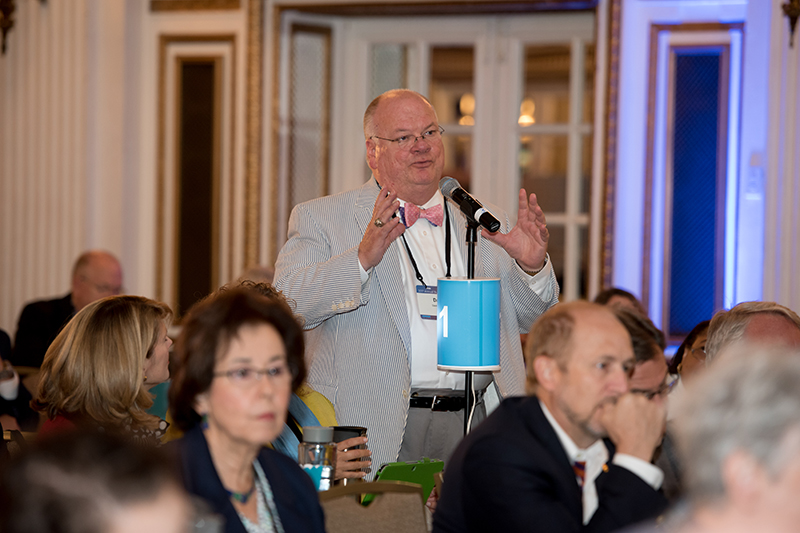 Attendees heard from keynote speakers Malcolm K. Sparrow and David C. King, professors at Harvard's Kennedy School of Government, explored the importance of reasonable regulation—including techniques for building relationships with elected officials in an era when professional licensure is being questioned. Members also had the opportunity to attend a workshop (pictured here) with professors Sparrow and King to further this discussion.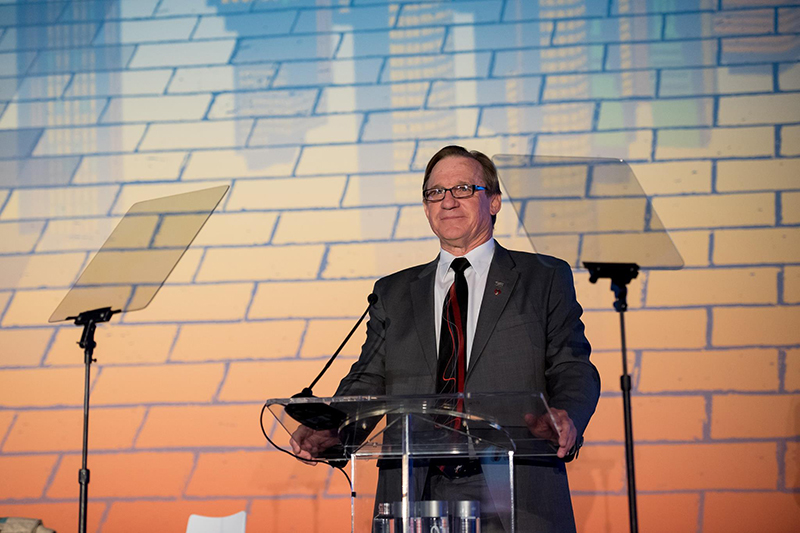 FY18 President Gregory L. Erny, FAIA, NCARB, announced that NCARB will focus on enhancing the relationship between practicing architects and individuals aspiring toward licensure. "This coming year, I'm issuing new charges to determine what would encourage greater and more meaningful engagement between supervisors and their licensure candidates," said Erny. In addition, the FY18 president will establish a Futures Task Force to explore upcoming challenges and opportunities facing the profession. Learn more about NCARB's goals for FY18.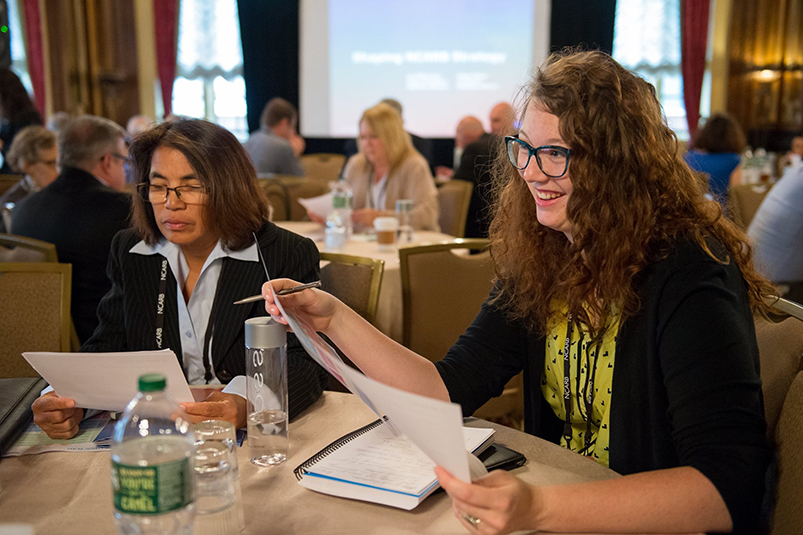 Delegates had the chance to attend workshops on the future of licensure, investigation best practices, the benefits of attending a program accredited by the National Architectural Accrediting Board (NAAB), and more.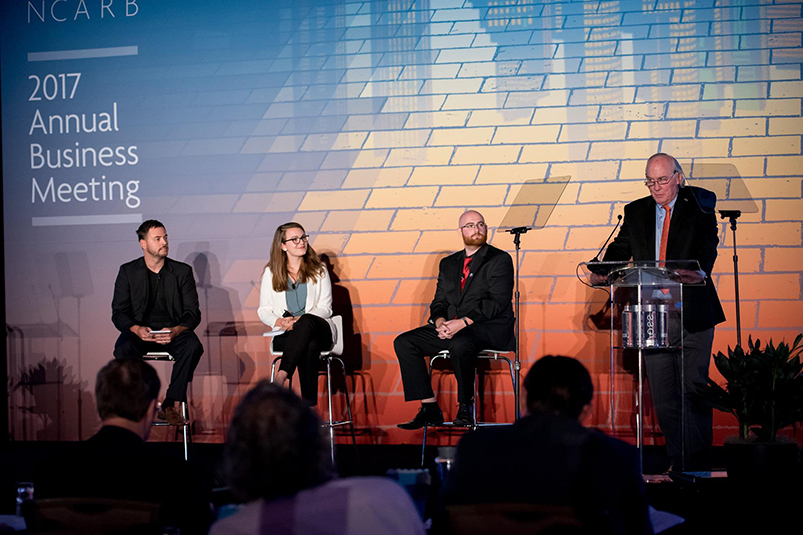 Attendees heard from members of NCARB's 2016 Think Tank, who presented on training tools that could be used to help strengthen mentorship between supervisors and candidates. "Stronger relationships [between candidates and supervisors] build better professionals," said Think Tank member Zachary Stoltenberg. "Better professionals are more equipped to serve and protect the health, safety, and welfare of the public."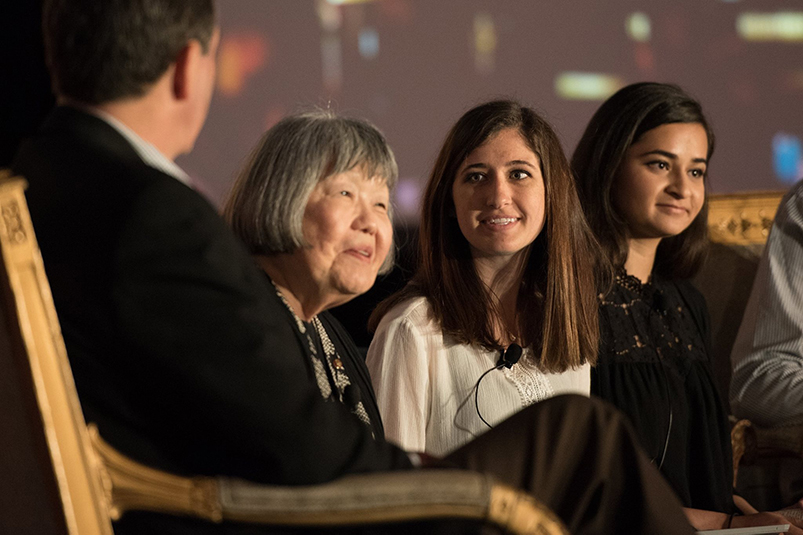 The American Institute of Architecture Students (AIAS) also provided an update on NCARB's partnership with the Freedom by Design™ program, which gives architecture students the opportunity to gain real-world experience while improving the accessibility of their communities. "Through this partnership, students are learning more about the licensure process while connecting with NCARB's Member Boards," said AIAS Executive Director Nick Serfass, AIA, CAE. President Sarah Wahlgren, Assoc. AIA, agreed that "Freedom by Design is a real opportunity for collaboration. Everyone has something to gain from it." NCARB will continue sponsoring the program with grants and funding in 2017, as well as opportunities for mentorship with members of state licensing boards.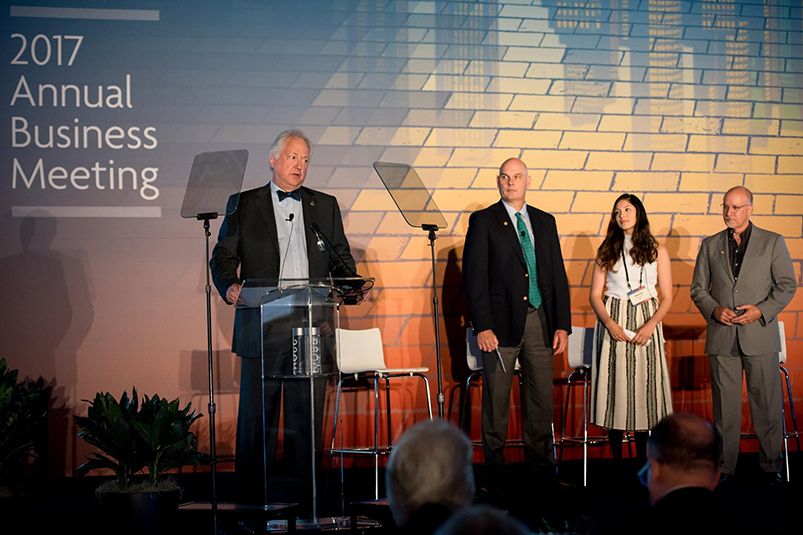 FY18 First Vice President/President-elect David L. Hoffman, FAIA, NCARB, led a panel on NCARB's Integrated Path to Architectural Licensure (IPAL) initiative, which enables students to pursue a license while in school. He also introduced five new programs that have been accepted into the initiative. Learn more about IPAL.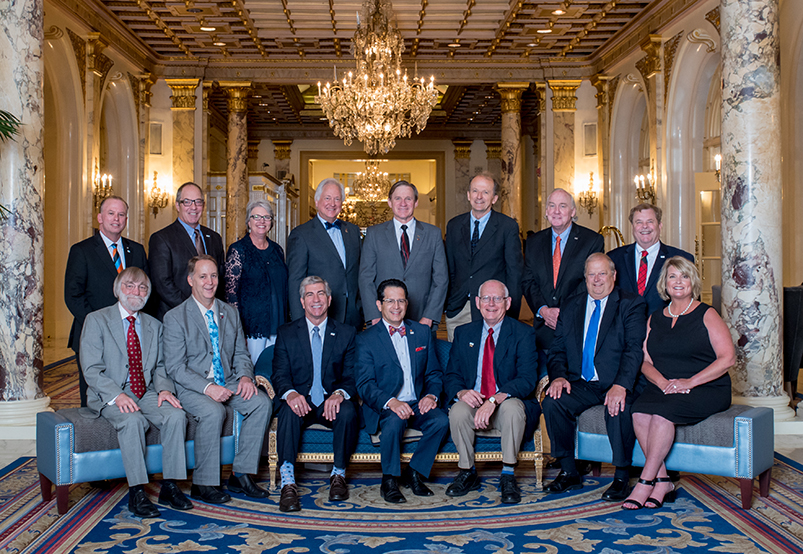 Newly elected officers of the FY18 NCARB Board of Directors were introduced by outgoing President Kristine Harding. Meet the FY18 Board of Directors.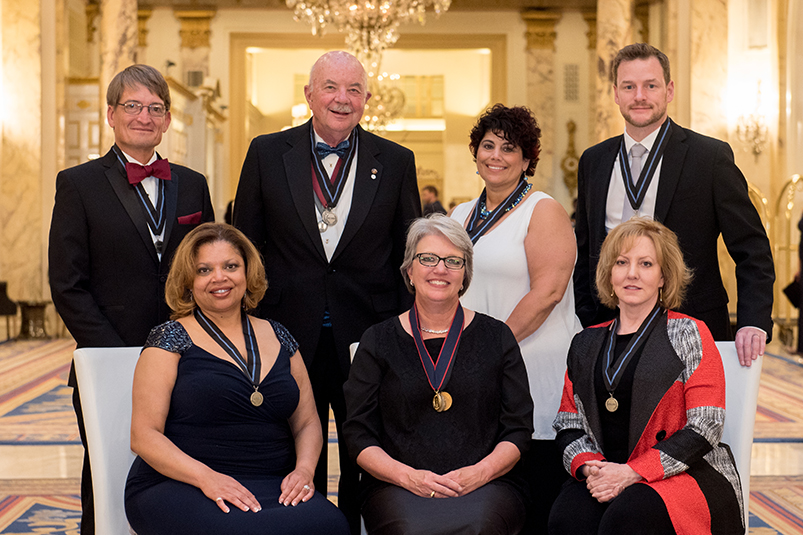 Saturday night, Past President Harding awarded six individuals with the President's Medal for Distinguished Service—NCARB's highest honor. Back row: Arne O. Jorgensen, AIA, LEED AP, NCARB; Daniel D. Bennett, FAIA, NCARB; Cathe M. Evans; Andrew McIntyre. Front row: Roxanne Alston; FY17 President Harding; Cheryl Walker, FAIA, NCARB. Learn more about the 2017 medalists.