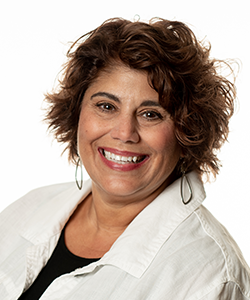 Los Angeles—Executive Director of the North Carolina Board of Architecture Cathe M. Evans, of Raleigh, North Carolina, was elected Member Board Executive director of the National Council of Architectural Registration Boards (NCARB) at its 2021 Annual Business Meeting. As a member of NCARB's Board of Directors, Evans will provide invaluable insight into the daily administration of an architectural licensing board.
Evans joined the North Carolina Board of Architecture in 1995 and was promoted to the board's executive director in 2001. In her role on the board, Evans is responsible for managing the architect licensure and license renewal processes in North Carolina, in addition to overseeing the board's finances and administrating its day-to-day operations.
In 2005, Evans began volunteering for NCARB as part of the Member Board Executives Committee and later led the group as chair in 2009. She has since offered her time and expertise to the Internship (now Experience), Internship Advisory, Integrated Path Evaluation, Policy Advisory, and Professional Conduct committees. She has also been a member of the Licensure, Sustainable Design, and Responsible Charge task forces; as well as the Long-Range Strategic Issue and Member Board Staff work groups. Evans also served as the Member Board Executive director representative on NCARB's Region 3 (Southern Conference) Executive Committee.
Through her efforts on NCARB's committees, Evans has helped improve the effectiveness of NCARB's services to its Member Boards and the profession as a whole. Evans was awarded the NCARB President's Medal for Distinguished Service in 2017 by then-President Kristine Annexstad Harding, FAIA, NCARB, in recognition of her service.
A dedicated volunteer, Evans has also donated her time to Read and Feed, an afterschool literary program, and the Triangle Radio Reading Service. She attended Manchester Community College and holds a degree in Liberal Arts.
---
About NCARB
The National Council of Architectural Registration Boards' membership is made up of the architectural licensing boards of the 50 states, the District of Columbia, Guam, the Northern Mariana Islands, Puerto Rico, and the U.S. Virgin Islands. NCARB, in collaboration with these boards, facilitates the licensure and credentialing of architects to protect the health, safety, and welfare of the public.
To achieve these goals, NCARB works with its Member Boards and volunteers to develop and facilitate standards for licensure, including the national examination and experience program. NCARB also recommends regulatory guidelines for licensing boards and helps architects expand their professional reach through the NCARB Certificate. Connect with NCARB on  Twitter,  Facebook, and  YouTube.