Washington, DC—Eight individuals have been awarded the National Council of Architectural Registration Board's (NCARB) highest honor, the President's Medal for Distinguished Service. The honorees were announced by 2019-2020 President Terry L. Allers, FAIA, NCARB, Hon. FCARM, at the organization's 2020 Annual Business Meeting. President Allers commended each of this year's recipients for their commitment to architectural regulation and NCARB's mission to protect the public's health, safety, and welfare.
2020 Recipients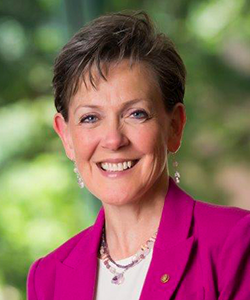 Helene Combs Dreiling, FAIA, of Massanutten, VA, was recognized for her outstanding leadership of both the National Architectural Accrediting Board (NAAB) and the American Institute of Architects (AIA). As interim executive director of the NAAB, Dreiling led the organization through a period of critical reflection and restructure. Her efforts transformed the NAAB and built lasting partnerships both within and outside the realm of architectural education. Her commitment to efficiency and professionalism facilitated a new dynamic with NCARB, its staff, and its volunteers. In addition, Dreiling was elected the 90th president of the AIA after over 18 years of service with the organization. During her tenure in 2014, she oversaw a repositioning of the organization with a focus on cultural transformation, while also promoting efforts to support students, emerging professionals, and young architects.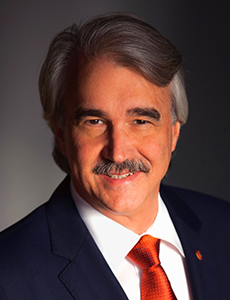 Kevin J. Flynn, FAIA, NCARB, of Saint Louis, MO, was recognized for his visionary leadership of the NAAB and his contributions to the world of architectural education. As president of the NAAB, Flynn guided the organization through a thoughtful evolution, leading to a stronger, more effective organization working in greater partnership with NCARB and our fellow collateral organizations. As chairman of the NAAB's 2019 Accreditation Review Forum, Flynn refreshed the process by which the conditions and procedures for accreditation are reviewed, encouraging greater collaboration and bringing together the boards of directors of all five architectural collaterals for the first time. In addition, Flynn served on the AIA National Board of Directors as the Central States Regional Director from 2010-2012 and is a member of the University of Kansas's School of Architecture Advisory Board.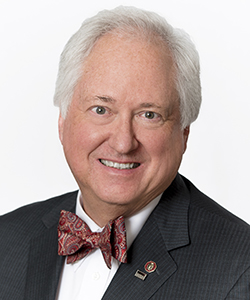 David L. Hoffman, FAIA, NCARB, Hon. FCARM, of Wichita, KS, was recognized for his over 15 years of service to the Council and the Kansas State Board of Technical Professions, serving in several leadership positions on the NCARB Board of Directors, Region 5, and NCARB committees. Hoffman served as president during NCARB's centennial year in 2019. As chair of the Centennial Advisory Committee, he guided the development of centennial-related initiatives and events, including the writing of the book The Resiliency of an Idea: NCARB Centennial that chronicled the organization's history. In addition, Hoffman oversaw efforts to refresh NCARB's strategic plan, which will set the direction for the organization's new and ongoing initiatives over the next several years, and prepared the Board of Directors for participation in the NAAB's 2019 Accreditation Review Forum process with the four architectural collateral organizations. Throughout his many years of service, Hoffman was a valuable member of several Architect Registration Examination (ARE) committees, the Experience Advisory, Broadly Experienced Architect, Regional Leadership, and Practice Analysis Steering committees, the Public Member Task Force, and served on several NAAB visiting teams. He has volunteered with AIA Kansas and AIA, serving as the chapter's president and on the national Board of Directors as a regional director and as a member of the Editorial Review Committee and author for three editions of the Architect's Handbook of Professional Practice.  Finally, he has also served over 25 years on the University of Kansas' School of Architecture and Design as a member of its Advisory Board.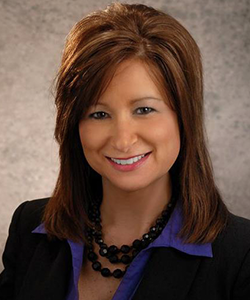 Judy Kempker, of Jefferson City, MO, was recognized for her 30 years of service to the Council and the Missouri Board for Architects, Professional Engineers, Professional Land Surveyors and Professional Landscape Architects. As executive director of the Missouri Board, Kempker has dedicated three decades to serving architecture and its related professions, as well as the people of Missouri. During her time with NCARB, Kempker has been a reliable representative of those who serve on licensing board staff, as well as a voice for her constituents. Her ongoing service has played a vital role in protecting the health, safety, and welfare of the public, and in improving the effectiveness of the Council's services for Member Boards.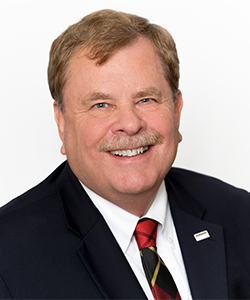 Stephen L. Sharp, FAIA, NCARB, of Springfield, OH, is recognized for his over 10 years of service to the Council, the Ohio Architects Board, and leadership of Region 4. As a volunteer with the Council, Sharp was a valuable member of several committees including the Procedures and Documents Committee, Education Committee, Regional Leadership Committee, NAAB Visiting Teams, the ARE 5.0 Mapping Task Force, and several other ARE-related committees and subcommittees. He continues to dedicate time to the Council, most recently serving on the Futures Collaborative. In 2015, he was elected to serve on the NCARB Board of Directors by Region 4. Previously, he initiated and hosted Region 4's first Architectural Educators and Regulators Symposium in 2013 to discuss shortening paths to licensure and chaired the event again in 2015.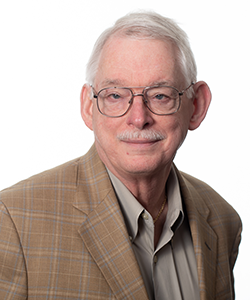 Knox H. Tumlin, FCSI, CDT, AIA, of New Orleans, LA, was recognized for his 12 years of service to the Council and to the Louisiana State Board of Architectural Examiners. Tumlin was first appointed to the Louisiana Board in 2003, was elected chair of the board in 2008, and was reappointed to the board in 2015. Tumlin has served as a dedicated voice for the public of Louisiana, and works to ensure his firm is a "teaching" firm, offering training and mentorship for architecture students and candidates in the New Orleans area. Tumlin has served on NCARB's Credentials Committee since 2017, and was appointed chair in 2018 and 2019. During his tenure, Tumlin led the committee through re-defining its role and responsibilities to better align to governance best practices. His expertise ensures the voting and election process for NCARB's essential business continues to run smoothly and effectively. In addition to his service to NCARB, Tumlin has served on several AIA committees and has volunteered for the Construction Specifications Institute (CSI) of which he became a fellow of in 1996.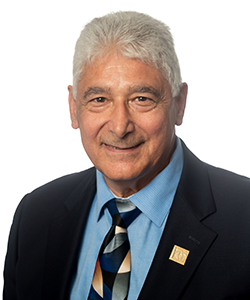 Albert F. Zaccone, AIA, of North Haledon, NJ, was recognized for his 17 years of service to the Council, the New Jersey State Board of Architects, and Region 2. Zaccone was first appointed to the New Jersey State Board of Architects in 2003, and has since served as the board's president multiple times. During his years of service, Zaccone has been a valuable member of many NCARB committees, including the Education, Continuing Education, Procedures and Documents (now Policy Advisory), and Regional Leadership committees, as well as the Governance Task Force. He also offered his experience and insight toward the review of NCARB's Architectural Experience Program® (AXP®) Portfolio program. Zaccone served two years as the chair of NCARB's Region 2, in which he initiated the region's Architect-Educator Symposium outreach program. In addition to his service to NCARB, Zaccone served as president of AIA New Jersey, and was named AIA New Jersey's Architect of the Year in 2000. He also received the AIA-New Jersey Distinguished Service Award.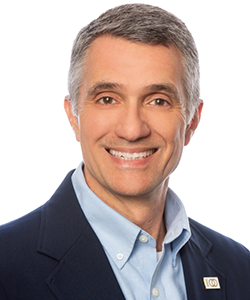 Robert Dickinson, CPA, of Lothian, MD, is recognized for his 12 years of service to the Council, Board of Directors, and Administration Department, and commitment to advancing NCARB's mission through effective financial management. Dickinson joined the Council in 2008 as controller before becoming the assistant vice president of finance in 2019. He has provided invaluable guidance to the NCARB treasurer each year and is instrumental in development of the organization's budget. As committee liaison to the Audit Committee, he assists NCARB's leadership with ensuring that the Council finances are being correctly monitored and meeting the identified targets. Under his leadership, the Council has received clean financial audits every year. In 2020, Dickinson has closely tracked the Council's finances and provided important updates and forecasts so that the Board of Directors and executive staff can make informed decisions about strategic initiatives in FY21 and beyond based on current circumstances.
About NCARB
The National Council of Architectural Registration Boards' membership is made up of the architectural licensing boards of the 50 states, the District of Columbia, Guam, the Northern Mariana Islands, Puerto Rico, and the U.S. Virgin Islands. NCARB, in collaboration with these boards, facilitates the licensure and credentialing of architects to protect the health, safety, and welfare of the public.
To achieve these goals, NCARB works with its Member Boards and volunteers to develop and facilitate standards for licensure, including the national examination and experience program. NCARB also recommends regulatory guidelines for licensing boards and helps architects expand their professional reach through the NCARB Certificate.