Frank M. Guillot Elected President of NCARB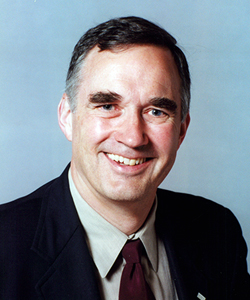 Washington, DC—Frank M. Guillot, AIA, of Burlington, Vermont, was recently elected president of the National Council of Architectural Registration Boards (NCARB) at its Annual Meeting and Conference in Portland, Oregon. He previously served as the Council's first vice president, second vice president, and treasurer during the past four years. Guillot is a principal of the Burlington-based firm, Guillot-Vivian-Viehmann Architects, Inc., which provides residential, commercial, and institutional architecture and planning services throughout the region.
A long-time contributor to NCARB initiatives, Guillot began his Board of Directors tenure in 1999 when he was elected director for the Council's New England Conference (Region 1), which comprises Connecticut, Maine, Massachusetts, New Hampshire, Rhode Island, and Vermont.
Guillot has provided leadership to several NCARB committees, including the Committee on Procedures and Documents, the Reciprocity Impediments Task Force, the Committee on Examination, the Committee on the Intern Development Program, and the Committee on Professional Development. He also has played an integral role in the development, delivery, and grading of the Architect Registration Examination (ARE), the nine-division test taken by all candidates in the U.S. and in Canada seeking architectural licensing. His exam-specific work has included appointments to the ARE Subcommittee and the ARE Grading Subcommittee.
Guillot is a former member of the Vermont Board of Architects for whom he was elected chair from 1994-1999. He is also a member of the American Institute of Architects on both the state and national levels. Guillot served successively as secretary/treasurer, vice president, and president of AIA-Vermont. He has participated on National Architectural Accrediting Board (NAAB) teams that assessed curricula at Hampton University, the University of Detroit Mercy, Arizona State University, California State Polytechnic University, Pomona College, and Norwich University.
Guillot earned a bachelor of architecture from the Massachusetts Institute of Technology and a master of education from Temple University. He is registered to practice in Vermont and New Hampshire, and holds the NCARB Certificate for national reciprocity.
Beyond his contributions to the profession of architecture, Guillot has assumed a number of roles within his community. He has served on the Construction Panel, Roster of Neutrals for the American Arbitration Association and has been active in the Episcopal Diocese of Vermont, Boy Scouts of America, the Vermont Council on the Arts, the Champlain Senior Center, the Alpha Tau Omega fraternity, and the Norwich University Architecture Department Advisory Committee.