Maryland Architect Paul D. Edmeades Elected NCARB Regional Director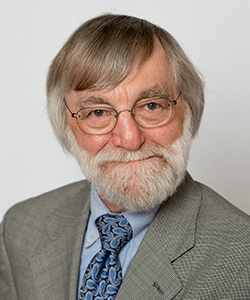 Boston—Paul D. Edmeades, RA, AIA, NCARB, of Bel Air, MD, was elected as an NCARB regional director at the National Council of Architectural Registration Board's (NCARB) 98th Annual Business Meeting. Edmeades was elected to serve on the Council's Board of Directors by the Middle-Atlantic Conference (Region 2), which is comprised of Delaware, the District of Columbia, Maryland, New Jersey, New York, Pennsylvania, Virginia, and West Virginia.
Edmeades has volunteered his time and expertise for over a decade, following his appointment to the Maryland Board of Architects in 2006. He was elected by his peers to the Middle-Atlantic Conference's regional leadership in 2014, serving terms as both chair and vice chair.
The Maryland architect has been a valuable member of several NCARB committees, dedicating six years of service on the Practice Education Committee, which was responsible for reviewing applications for the NCARB Grant Program, the predecessor to the NCARB Award. Edmeades has also served on the Procedures and Documents and Regional Leadership committees.
Edmeades has over 40 years of experience in the architecture field. In 1994, he founded the firm Edmeades & Stromdahl Ltd. in Bel Air, MD. Edmeades specializes in public safety facilities such as fire stations, police stations, public safety training centers, and also sustainable design. He currently works as an independent consultant and researcher in public safety facility design and sustainability. Edmeades has also volunteered for several other professional services, including the Harford County Building Code Board of Appeals and the Liriodendron Foundation, where he served as president. He currently serves on the Bel Air Historic Preservation Commission.
Edmeades is licensed to practice in Maryland, Connecticut, North Carolina, and Pennsylvania. He has held the NCARB Certificate since 1975 and is also a member of the American Institute of Architects (AIA). Edmeades received a Bachelor of Architecture from the University of Virginia and a Master of Environmental Design from Yale University.
#####
About NCARB
The National Council of Architectural Registration Boards' membership is made up of the architectural registration boards of all 50 states as well as those of the District of Columbia, Puerto Rico, Guam, and the U.S. Virgin Islands. NCARB assists its member registration boards in carrying out their duties and provides a certification program for individual architects.
NCARB protects the public health, safety, and welfare by leading the regulation of the practice of architecture through the development and application of standards for licensure and credentialing of architects. In order to achieve these goals, the Council develops and recommends standards to be required of an applicant for architectural registration; develops and recommends standards regulating the practice of architecture; provides to Member Boards a process for certifying the qualifications of an architect for registration; and represents the interests of Member Boards before public and private agencies. NCARB has established reciprocal registration for architects in the United States and Canada.
Visit: www.ncarb.org
Twitter: www.twitter.com/ncarb
Facebook: www.facebook.com/NCARB
YouTube: www.youtube.com/NCARBorg