Massachusetts Architect Stephen Schreiber Elected as NCARB Regional Director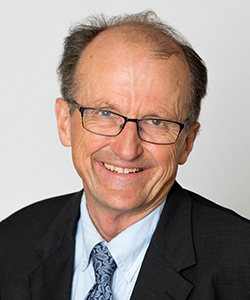 Boston—Stephen D. Schreiber, FAIA, NCARB, of Amherst, MA, was elected as a regional director of the National Council of Architectural Registration Boards (NCARB) at its 98th Annual Business Meeting. Schreiber was elected to serve on the Council's Board of Directors by the New England Conference (Region 1), which is made up of Connecticut, Maine, Massachusetts, New Hampshire, Rhode Island, and Vermont.
Schreiber was appointed to the Massachusetts Board of Registration of Architects in 2006 by then-Governor Mitt Romney, serving several years as both chair and vice chair. In 2014, he was elected chair of the New England Conference. In addition to his efforts for the Massachusetts Board and Region 1, Schreiber previously served on the New Mexico and Florida boards.
For nearly two decades, the architect has dedicated his time and expertise to multiple NCARB committees, beginning with his service on the ARE Graphics Subcommittee in 1999. Schreiber has also served on the Broadly Experienced Architect, Procedures and Documents, and Regional Leadership committees, as well as the ARE Item Writing Workshop and the NCARB Award Jury.
Currently the chair of the Department of Architecture at the University of Massachusetts, Schreiber also taught architecture in Florida and New Mexico. In addition to his service to NCARB, he has served as the president of the Association of Collegiate Schools of Architecture (ACSA) and is currently the chair of the Amherst Planning Board. Schreiber is a member of the American Institute of Architects (AIA) and in 2004 was elevated to the organization's College of Fellows. In 2003, he received the Award of Excellence from the AIA Tampa Bay chapter, and was named an Outstanding Teacher by the American Institute of Architecture Students (AIAS) South Florida chapter in 2001.
Schreiber received a Bachelor of Arts from Dartmouth College and a Master of Architecture from Harvard University. He holds the NCARB Certificate and is licensed to practice architecture in Massachusetts.
#####
About NCARB
The National Council of Architectural Registration Boards' membership is made up of the architectural registration boards of all 50 states as well as those of the District of Columbia, Puerto Rico, Guam, and the U.S. Virgin Islands. NCARB assists its member registration boards in carrying out their duties and provides a certification program for individual architects.
NCARB protects the public health, safety, and welfare by leading the regulation of the practice of architecture through the development and application of standards for licensure and credentialing of architects. In order to achieve these goals, the Council develops and recommends standards to be required of an applicant for architectural registration; develops and recommends standards regulating the practice of architecture; provides to Member Boards a process for certifying the qualifications of an architect for registration; and represents the interests of Member Boards before public and private agencies. NCARB has established reciprocal registration for architects in the United States and Canada.
Visit: www.ncarb.org
Twitter: www.twitter.com/NCARB
Facebook: www.facebook.com/NCARB 
YouTube: www.youtube.com/NCARBorg