In mid-March, 12 recently licensed architects from around the country met in Washington, DC, for NCARB's second annual Re-Think Tank. Over the course of two days, the group had the chance to explore challenges and opportunities throughout the licensure process, suggest improvements to NCARB's programs and services, develop resources to improve the relationship between licensure candidates and supervisors, and share their perspectives on where the future of architecture is headed.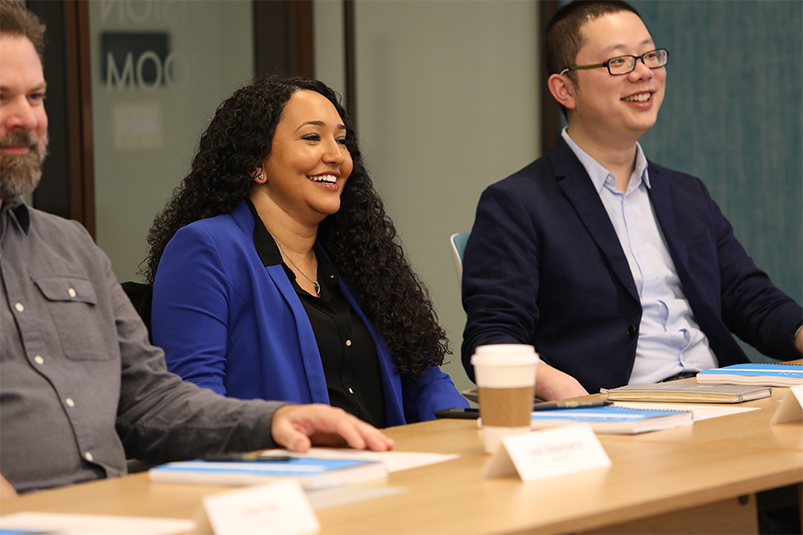 As an icebreaker, members were asked to share updates since their previous meet-up, which was held in Atlanta during the 2018 Committee Summit.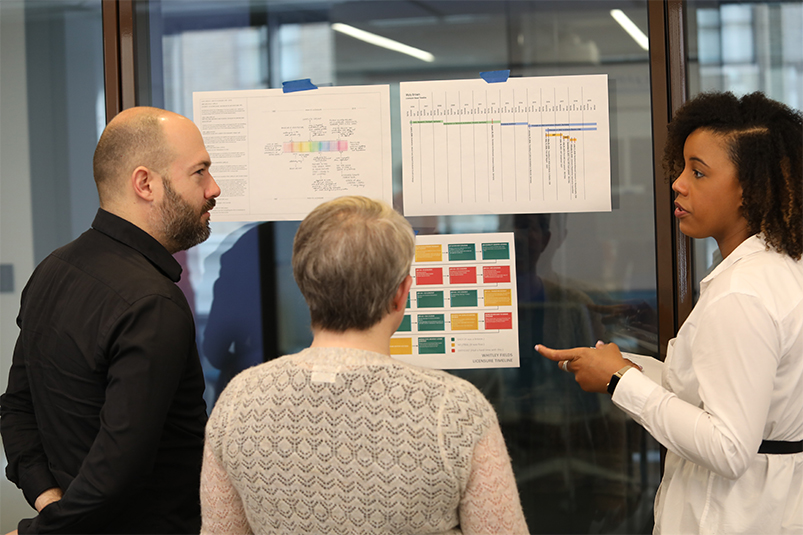 Members then split into groups to present and analyze timelines they had created—showcasing personal experiences, including both successful and challenging elements along their path to licensure.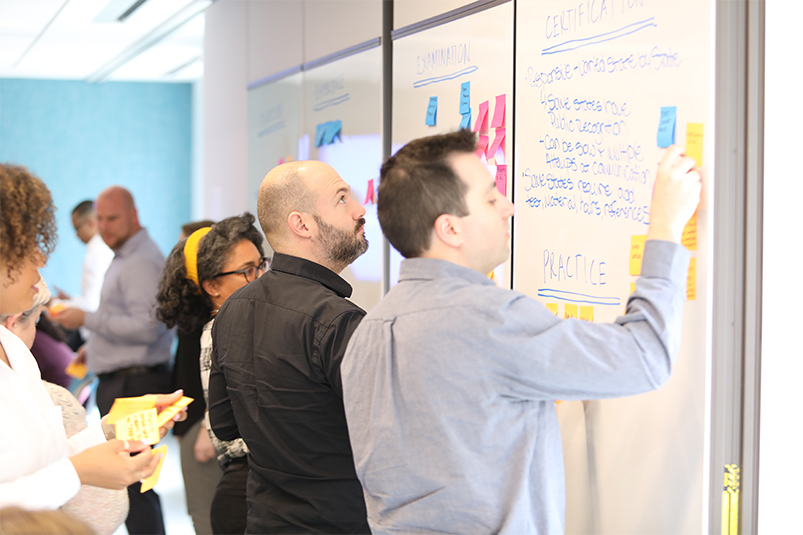 After compiling trends as a group, they were asked to collectively brainstorm ideas and solutions on how to turn these challenges into opportunities.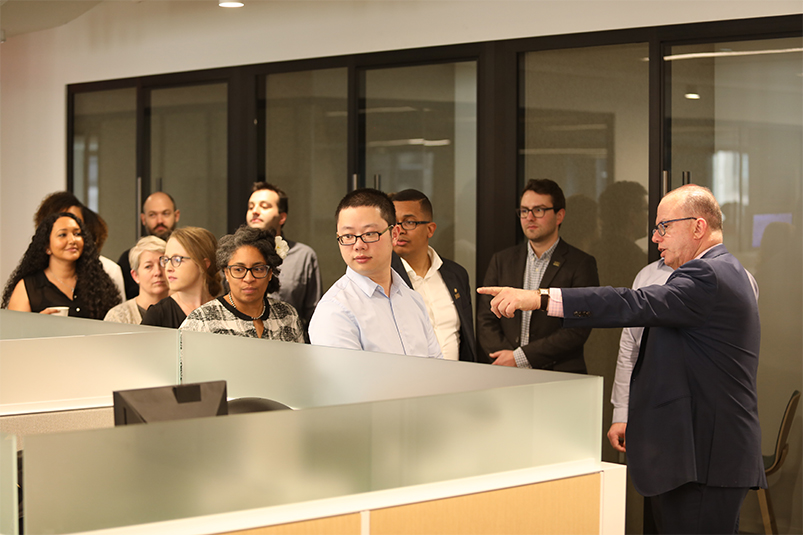 During one of the breaks, NCARB CEO Michael Armstrong gave attendees a tour of our new office at 1401 H Street (where we had just moved in a week before).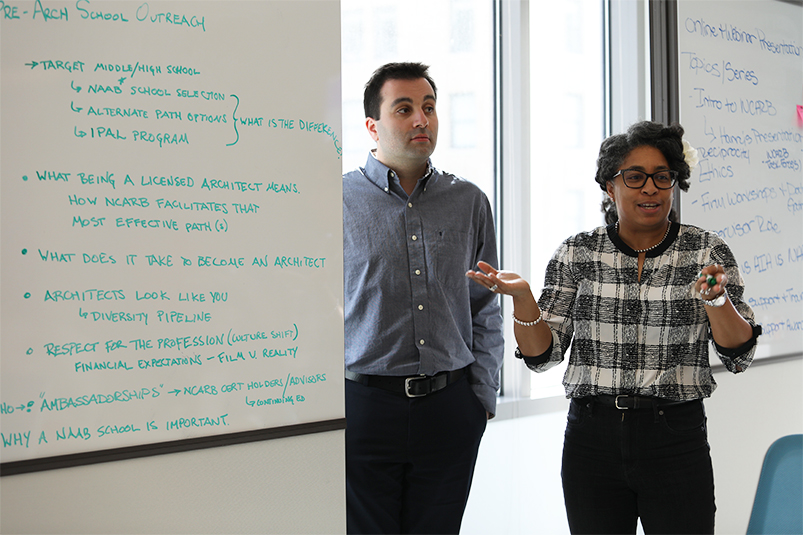 (From left) Anthony Cosentino and Coffee Polk share their suggestions on how licensure candidates could be better supported, highlighting the importance of pre-college outreach programs.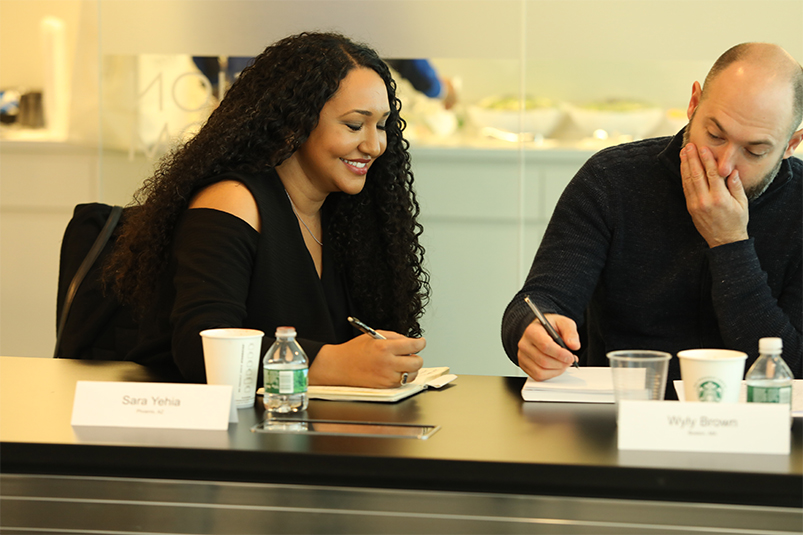 The following day, members defined the role and value of architects, and drafted short emails to licensure candidates. They also had the chance to participate in a blank slate exercise—creating hypothetical new paths to licensure, based on what they think requirements should look like, while considering timeframes, competencies, and the health, safety, and welfare of the public.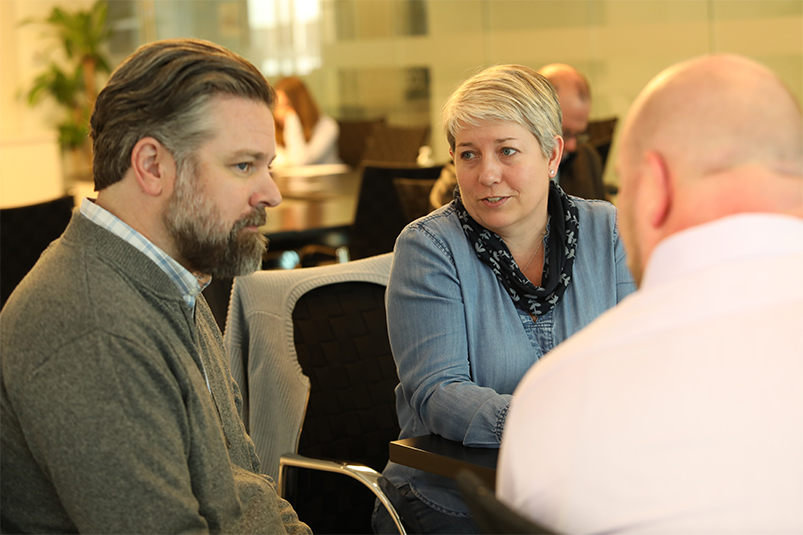 The meeting closed with members splitting into groups of three to create a list of future charges, as well as some next steps for the committee.
The Re-Think Tank will continue their conversation over the next several months through a series of webinars and conference calls where they'll further explore potential new NCARB services, firm guidelines, and what the role of architects might look like in 2040.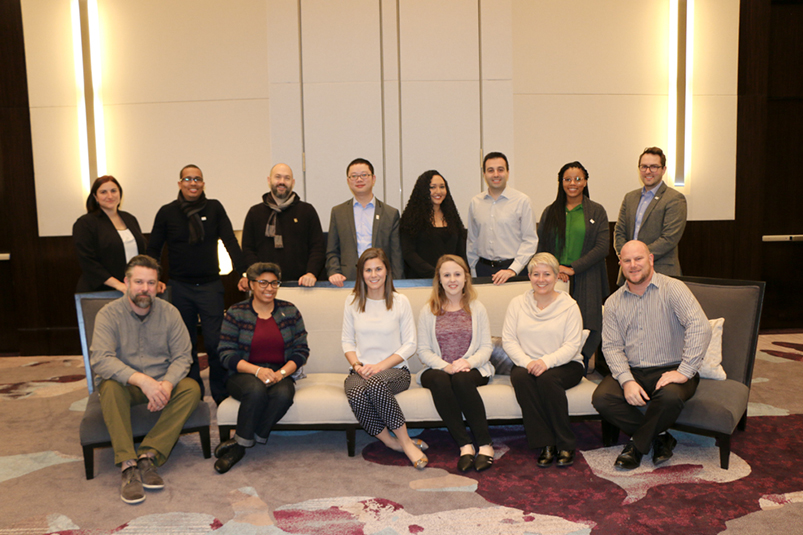 2019 Re-Think Tank Members:
Wyly Brown, AIA (Boston, MA)
Anthony Cosentino, AIA, NCARB, LEED Green Associate (Red Bank, NJ)
Mary Dietsch, AIA, NCARB (Columbus, OH)
Whitley Fields, AIA, LEED Green Associate (Kansas City, MO)
Darguin Fortuna, AIA, NCARB (Salem, MA)
Phillip Lantry, AIA, NCARB (Saint Cloud, FL)
Katie Lynn, AIA, NCARB (Memphis, TN)
Whitney Martin, AIA, NCARB (Sioux Falls, SD)
Josh Mollenkamp (Bozeman, MT)
Coffee Polk, AIA, NCARB, LEED AP (Las Vegas, NV)
Li Ren, AIA, NCARB, LEED AP BD+C (Arlington, VA)
Sara Yehia, AIA, NCARB, LEED GA (Phoenix, AZ)