On September 22, nearly 50 architecture students from universities in the Washington, DC, area got a firsthand look at how creative design solutions can improve their community during the 2019 Interschool Design Competition. The annual competition, which is organized by AIA Northern Virginia, AIA Potomac Valley, and AIA|DC, was hosted at the National Building Museum. And NCARB is excited to sponsor the event for the third year in a row!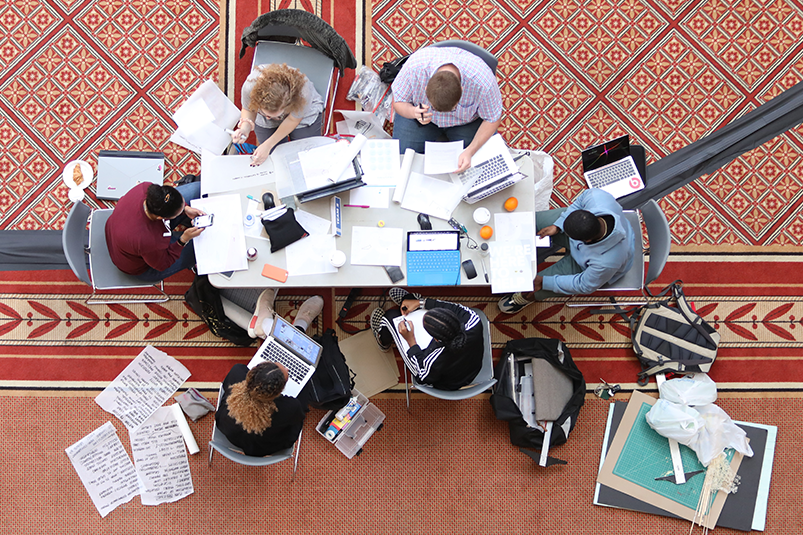 Held in the museum's Great Hall, the competition included students from collegiate architecture programs from the Catholic University of America, Howard University, Morgan State University, the University of Maryland, the University of the District of Columbia, and Virginia Tech. Students worked side-by-side in teams composed of representatives from each school to understand the value of collaboration in the profession—as architects regularly work with other architects, designers, and engineers for various projects.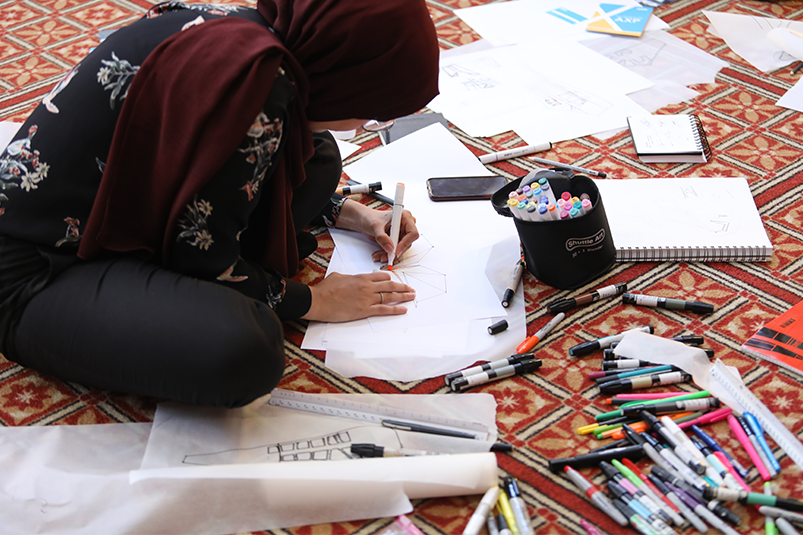 The competition's goal is to help connect what students are learning in the classroom to the skills they'll use in real-world practice—while exploring the realities and limitations imposed by an architecture project. This year, each team was asked to design a proposed National Immigration Memorial across from Union Station that included a welcome center, space for reflection and contemplation, and exhibits dedicated to the immigrant experience.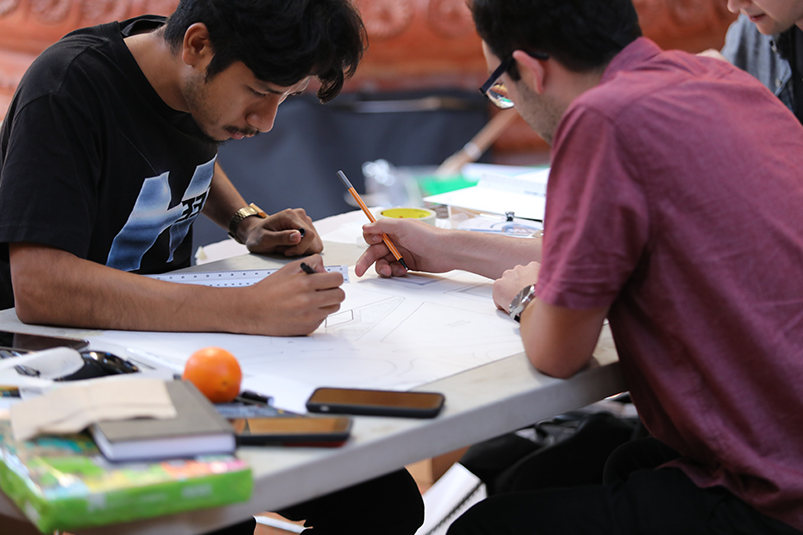 Over the eight-hour competition, students collaborated with peers while considering several elements, including the project's cultural, historical, environmental, and social contexts. Participants were provided with poster boards and used their own drafting tools to bring their ideas to life.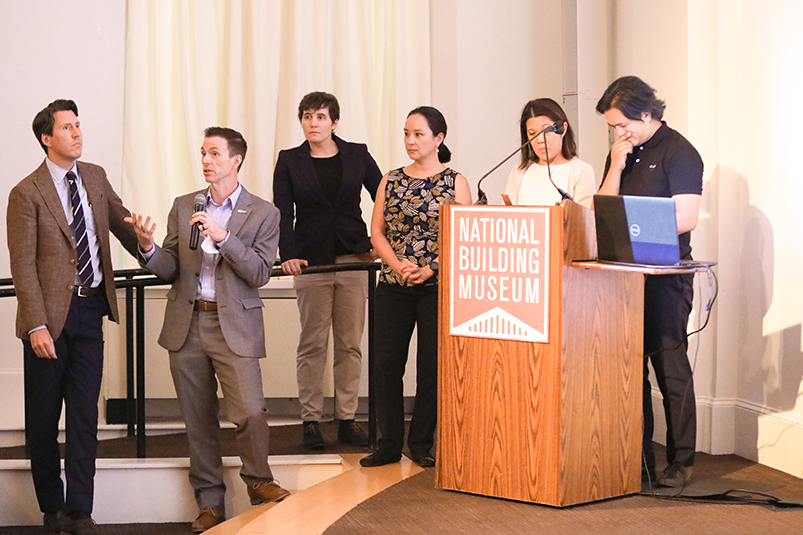 NCARB staff architects Examination Manager Nick Respecki, AIA, NCARB, and Vice President of Examination Jared N. Zurn, AIA, NCARB, CAE, were also involved in the competition. Respecki served as an AXP supervisor to all participants, and Zurn (pictured above) volunteered as part of the jury, which evaluated the overall design excellence, innovation, and impact for each design.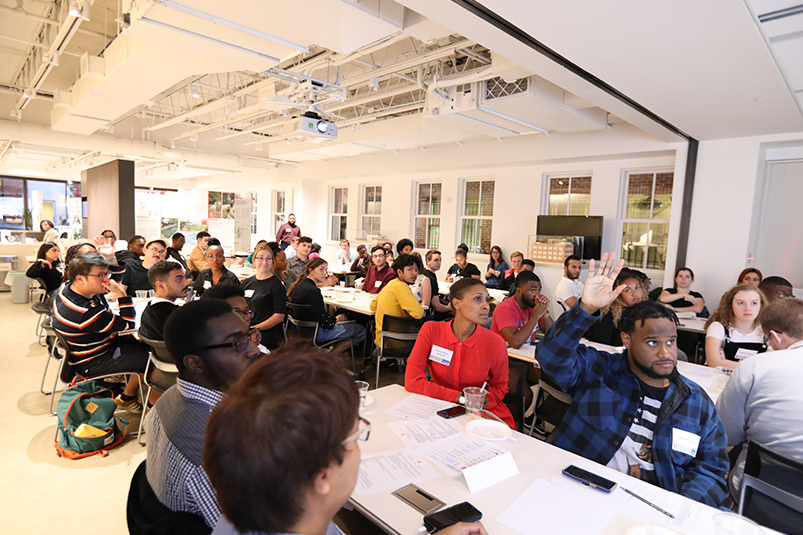 Students who participated in the competition were gifted a free NCARB Record or renewal for one year, and can report their work in the competition toward the Architectural Experience Program® (AXP®).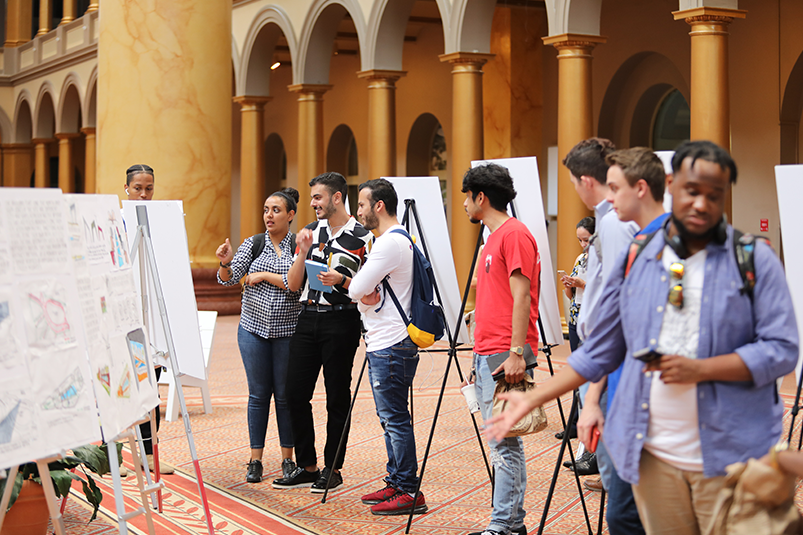 With challenges that mimic current practice, the Interschool Design Compeition demonstrated how ideas can be developed into future design solutions. Learn how you can earn AXP credit by participating in a design competition.