Building Community and Giving Back
As a nonprofit, social responsibility guides everything we do at NCARB. In fact, most of our programs are developed by hundreds of architects, state board members, educators, and licensure candidates. NCARB wouldn't exist without our dedicated community of volunteers, which is why we're always looking for opportunities to give back—in our own neighborhood and around the world. Here are a few of the ways our organization paid it forward in 2017.
Freedom by Design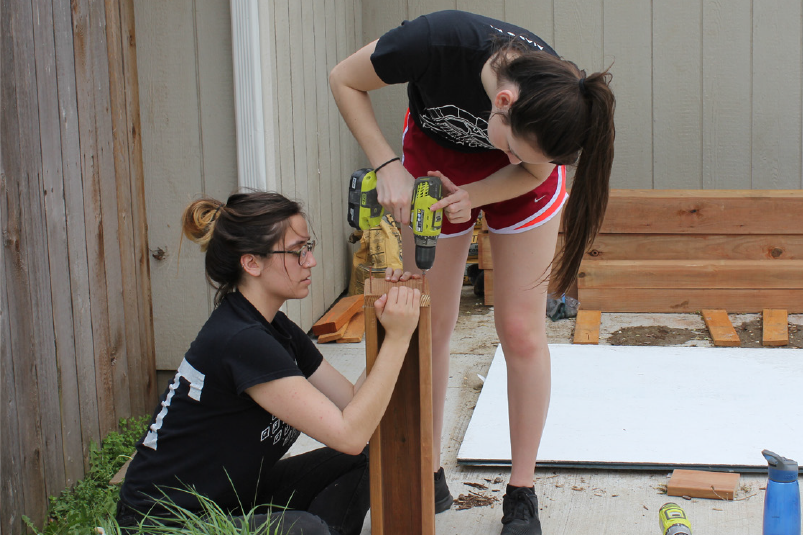 For the second year, NCARB supported the American Institute of Architecture Students (AIAS) Freedom by Design program by providing local chapters with grants for building materials, as well as mentorship opportunities with state licensing board members and local architecture firms. Developed by the AIAS, the volunteer-based program empowers architecture students to improve the safety and accessibility of homes, community spaces, and playgrounds through sensitive design.
Rise Against Hunger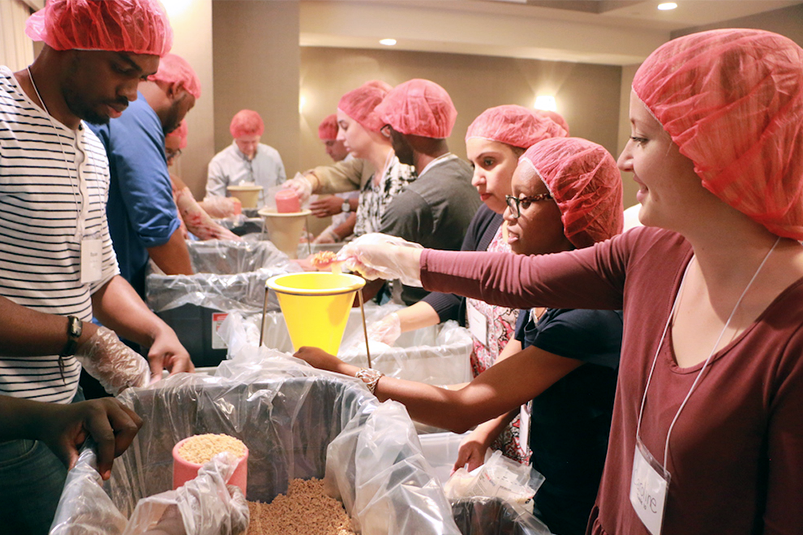 Over the summer, NCARB employees prepared over 10,000 meal packets for Rise Against Hunger, an international relief organization that distributes food and aid to communities in need. Since 2005, Rise Against Hunger volunteers have helped package more than 370 million meals for distribution in 74 countries.
Interschool Design Competition
In October, NCARB sponsored the National Building Museum's 2017 Interschool Design Competition. During the event, nearly 50 architecture students from six local universities got a firsthand look at how creative design solutions can improve their community. Participating students received a free NCARB Record for one year and the opportunity to report seven hours toward the Architectural Experience Program™ (AXP™).
Canstruction
To close out the year, staff architects entered AIA|DC's Canstruction competition. NCARB's "Rainbow CANnection" submission was built out of 3,772 cans, which benefited the Capital Area and was awarded Juror's Favorite.
Have suggestions for how NCARB can give back in 2018? Let us know in comments!