In early-October, 12 licensure candidates from diverse backgrounds gathered at our office in Washington, DC, for NCARB's eighth annual Think Tank. Over the course of two days, members evaluated current licensure requirements, brainstormed ideas to strengthen the relationship between licensure candidates and supervisors, and discussed the ethical responsibility of architects—all while considering diversity and inclusion in the profession. Here's a snapshot of their experience.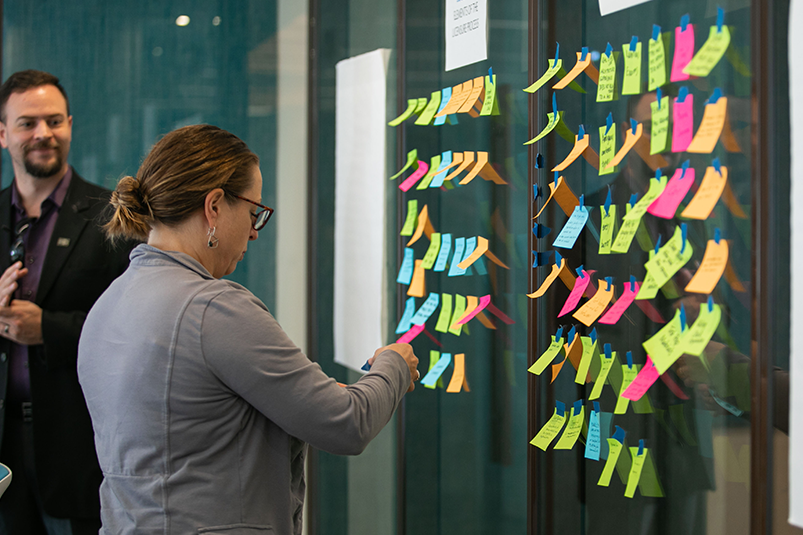 To kick off the meeting, the Think Tank was asked to identify the most successful and challenging elements of the licensure process and collectively think of solutions to address pinch points.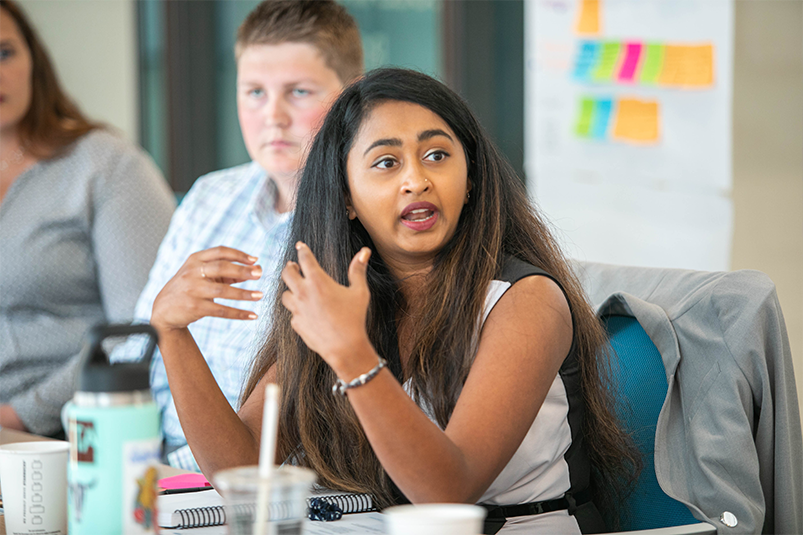 Several members complimented NCARB's Architect Registration Examination® (ARE®) 5.0 resources, while others highlighted their hurdles as foreign-educated and AXP Portfolio candidates pursuing licensure.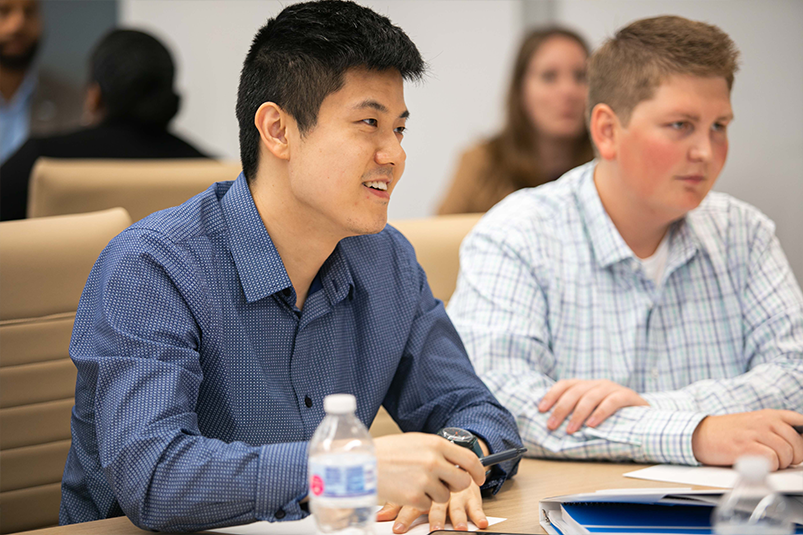 Soon after, participants had a joint session with NCARB's Member Board Executives Committee and suggested additional improvements to NCARB's communications and resources for licensure candidates.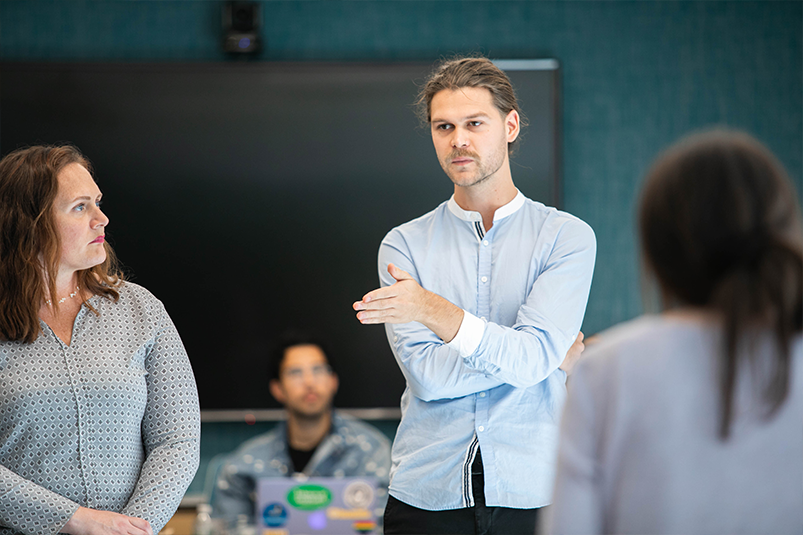 The group's first day ended with a human barometer exercise that helped visualize each member's experience and identify trends within the profession. Keeping the activity in mind, they then gathered to discuss NCARB's role in promoting inclusion and diversity along the path to licensure and how both elements are crucial in advancing the profession.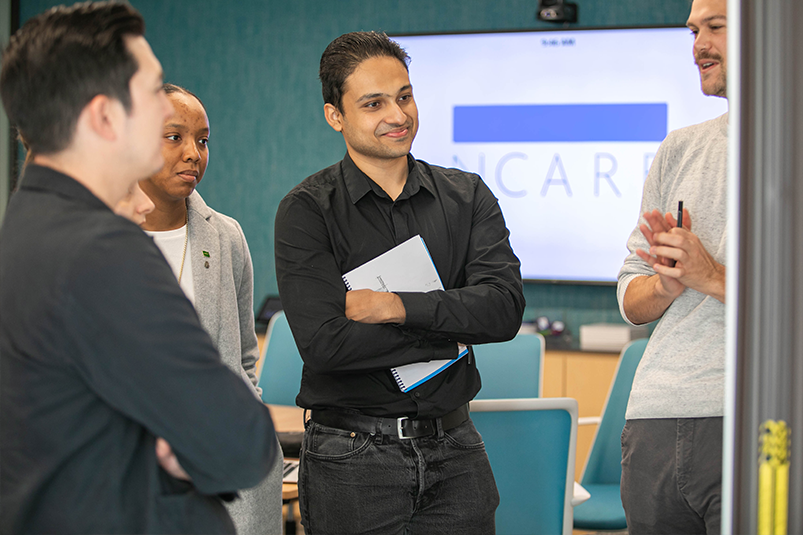 Using the AIA Code of Ethics as a reference point, participants also got the chance to evaluate the ethical responsibilities of licensure candidates completing the Architectural Experience Program® (AXP®) and ARE to later develop their own code of ethics for candidates.
Martin Smith, Vice President of Experience + Education, led an activity related to AXP supervisor knowledge and the process of reviewing reports. Each member recommended methods to strengthen the relationship between candidates and AXP supervisors.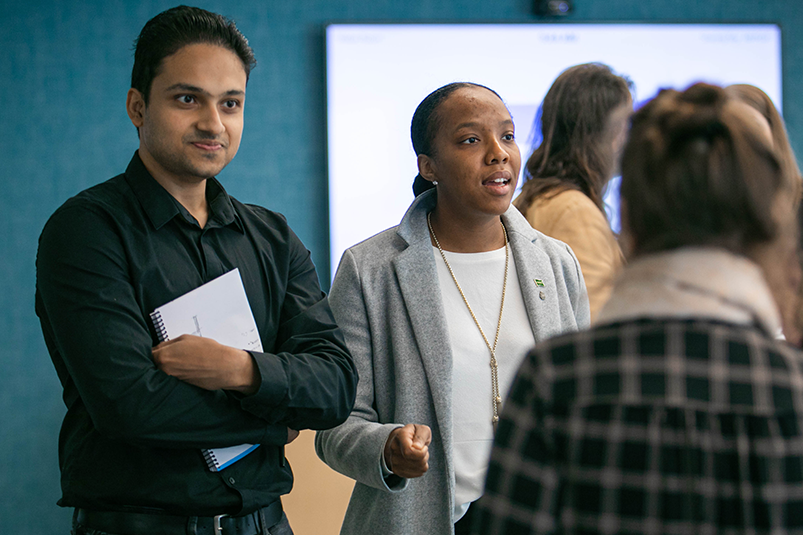 The Think Tank will continue their conversation over the next several months through a series of conference calls where they'll further explore the ethical responsibility of licensure candidates, enhanced communication methods about the path to licensure, and ways to incentivize architects to be stronger AXP supervisors.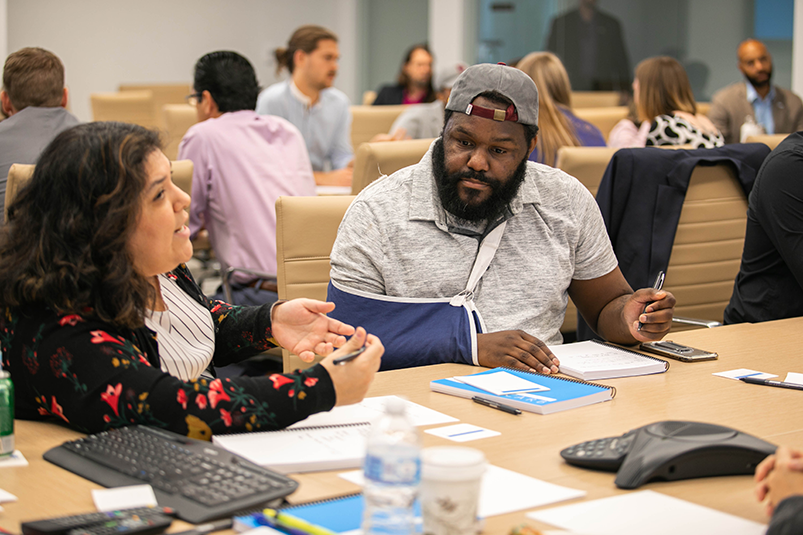 In December, the group will reconvene at NCARB's Committee Summit, where they'll have the opportunity to engage with the Board of Directors, as well as several of the organization's committees and task forces.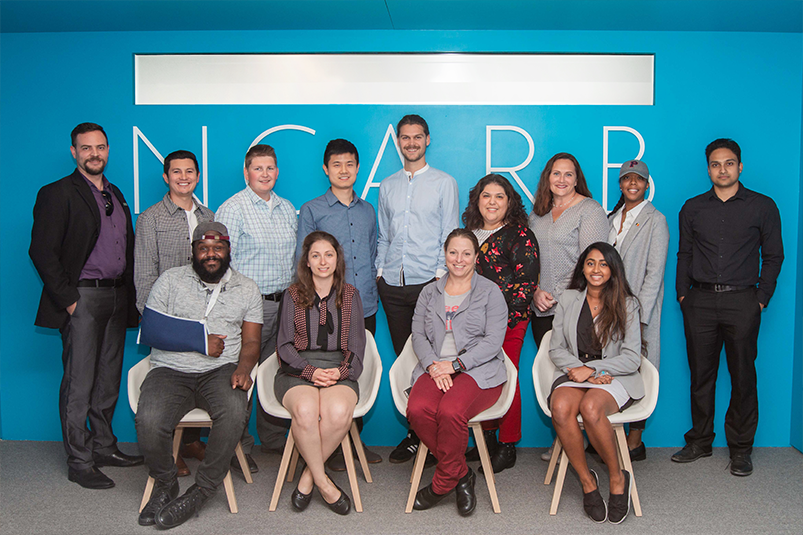 2019-2020 Think Tank Members:
Gina De Leon (Houston, TX)
Jonas Gassmann (Seattle, WA)
Ashwini Karanth, Assoc. AIA, LEED AP, ENV SP (Long Island City, NY)
Brady Laurin (Grand Forks, ND)
Ambikesh Mishra, Assoc. AIA (Santa Barbara, CA)
Matt Okazaki (Lafayette, CA)
Nichole Perkins (Owego, NY)
Jennisse Schule, WELL, LEED Green Assoc. (Highwood, MT)
Phil Talley (Cleveland, OH)
Adriana Tzigantcheva (Boston, MA)
Will Wang (New Haven, CT)
Morgynn Wiley (Chicago, IL)
Chair: 
Zachary Stoltenberg, AIA, NCARB (Leawood, KS)
NCARB Liaisons:
Samantha Miller
Martin Smith, AIA, NCARB, LEED Green Assoc., CSM