Mellen Greeley, FAIA
NCARB President 1941-42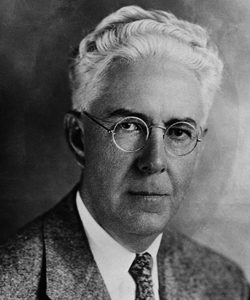 Greeley was one of NCARB's most remarkable figures. Born in 1880, Greeley quit school in 10th grade, joined the U.S. 3rd Volunteer Engineers, served in Cuba during the Spanish-American War and France during World War I. Between wars, he went to work as an office boy for an architect, and worked his way up to head drafts man by 1908. He started his own practice in 1909, was appointed to the Florida Board in 1927 and served 33 years as its secretary-treasurer.
Greeley was president of NCARB from 1941-42. He assumed the position after William Perkins stepped down. Greeley was NCARB's leader during the first part of of World War II and provided steady leadership during this time period.