Roger C. Kirchhoff, AIA
NCARB President 1951-52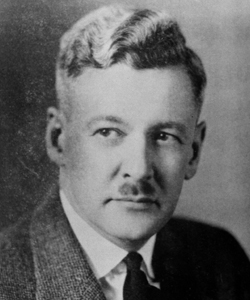 Roger C. Kirchhoff became president of NCARB from 1951-52 after serving in several other positions on the NCARB Board of Directors. During his time as president, Kirchhoff worked extensively on the examination, including developing qualifications, equalizing jurisdictional test standards, and designing a system of grading that produced uniformity in results across graders. As an NCARB volunteer, Kirchhoff served as chairman of the Design Exhibition Committee.  
In addition to working with NCARB, Kirchhoff served as a member of the American Institute of Architects (AIA) and as state architect for the Wisconsin Fine Arts Commission and Wisconsin Bureau of Engineering. As state architect, Kirchhoff was responsible for the design of many public buildings. He also worked extensively on projects for the University of Wisconsin including the Mathews Laboratories for Chemistry Research, the University Avenue Law Building, and additions to the university's library.