John "Mel" O'Brien Jr., AIA
NCARB President 1975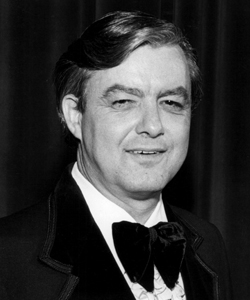 John "Mel" O'Brien Jr., AIA, was appointed to the Tennessee Board of Architectural and Engineering Examiners in 1966. He was elected to the NCARB Board of Directors at the 1970 Annual Meeting, serving as director of NCARB's Region 3, second vice president, and first vice president before becoming NCARB president in 1975.
During his tenure, O'Brien worked to establish uniform standards in education and experience, researching the benefits of establishing a degree requirement and developing the Intern Development Program. O'Brien was an active NCARB volunteer, serving on the Nominations, Inter-Professional, and Procedures and Documents committees, and as the chairman of the Committee on Public Relations.
O'Brien earned a Bachelor of Science in Architecture from Rice University in 1957 and a master's degree from Princeton in 1959. He returned to his hometown of Memphis, Tennessee, to form the architecture firm Mel O'Brien Associates, designing several buildings on the University of Memphis campus. O'Brien was also an active member of the American Institute of Architects (AIA) and served as president of the AIA Memphis chapter in 1969.